There was once a time when you could blissfully opt for that salad at your favorite steak restaurant and really feel good about it.
The Truth About Salad Dressings
Selecting that green and leafy menu option probably had you thinking you were making the "right choice" by avoiding those calorie-dense pasta dishes or sodium-packed soups. But then came the revelation that adding leafy greens and a few vegetables doesn't always make something healthy. In fact, a number of popular salads found at delis, restaurant chains and cafes are more unhealthy than a Big Mac from McDonalds.
That's right, your favorite Asian Grilled Chicken Salad found at Au Bon Pain and Applebee's has more than double the amount of calories than a Big Mac, Nicolette Pace, a registered dietitian told Shape magazine. And that's not all – it's packed with more than 12 grams of saturated fat and almost 2,000 milligrams of sodium, nearly double the Pritikin-recommended daily intake of 1,200 to 1,500 mg.
The same goes for many other salad favorites including Greek Salad, Crispy Chicken Caesar, Southwestern-Style Salad, Buffalo Chicken Salad and Cobb Salad, to name a few. Artery-clogging saturated fats, excess sodium and hundreds of unnecessary calories have a sneaky way of finding their way into your oversized-salad bowl through crispy-fried chicken, cheeses, croutons and many other toppings. Combine that with the average salad dressing, and you've got a recipe for disaster.
But don't hang your head just yet – there's still good news!
Healthiest Bottled Salad Dressings
The experienced and talented chefs at Pritikin Longevity Center are dedicated to teaching guests that healthy doesn't have to mean lacking flavor, texture or excitement. Using natural, healthy alternatives, they've crafted incredibly delicious salad dressings that contain merely a fraction of the calories, sodium and saturated fats as their supermarket counterparts. Remember that Asian Grilled Chicken Salad mentioned earlier? Just think of how much you'd help your waistline – and your heart – by choosing the 0 calorie Pritikin Outrageous Asian Dressing. None of the dressings contain more than 50 calories per serving, yet they taste even better than traditional brands.
And now, our chefs have packed their secret recipes into the Healthiest Bottled Salad Dressings prepared especially for you. Consider these comparisons between grocery store dressing labels and these fresh and healthy Pritikin alternatives:
Pritikin Heavenly Horseradish Balsamic Dressing

v.

Kraft Balsamic Vinaigrette

Kick your taste buds into high gear with this sharp and spicy Pritikin salad dressing. It's the perfect complement to any salad. Great tasting, and guilt-free!

Pritikin Heavenly Horseradish Balsamic Dressing
Kraft Balsamic Vinaigrette
Calories

30

90

Saturated Fats

0g

1g

Sodium

75mg

300mg

Sugar

5g

3g

Delightful and daring with bold flavors, an instant palate pleaser!
Great on any salad combination, as a marinade for meat, poultry, tofu, vegetables, bean dishes or as a dipping sauce
Add to your stews, BBQ sauce, soups or reduce with blueberries and blend for a wonderful glaze.
Pritikin Outrageous Asian Dressing

v.

Newman's Own Sesame Ginger

Savor this piquant dressing. It will have you dreaming of Asia.

Pritikin Outrageous Asian Dressing
Newman's Own Sesame Ginger
Calories

0

35

Saturated Fats
0g
0g
Sodium

55mg

300mg

Sugar

0g

4g

Boasting a polite and refreshing blend of sesame and ginger that leaves the palate totally in awe
Great on any salad combination for that Asian flair, as a marinade for tofu, seafood, chicken, vegetables, or as a great dipping sauce
Add a bit of balsamic vinegar and use for sushi and stir fry instead of soy sauce.
Pritikin Tuscan Sunshine Italian Dressing

v.

Wish-Bone Italian Dressing

Bask in the taste of this zesty Italian dressing. It's easy on your waistline and your heart! Great tasting, and guilt-free!

Pritikin Tuscan Sunshine Italian Dressing
Wish-Bone Italian Dressing
Calories

10

80

Saturated Fats

0g

1g

Sodium

0mg

340mg

Sugar

1g

4g

Graceful and intriguing with just the right blend of ingredients to tantalize your taste buds
An all-around greatness for any salad combination, as a marinade for your favorite meat, poultry, seafood, tofu, or vegetables
Use as a condiment on egg dishes or in soups. Add Greek yogurt to make a great sauce for falafel or raita.
Pritikin Tangy Mustard Dressing

v.

Ken's Lite Honey Mustard Dressing

Enjoy this sweet and tangy dressing while avoiding the high fat, salt and calories found in so many others.

Pritikin Tangy Mustard Dressing
Ken's Lite Honey Mustard Dressing
Calories

50

80

Saturated Fats

0g

5g

Sodium

95mg

190mg

Sugar

3g

8g

Its tangy, its rich with robust flavors ever satisfying and joyful.
A brilliant accompaniment for salads, salmon, chicken, veggies, soups or as a dipping sauce
Add Greek yogurt for a creamy consistency and serve with egg dishes.
Additional tips for healthy salads
In addition to opting for a light, healthy salad dressing like the Pritikin options, there are a few other tips and tricks to building the ideal heart-healthy salad, according to the American Heart Association. The base of your salad should be full of dark, leafy greens such as arugula, spinach and romaine. When it comes to protein, choose lean sources such as skinless poultry or fish with omega-3 fatty acids. Legumes and other soy-based foods are also great options for adding protein.
Add plenty of raw vegetables such as sweet peppers, cucumbers, carrots and broccoli for a great crunch and bright color. Seasonal fresh fruits including sliced strawberries and chopped apples work great as a natural sweetener. Top it off with 1 serving of your favorite Pritikin dressing and enjoy!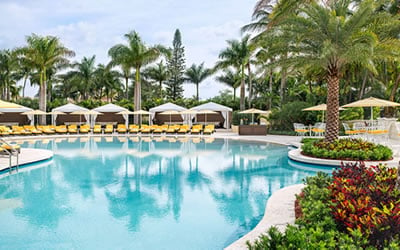 Health Resort
Take life to the next level, and be all that you can be. That's what a vacation at Pritikin is all about. Live better. Look better. Best of all, feel better.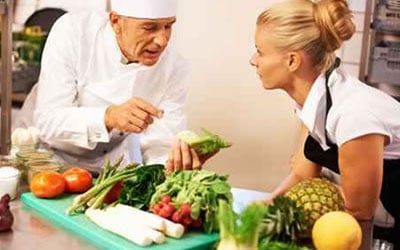 All-Inclusive Program
Since 1975, 100,000+ people have come to Pritikin. We are the longest-running, most scientifically documented health resort in America.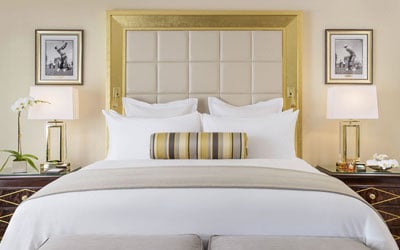 Rooms and Suites
Our newly renovated guest rooms at the health resort are spacious, serene, and amenity-rich. Each has a gorgeous garden view.