"It's important for people to eat less salt. [Salt is sodium-chloride.] People who adopt a heart-healthy eating pattern that includes a diet low in sodium and rich in potassium and calcium can improve their blood pressure," stated Dr. Labarthe.
The CDC announced that it will join other agencies in the Health and Human Services department in working with the food industry, particularly major food manufacturers, as well as chain restaurants, to reduce sodium intake nationwide.
Cutting Salt – Akin To Cutting Out Smoking
The benefits could be profound – "on the same order of magnitude as if we could eliminate smoking in the population," reported scientist Dr. Kirsten Bibbins-Domingo in mid-March at the American Heart Association's 49th Annual Conference on Cardiovascular Disease Epidemiology and Prevention in Palm Harbor, Florida.
Dr. Bibbins-Domingo and colleagues from UC San Francisco presented calculations showing that each 1 gram reduction of salt (about 400 mg in sodium) in the average American's diet would prevent about 200,000 deaths from cardiovascular disease over the next decade.  To reduce sodium intake by 1,200 mg a day would save as many lives as if every smoker in the nation quit.
Most Salt Comes From Processed Foods
Stated Dr. Bibbins-Domingo: "It's clear that we need to lower salt intake, but individuals find it hard to make substantial cuts because most salt comes from processed foods, not from the salt shaker. Our study suggests that the food industry and those who regulate it could contribute substantially to the health of the nation by achieving even small reductions in the amount of salt in these processed foods."
So let's get going, urges Dr. Jay Kenney, Nutrition Research Specialist at the Pritikin Longevity Center.  "In several European countries, pressure on the food industry to cut the amount of salt it adds to foods along with public health promotional efforts for consumers to limit dietary salt have already proven successful."
"Since it is now clear that added dietary salt is killing more Americans than tobacco smoke, it is time that the FDA reclassify salt." The FDA's current description – a "generally recognized as safe" food additive – is far too benign.
Agrees Dr. Bibbins-Domingo.  In her report at the AHA conference, she stated that highly processed foods, so pervasive in our society and often containing very high amounts of salt, lead to a "toxic environment."
"But I love the taste of salt…"
Many Americans want to lower their sodium intake; they're just not sure they can. But over the past three decades, thousands at the Pritikin Longevity Center have discovered that it is doable, and ultimately a very pleasurable experience.
New Flavors, Pleasures
Yes, the first few days can be tough, and no wonder: excess salt dulls the taste buds. But soon those taste buds come alive again. For the very first time, guests taste the natural sweetness of corn on the cob, the nuttiness of whole grain breads and pastas. It's a whole new world of flavors once you're rid of the salt habit.
Science agrees. Dr. Gary Beauchamp, director of Monell Chemical Senses Center in Philadelphia, discovered in the 1980s that people's "bliss point" or the "just right" amount of salt could be dramatically lowered by following a low-sodium diet. In one five-month study, he found that college students' average daily consumption of sodium dropped about 40%, and they reporting enjoying their food just as much as they did in their "high salt" days.
Getting Off Blood Pressure Medication
The health results are extraordinarily rewarding, too. In several studies on hypertensive men and women at the Pritikin Longevity Center, the vast majority – between 55 and 83 percent – were able to lower their blood pressures to normal levels and leave the Center completely free of anti-hypertensive medications, or with dosages substantially reduced.
33333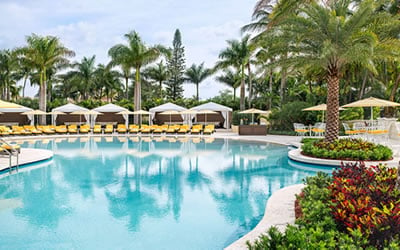 Health Resort
Take life to the next level, and be all that you can be. That's what a vacation at Pritikin is all about. Live better. Look better. Best of all, feel better.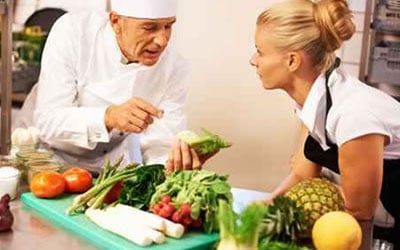 All-Inclusive Program
Since 1975, 100,000+ people have come to Pritikin. We are the longest-running, most scientifically documented health resort in America.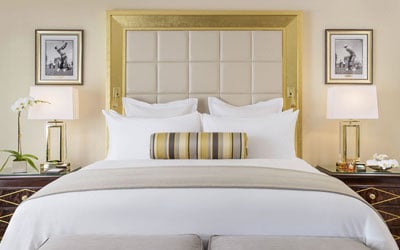 Rooms and Suites
Our newly renovated guest rooms at the health resort are spacious, serene, and amenity-rich. Each has a gorgeous garden view.
---