As summer is heating up, what better way to cool down than with a delicious and healthy salad? We have combed the Worldwide Web and put together a list of some of our favorites. Whether you're hosting a pool party or brunch, these healthy salad recipes are guaranteed to get everyone's mouths watering. Enjoy!
We love this recipe from A Couple Cooks for its mix of savory and sweet flavors. Prepare it minus the salt, of course.
For those of you with a spicier side try this recipe from the Straight Up Food blog. Skip the optional garnishes.
Directly from the Pritikin kitchen comes a crowd pleaser perfect as a side dish for a poolside party.
We found this healthy and delicious recipe on the Spark Recipes website. A great and healthy dressing choice would be Pritikin Asian Dressing.
Although we may disagree with the Mediterranean Diet (too fatty, with olive oil, nuts and seeds on the menu), it doesn't mean we don't love Mediterranean food. Here's a recipe from www.milkfreemom.com that suited us just fine. Make sure to use dry or low sodium canned lentils. Top with some Pritikin House Dressing.
This recipe comes to us from our friend Chef Allen Susser and is Pritikin approved. As always, we suggest skipping the olive oil and using dry or low sodium canned lentils.
Poached salmon is a delicious and healthy summery food. Mix it with some whole wheat pasta and you have a filling and satisfying meal. We like this recipe from Preventionrd's website. Since we hope you don't have any salt in your house, you can skip it, as well as omit another sodium culprit – the capers. We recommend using plain, fat free Greek yogurt and low sodium mustard instead of mayo.
We went bananas for this salad from vegan.sheknows.com. use just enough olive oil to cover the bottom of the pan instead of the recommended 5 tablespoons, and you're good to go.
Savvy Vegetarian offers up a hearty and healthy salad. Skip the sodium filled olives and combine balsamic vinegar, fresh lemon juice and your favorite Pritikin seasonings instead of the dressing.
We're rounding out the list with one of our own. As Chef Anthony Stewart says, "If you like foods individually, chances are you will love them when they're combined."
To read a review of the Pritikin Diet click here.
---
Author, Jennifer Weinberg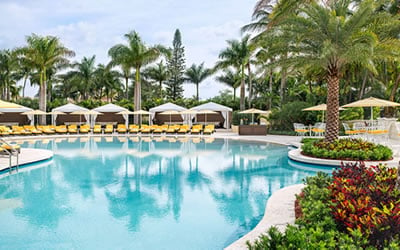 Health Resort
Take life to the next level, and be all that you can be. That's what a vacation at Pritikin is all about. Live better. Look better. Best of all, feel better.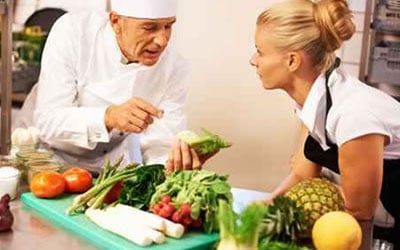 All-Inclusive Program
Since 1975, 100,000+ people have come to Pritikin. We are the longest-running, most scientifically documented health resort in America.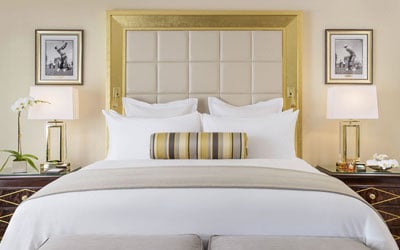 Rooms and Suites
Our newly renovated guest rooms at the health resort are spacious, serene, and amenity-rich. Each has a gorgeous garden view.