LaBlast with a Star presented by Louis van Amstel
Guests at Pritikin had a blast participating in a LaBlast Master Class. Take a peek, and get on your feet and join in!
January 19-22, 2017
During Louis' first weekend program at Pritikin, he and his team, including Josh Lancaster and Megan Cooperman will lead you through a variety of fitness classes where you'll dance to the beat of some of your favorite tunes, get your heart pounding, and have a great time.
You'll also have the opportunity to interact with Louis on a more personal level; and he's always happy to pose for a selfie or two with you.
In addition to the LaBlast Fitness classes Pritikin guests have come to know and love, Louis will introduce Pritikin guests- for the first time ever- to his new initiatives, LaBlast Splash and Line Dancing.
Louis' team will also present some specialty lectures on mind/body health to complement your stay.
Not only will you enjoy everything the LaBlast team has to offer during your LaBlast with a Star weekend, but you'll also attend lectures and classes such as Cooking School, Yoga, and Planning Your Eating Strategy led by Pritikin's team of experts.
It's the best of both worlds! Don't miss out. Book your stay now, as space is extremely limited.
Your All Weekend Also Includes:
Luxurious accommodations for 3 nights
Healthy meals and snacks
Eye opening lectures
Cooking school
Fitness classes
Meet & Greet with Louis van Amstel
And more
2017 LaBlast Weekend Retreat
2017 Winter Weekend Retreats

Three days

Two People
$ 3,650
Save $574 per person
One Person
$ 2,399
LaBlast with a Star presented by Louis van Amstel
January 19-22, 2017
Get Dancing with a Star during Pritikin's first LaBlast weekend hosted by Louis van Amstel. You'll be having so much fun you'll all but forget you're getting healthy!
Don't miss your chance to be one of the first Pritikin guests to experience this special event. Don't miss out.
Space is Limited
Call (888) 334-2896 or (305) 771-5542 Now!
Stay over Sunday night for just $400 more and take advantage of an extra day to enjoy all our facility has to offer. Does not include access to Sunday or Monday lectures. Rate valid for Sunday night only. Extensions beyond that will revert to the rate of the full Pritikin Program.

LaBlast Classes at Pritikin
Louis van Amstel from the hit TV series Dancing with the Stars recently led Pritikin guests in a fun, fast-paced, dance-based, LaBlast Master Class.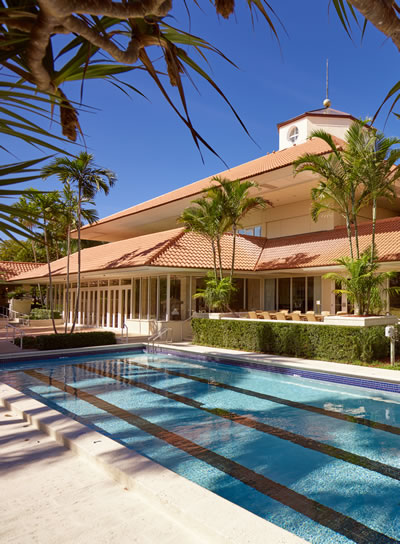 After Season 2 of Dancing with the Stars, Louis decided to create a partner-free dance program for everyone, amateurs and professionals alike. His goal was for people to get fit while having fun dancing. In just a few short years, the program became so popular that Louis decided to take his show on the road and introduce LaBlast to a worldwide audience.
We are excited to announce that Pritikin is the first facility in the state of Florida to have a certified LaBlast instructor on our team!
Our fitness instructor, Maria Ojeda, was so inspired by the LaBlast class that just two days later she took the training to become a certified instructor.
Fast forward a few weeks and we added a weekly LaBlast Class led by Maria Ojeda to our permanent schedule.
Maria is one of our most popular instructors, and we are happy to see her add another class to her repertoire!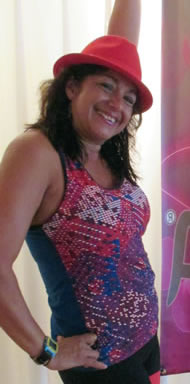 Meet Maria Ojeda
A few years ago, while searching for a fun way to get her body in better shape, Maria Ojeda discovered fitness dancing. After practicing it for some time, she became a certified instructor. In 2011, Maria secured the opportunity to introduce fitness dance to Pritikin's guests on a trial basis, starting with one class per week. The class soon became a guest favorite, and now all fitness dance classes offered during the week are very popular and very much enjoyed by all. Besides the original certification, Maria has gained may other certifications. Maria loves teaching LaBlast Fitness classes to Pritikin guests; it is a highly popular and fun dance program currently making a splash in many cities worldwide.
Wellness Resort
Weight Loss Retreat