Day Fourteen | Enjoy Fruit, Not Juice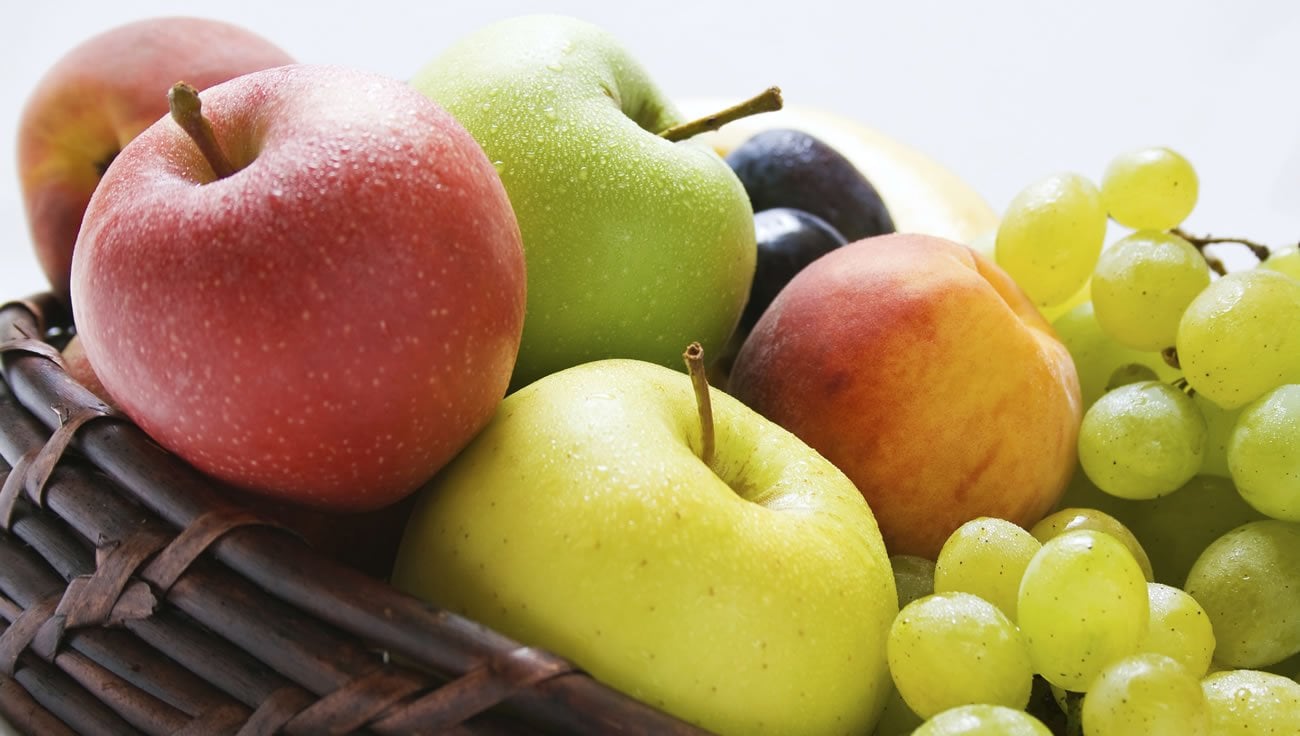 Breakfast
3-egg-white omelet stuffed with arugula, Swiss chard, and ¼ cup nonfat ricotta cheese, and fired up with red pepper flakes.
1 slice whole-wheat toast with 1 tablespoon almond butter (Go easy on the almond butter – or any type of nut butter – if you're trying to lose weight because they are all dense with calories.)
1 cup tea or coffee with 1 tablespoon nonfat milk or soymilk and 1 packet of sugar substitute
[sociallocker id="16433″]
Midmorning Snack
1 apple
1 cup nonfat plain or no-sugar-added yogurt
Lunch
Easy Asian-style soup. Combine no-salt-added tomato sauce, chopped onion, minced garlic, bok choy, oyster mushrooms, and bean sprouts, and season with curry, a dash of chili garlic sauce, and 1 teaspoon low-sodium soy sauce. Bring to a boil on stovetop and simmer at moderate heat for about 20 minutes.
Stir-fry with 4 ounces firm tofu, cubed, and 1 to 1½ cups broccoli and cauliflower florets, spiced with Tabasco sauce to taste.
1 cup fresh fruit.
Midafternoon Snack
1 orange
1-ounce serving baked potato chips (Good brand is Kettle Crisps) with ½ cup red pepper dip. For dip, mix together 1/3 cup canned roasted red peppers, 1 tablespoon fat-free sour cream, 1 tablespoon chopped fresh basil, and 1 tablespoon balsamic vinegar in blender.)
Dinner
2 cups mixed salad greens dressed with 1 tablespoon fat-free plain yogurt blended with ½ tablespoon Dijon mustard.
Steamed green beans
2 tablespoons cranberry sauce
1 cup spinach mashed potatoes. For 4 servings, thaw one box of frozen spinach and cook in 1 cup nonfat milk with a dash of nutmeg. Meanwhile, boil 2 pounds of potatoes. In a large mixing bowl, mash cooked potatoes with wire whip. Add the spinach/milk mixture, 2 tablespoons fat-free sour cream, and ½ teaspoon low-sodium mustard. Mix well. Serves 4.
Dessert
[/sociallocker]


Wellness Resort
Weight Loss Retreat