Healthy Ice Cream Cake Recipe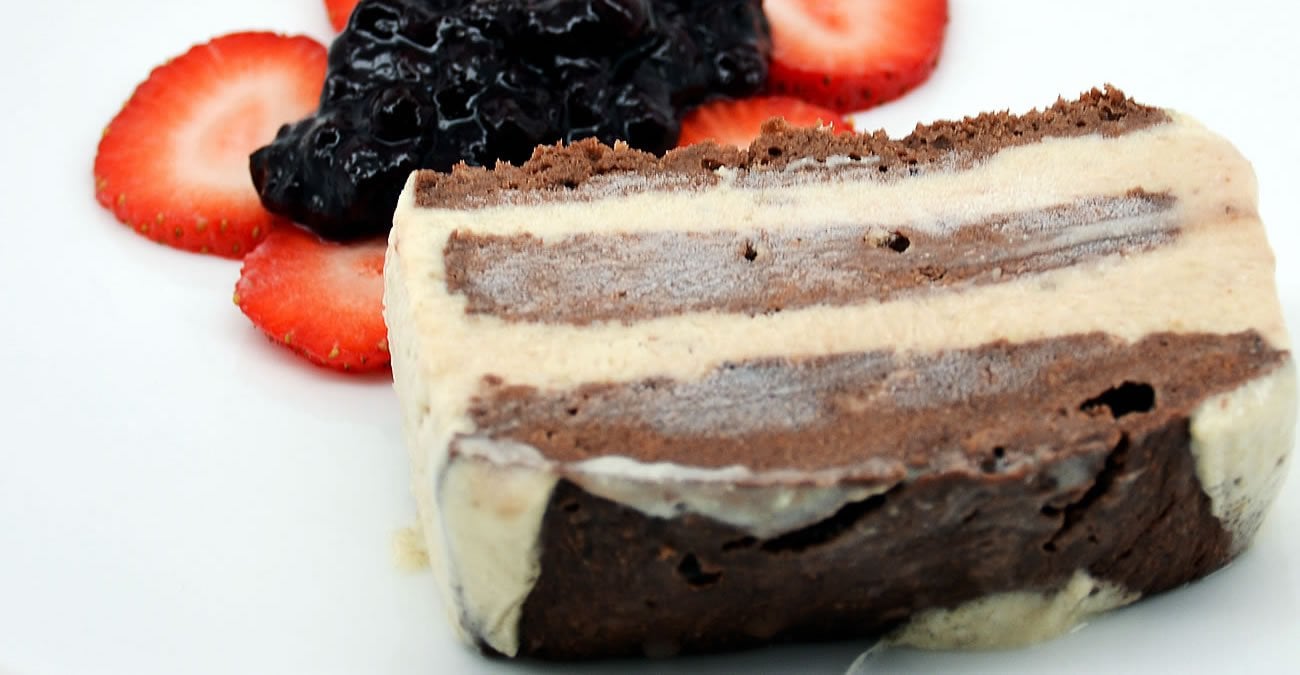 As this healthy ice cream cake recipe demonstrates, Pritikin eating is not just about getting rid of the bad stuff. It's about making sure we eat plenty of good, whole, nutrient-rich foods.
Healthy Ice Cream Cake Recipe
"Enjoy our Banana Ricotta Ice Cream Cake, and know that your heart and waistline will be happy, too," smiles Pritikin's Executive Chef Vincent Della Polla.
"But don't have a slice every night," cautions Pritikin Director of Nutrition Kimberly Gomer, MS, RD. "Sure, our healthy ice cream cake recipe is a much better choice than regular ice cream cakes, which are typically a mash-up of white flour, sugar, high fructose corn syrup, and artery-clogging cream and egg yolks.
"But your best choice for dessert, if you choose to have dessert, is nature's own candy – fresh fruit. That's because the calorie density of fruit is always going to be lower than any ice cream-style dessert, even healthier versions.  If you're trying to lose weight, fruit is always a better choice. Plus, fruit is naturally packed with hundreds, potentially even thousands, of beneficial nutrients, not to mention their complex interplay, which scientists are only now beginning to understand."
And what better time to enjoy fruit than spring or summer? Peaches, nectarines, cherries, melons! Right now our farmers' markets and grocery stores are brimming with healthy delights. Enjoy!
Wellness Resort
Weight Loss Retreat