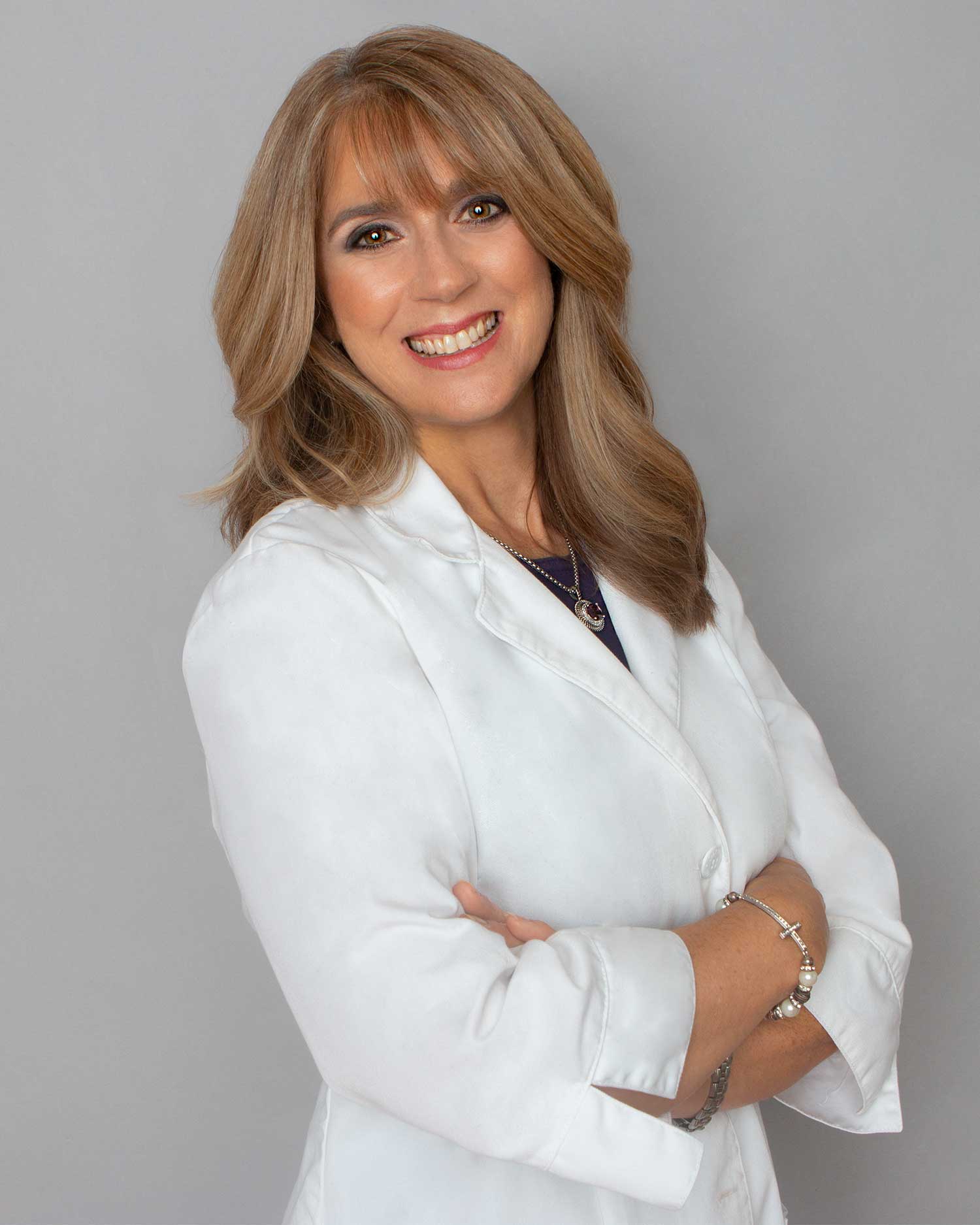 American Board of Family Practice, Board Certified
MD, Louisiana State University School of Medicine
American Academy of Family Physicians
Florida Hospital Resident Research Award
State Project Chair, Louisiana State Medical Society
President, Women In Medicine
"One of the greatest joys of my job is the many phone calls I get from my patients after they've returned home, telling me how much more weight they've lost – and how great they feel. As their doctor, there's nothing more gratifying to hear."
To her patients at Pritikin, Dr. Fruge brings the enthusiasm and expertise of a doctor who practices what she preaches. Throughout her life she has enjoyed a diet abundant in natural, nutrient-dense foods like fruits, vegetables, and whole grains. "When I was growing up," she marvels, "my parents were so health-conscious that I never even stepped into a McDonald's till my teen years."
She is an avid exerciser and athlete, and as an undergraduate received a full NCAA Division I tennis scholarship. She also runs marathons. As a physician, she completed rotations at many sports medicine clinics, including the Longitudinal Sports Medicine Clinic in Orlando, Florida, and Clinical/Surgical Pediatric Orthopedics in Orlando. Now, she also runs after her three active sons, ages 16, 10, and 3.
In 2003, Dr. Fruge completed medical residency work at the Pritikin Longevity Center and was so impressed with Pritikin's educational program and quality of physician care that she applied for employment. "I love working at Pritikin because I truly believe that preventive medicine is the medicine of the future, and I intend to make it my life's work. The Pritikin Longevity Center represents this work at its very best."
"Pritikin empowers people to live up to their fullest health potential," explains Dr. Fruge. "Within just a few days here, they start to feel the wonderful benefits of the Pritikin Program, like increased energy and new freedom from medications, which really motivates them to continue their new lifestyle.
"One of the greatest joys of my job is the many phone calls I get from my patients after they've returned home, telling me how much more weight they've lost – and how great they feel. As their doctor, there's nothing more gratifying to hear. I love being their personal health coach."
Virtually every week, Dr. Fruge is interviewed by national and local media as a leading expert on healthy living, nutrition, and fitness.