Finding a New Way of Life at Pritikin
David had such great success the first time around, he came back to Pritikin's kosher program again this year.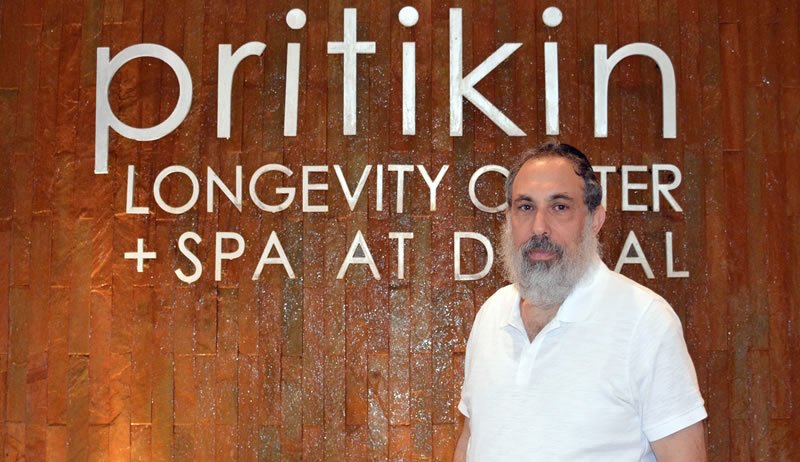 Married for 35 years, father of six children and grandfather of multiple grandchildren, David is the first to admit that a comfort with marriage and everyday life led to the addition of a few pounds here and there over the years.
Finding His Way to Pritikin
It was about two years ago that David found himself at around 265 pounds. He recalled questioning what would prevent him from reaching 300 pounds, or even beyond. During the summer of 2015, when it had become difficult for him to even get around, he went to see a doctor. David, like many others in his situation, was told that surgery was one of the few options. He never had a surgery before and the thought of blood tests and fasting before being able to get the gastric sleeve sounded like a challenge in and of itself, according to David.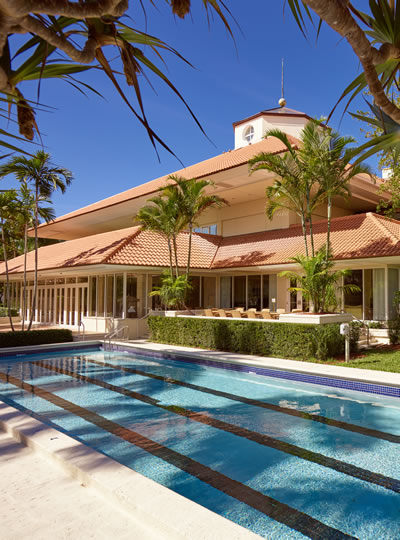 When asked what he would like to achieve from the surgery, he told the doctors he wanted to be down to 185 pounds. He never made it to the surgery. Instead, promising his wife to exhaust – or at least try – other options first, David booked a plane ticket for Miami, Florida. Even though he had never tried anything like the Pritikin program before, and did not expect any major weight loss, David and his wife started the two-week kosher program in the fall of 2015.
"I must say in a certain sense that I was in a bubble," he said of his first time. "Everything that I learned there was pretty much new to me."
A Surprising Journey
It didn't take long after arriving at Pritikin for the results to start showing for David.
"At the end of those first two weeks, after not being on the scale once the whole time, I stepped on and lo and behold I had lost 15 pounds," he said. "I was shocked."
During his transformative journey, David didn't just lose weight: He got his blood pressure under control and stopped taking medication during that first visit. In fact, he hasn't taken it again since. A frequent Zantac user, he marveled at what has changed in less than two years.
"I find in fact, that the fruits taste a lot better today without having all that other garbage and sugar in your mouth. Now with a nice piece of melon or a great orange you can really enjoy the flavor. It's the original – they're a lot better the way God intended them to be." — David K.
"I used to be petrified to put my head down at night without popping one or two pills before bed," David said. "Otherwise I'd get such bad heartburn it would wake me up. I haven't take Zantac since I was at Pritikin in September 2015."
David learned to exercise, something that was not possible for him previously. He can also run five miles without any problem at all, something he now does several times a week. He also realized that he has not gotten the flu or a cold and hasn't even suffered from allergies since his lifestyle transformation.
"I can't say that I really found anything [about the program] difficult," David recalled. "I enjoyed the adventure, I felt good about it."
A Trip to the Grocery Store: Then and Now
One of the standout moments for David from his first weight-loss retreat was during an isolated outing to the local supermarket in Miami. He and a few others had left the center to run an errand for a friend. Finding himself in the aisles of a grocery store, he recalled feeling as though the labels, the packages, the processed food products were all jumping out at him. After all of the knowledge he had absorbed during the classes, speakers and lectures at Pritikin during the previous few days, he felt like the food was shouting at him.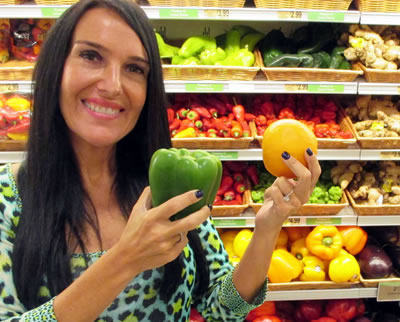 "It's more of a lifestyle change than a diet, I don't look at it as a diet," he said. "I don't starve myself in any way. I feel very full and satisfied because I was introduced to new foods I'd never eaten before."
By the time Passover arrived, David was confident about sticking to his new way of life. And though he may slip up every now and then – just like every other human – he doesn't beat himself up about it. When he left Pritikin for the second time this past December, David weighed close to 196 pounds – down nearly 70 pounds since he first began his journey.
"To think I'm in striking distance of those 185 pounds the first doctors promised me – without surgery and still having my stomach in place – it's incredible," David said.
Wellness Resort
Weight Loss Retreat