Corporate Health Retreats
Runs all year long.
Pritikin Corporate Health Retreats are one of the best investments you can make. Employees return to work revitalized and with improved health.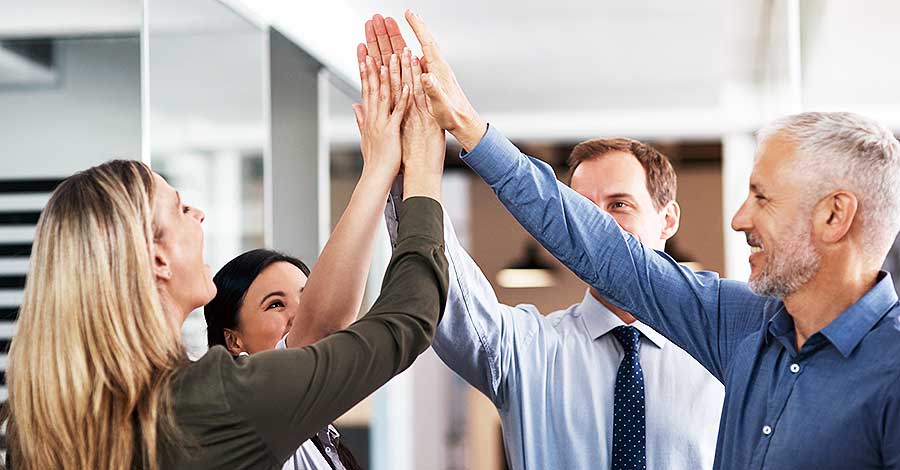 American industries lose about $32 billion and 132 million workdays every year because of employees' illnesses and premature deaths related to heart disease. The annual medical costs for overweight/obese employees are five times that of normal-weight employees.
Consistently, studies have found that companies who institute health and fitness programs like the Pritikin Program achieve dramatic returns. In a recent review of 19 studies, scientists concluded that each dollar invested in health promotion programs nets a return of $3 to $6 over a two-to-five-year period. Other research has found that after just one year of adopting health/fitness habits, employees cut their average number of sick days in half. Scientists have also discovered that reducing just one health risk, such as high cholesterol, from involvement in corporate wellness programs boosts productivity by 9%.
Retreats at Pritikin have saved careers. "We sent 21 pilots who were grounded because of heart disease, diabetes, or hypertension to Pritikin. Three months later, 18 were back flying again," notes Harvey Watt, President of Harvey Watt & Company Aviation Insurance.
Each corporate retreat at Pritikin is custom-designed, and length of stays generally range from three days to two weeks. "Pritikin crafted a program that gave us plenty of time for our Darden projects," says Blaine Sweatt, Executive VP, Darden Restaurants, owner of Seasons 52, Red Lobster and Olive Garden. "Within that framework, they also gave us all the highlights of the Pritikin Program. Our corporate retreat at the Pritikin Longevity Center was a 10+."
Services and facilities include:
Executive physicals and consultations with Pritikin's board-certified physicians
Interactive workshops on nutrition, stress management, and heart health
Fitness training from Pritikin's world-class exercise physiologists
Deliciously healthy, high-energy meals and snacks throughout the day
110,000-square-foot conference facility (40 rooms in total) with state-of-the-art technology and featuring the newly built $25 million Blue Legends Ballroom – 27,000 square feet of indoor and outdoor pre-function space
Wellness Resort
Weight Loss Retreat