5 benefits of a wellness retreat
This is one escape that you can return home from feeling strong, healthy and energized, and ready to start living better.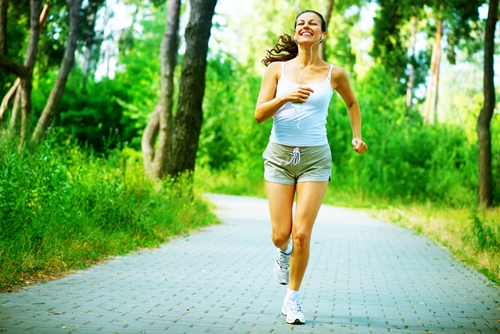 What if there were an opportunity to escape the mundane schedule and responsibilities of everyday life and travel to a beautiful, tropical destination without the hassle of planning and organizing? A trip that would not only allow you to recharge and rejuvenate, but also help you turn your entire lifestyle around?
At Pritikin Longevity Center, forget the hassle of packing for a typical vacation and don't worry about the planning of activities and arranging of meals and accommodations. When you book a stay at Pritikin, all of that is taken care of for you. Each day is chock-full of health education and cooking classes, exercise activities, physician care, weight-loss counseling and delicious, healthy meals. This is one escape that you can return home from feeling strong, healthy and energized, and ready to start living better. Here are five benefits of treating yourself to a wellness retreat at Pritikin.
"Key resources are available to you long after you've returned home."
1. Extensive resources
Following every diet trend, researching the fastest ways to lose weight or jumping on board the latest health fad probably won't help you attain your optimal health goals. In fact, the U.S. Center for Disease Control and Prevention has deemed fad diets to be completely ineffective, not only lacking in positive results, but also leading many consumers to unhealthy lifestyles. Short-term changes aren't the answer, it's about finding a balanced lifestyle, according to the CDC.
At Pritikin, eight board-certified physicians work with guests to administer effective medical advice and services based on that individual's goals, history and health. Specialists and educators are always available to provide the latest and most scientific tools and information. In fact, these physicians work right in-house at the Pritikin Longevity Center. Each guest also will also receive a personalized exercise program for the duration of the stay that can also be used at home following the retreat. Best of all, these resources are available to you long after you've returned home to your normal lifestyle. At Pritikin, members of the staff are just a click or phone call away. 
2. Teammates
Perhaps one of the greatest parts of a wellness retreat at an all-inclusive health resort is the idea that you are not alone. Taking part in a wellness retreat is like having an array of built-in teammates who are always on your side, pushing you and cheering you on. Teammates mean that for each trying challenge you face and every new step you take, you have someone else to share the journey with. Through each difficult workout, every nutrition fact learned and each inspiring story told there is a sense of shared achievement. And in the end, you may even leave with a lifelong friend or two.
3. Support network 
Wellness retreats not only offer an utterly life-changing approach that inspires individuals to get back on track and start the journey to be the best they can be, they also provide an unmatched network of support. The value of a support system like this is not to be underestimated. Studies and preliminary research from the U.S. National Library of Medicine report that there is a link between physical health and social support. Though research is in its infancy, previous work has found that a decreased risk of mortality is associated with those who have stronger, or more, social connections. In comparison, those with fewer or lower quality relationships have a higher risk of mortality.
Social relationships made at wellness retreats, no matter how close or strong they are, can be beneficial to an individual's overall health and health journey. Social relationships with like-minded people supporting your efforts, can be even more rewarding.
4. Beautiful location
Everyone loves a healthy dose of sunshine, so what could be better than an all-inclusive health resort in the gorgeous and sunny tropics of Florida? Treat yourself and your body by escaping the dreary winter weather and booking a wellness retreat at Pritikin today. In addition to the lavish and beautiful foliage and shimmering pools, there is a championship golf course right on the grounds for you to improve your stroke. You can even take a fabulous weekend day trip to the Everglades or to one of the Atlantic Ocean beaches.
5. A sense of accomplishment
The goal of any wellness retreat is to be transformed. You will leave armed and ready with the necessary training, education, tools and determination to take on the real world and continue to live a lifelong healthy lifestyle.
Wellness Resort
Weight Loss Retreat