The Digital Detox Secret
How You Can Reconnect by Unplugging
Though it may seem daunting at first, finding the motivation and courage to engage in a digital detox will have multiple benefits for your emotional wellness.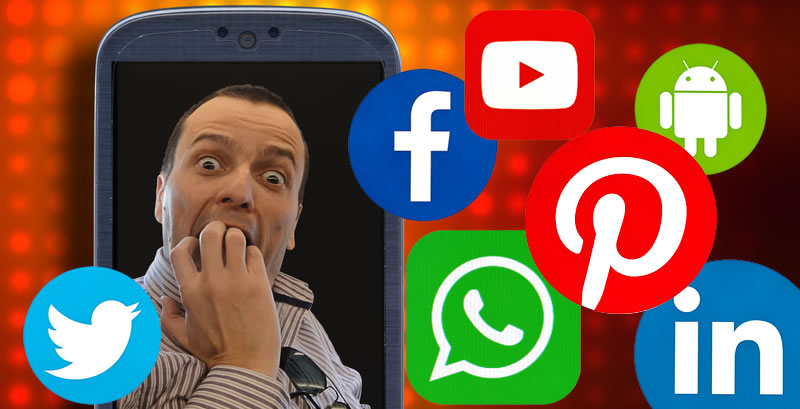 Some may call it an adapted obsession or an inherited addiction, but in today's world most people would never dream of leaving home without their smartphone.
Can you recall a time when you weren't accustomed to the constant blue glow of your screen? The ping of emails or text message alerts? The 24 hour-stream of connectedness? If not, you're certainly not alone in the ocean of constant communication, the never-ending news cycle and the myriad of digital reminders. But, it also means you may benefit from the Pritikin-approved digital detox.
What is a digital detox?
Popularly practiced among colleges and universities, and even individual families, a digital detox means powering down all laptops, tablets, iPads, smartphones and computers for an established amount of time. This digital detox should last for at least 24 hours, but you may choose to continue for 36 or even 72, reported Forbes. Perhaps you'd even like to give unplugging for an entire week a try.
No matter how long you choose to go off the grid for, a digital detox is time spent away from a screen, a period of disconnect that gives you the blissful freedom to fill your time with hobbies, passions and conversations and actually reconnect. It means saying no to information overload, letting those emails go unanswered for once in your life and putting to rest that social media-induced fear of constantly missing out.
The power of unplugging
According to Digital Detox, the average American will spend more than half of his waking life staring at a screen and the resulting social, cultural and psychological effects are concerning. That is why Levi Felix and Brooke Dean, co-founders of Digital Detox, see disconnecting to reconnect as a viable opportunity. In fact, they believe that the benefits of a digital detox won't just impact you, but the world around you as well.
Digital Detox's goal is to "redefine what it means to be connected" by fueling the conversation about harmful habits of the digital age, establishing new positive norms and setting the stage for future generations to come. When you power down, unplug and shut off your screens, you'll see, feel and experience things in a new way. You'll feel recharged and rejuvenated, and you'll reconnect with your own mind, body and spirit in a new way.
Planning your own digital detox
Though the thought of planning and taking part in your own digital detox may be daunting at first, there are several ways to ease into it.
1. Find the time
Finding the time can be difficult, many agree, and this is often the hardest part of the process. Forbes suggested choosing a realistic period of time such as during a vacation or over the holidays. It's not only a great opportunity because you'll likely be away from work obligations anyway, but you'll also be more present among family and friends.
2. Engage and reconnect
Perhaps the biggest benefit of a digital detox is the opportunity to reconnect. This is true for relationships, pastimes, nature and so much more. Instead of scrolling, typing, scanning and texting, you'll be more aware of your surroundings, more engaged in conversations and more in tune with your body.
"The biggest benefit of a digital detox is reconnecting."
Instead of spending your downtime in the evenings on Facebook or watching the news, opt instead to engage in a great novel, try out a new Pritikin recipe or simply spend time with loved ones. When hours of your day are no longer devoted to checking emails, updating social media statuses, catching snippets of the news or editing pictures, you may stumble upon a new hobby or interest you may not have otherwise discovered.
3. Don't stress
It may be difficult to comprehend that you won't be available to answer every call or message that comes your way during this time, but that's OK. In fact, Tanya Schevitz, a spokeswoman for Reboot said you may be surprised to find out that it's actually technology that tends to drive and promote stress.
"The expectation right now is that you are always reachable, that you will respond to every ring, ding, buzz, and beep of your phone, and that is not just work, but the deluge of technology coming at you: information, emails, Facebook, Twitter, Instagram," Schevitz told PC Magazine. "We're all in information overload all the time. That comes not just from work but also from friends, family, news sources – every outlet."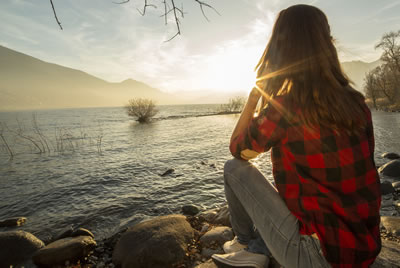 Once you've told the essential people that you'll be unplugging, relax. Instead of fretting about the nonessential memos you may be missing, enjoy the freedom from obligations. Without having to provide an immediate yes or no to an invitation, you may find yourself on an expected adventure. In the absence of distractions from smartphone apps and calendar reminders, perhaps you'll take the time to stroll through town on a sunny afternoon. Whatever the alternative may be, your newfound freedom will lead you somewhere new.
4. Do it often
Chances are, once you take part in one digital detox, you're going to want to do it again and again. In a Huffington Post column, writer Lori Osterberg explained the seven unexpected benefits she experienced during her own digital detox and the craving to continuously unplug was one of the her biggest takeaways. And doing so doesn't have to mean indefinite radio silence. Small periods of detox – during mealtimes, at events, when you're outdoors or over a long weekend – are just as important and meaningful.
Wellness Resort
Weight Loss Retreat