The All-Inclusive Weight Loss Resort

What to expect at a weight loss resort
A
defined program

focused on diet, exercise, and education

One of the key benefits of attending a weight loss resort, such as the Pritikin Longevity Center & Spa, is the opportunity to be fully immersed in a program which is structured and effective. Outside of a resort or retreat, there are many distractions which can impede progress or adherence to a strict dietary and exercise regimen. When guests fully embrace a weight loss program in an environment where there is no distraction, benefits are realized faster and lifestyle change is easier to sustain.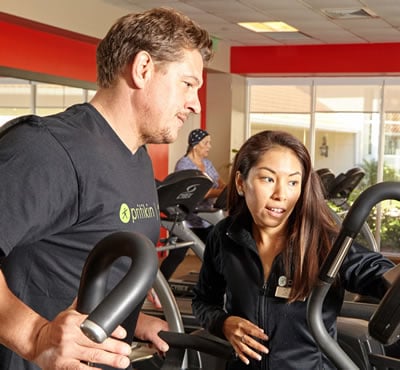 A
supportive staff

who excels at working with individuals – no "one size fits all" solutions

The people who support resort guests are what make a weight loss program effective. Weight loss resorts often maintain a diverse staff of fitness and nutrition professionals, but rarely employ medical professionals to supervise and evaluate progress. This is one aspect of the Pritikin Program which sets it apart from all other weight loss resort experiences. Medical professionals provide the definitive, scientific edge to optimize the weight loss experience, providing guidance which is individualized based on personal experience during the program.
Revisiting
healthy eating habits

and exploring new methods of food preparation

As simple as it sounds, consistently eating healthy foods is difficult without direction, motivation, and commitment. While it does require extra effort to avoid "convenience" or "fast" foods, revisiting healthy eating habits and understanding how to maintain a healthy diet is something which can be taught. Most weight loss resorts focus exclusively on helping guests to eat healthy while they are "in house", but this is useless if the behaviors are lost when guests leave the resort. Maintaining consistent healthy eating habits is key to weight loss in the long haul, but it can be done if proper behaviors are reiterated and enforced during the weight loss resort experience. Learning to prepare healthy meals and embracing the consumption of unprocessed natural foods is a key component of the Pritikin Program – an aspect of long term weight loss which is often overlooked by most weight loss resorts in the U.S.
Results

– measuring progress through defined systems

What can be measured can be improved. The key to optimizing health and maximizing weight loss efforts is to consistently measure change over time. This is a critical component of an effective weight loss program that is often overlooked by health resorts in the United States. At the Pritikin Center, medical and fitness professionals monitor their guests progress during the program, providing guidance based on data, not observation. A system of measurement designed specifically to gauge progress during a weight loss program is necessary in order to help guests take full advantage of their experience at a weight loss resort.
How have weight loss resorts changed?
As
technology

improves, so does the effectiveness of weight loss resort programs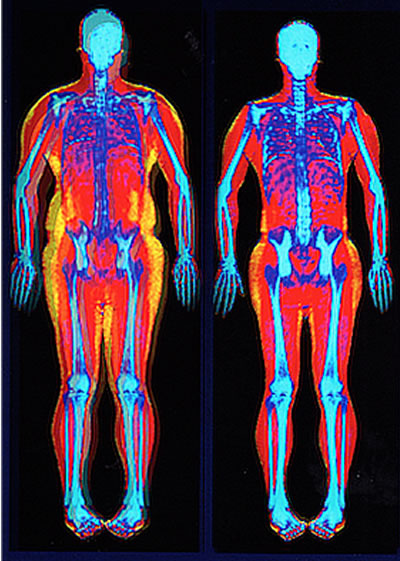 While the fundamentals of healthy diet and exercise may not change, the technology utilized in weight loss resorts is constantly evolving. In the last few years, various applications and programs have been developed which help medical professionals, fitness trainers, and nutritionists do their job more effectively. This translates to a higher quality experience during a stay at a weight loss resort, as guests are able to reap the benefits of improved physical performance monitoring, and physiological evaluation.
Exercise

equipment and techniques which minimize risk and maximize benefit

No where in the weight loss industry is innovation more apparent than in fitness centers. Improved computer processing and monitoring equipment has translated to intelligent machines and devices which help people to optimize their exercise experience. Perhaps the most notable innovation in fitness is blue tooth equipped wearable heart rate monitoring – this technology provides trainers with invaluable data to understand the level of exertion their clients are experiencing during cardiovascular training. This technology can also be applied to machines like treadmills, which adjust resistance based on heart rate. 
Innovative
culinary

experiences

The joy of preparing meals which delight the senses is an experience everyone can relate to. At a weight loss resort, healthy meal preparation should be a pillar of the program. Simply eating a meal which is well suited to enhance weight loss does little to teach the behavior of preparing meals with weight loss in mind. The general misconception that food which is healthy is bland or tastes bad is about as far from the truth as it gets. At the Pritikin Center, for example, guests are taught to prepare delectable meals which use healthy ingredients – maintaining and often enhancing flavor. Learning to prepare breakfast, lunch, and dinner without salt, butter, cream, oil, or sugar may sound daunting, but it's actually straightforward. Guests who participate in culinary programs at weight loss resorts often find their palette changing for the better, allowing them to experience the full flavor of natural foods which are often concealed by excessive use of salt and sugar in every day life.
What are the benefits of a weight loss resort?
Behavior Change
Attending a weight loss resort will help to eliminate unhealthy behaviors which contribute to weight gain. While weight loss does take place during the experience, the ultimate goal is to keep that weight off indefinitely. Effective weight loss resorts inspire positive behavioral change which results in long term total body health.
Physical Change
This is the most cherished of all weight loss resort benefits – actually losing weight while. There is no more rewarding feeling than watching weight melt away, feeling a waistline decline, or feeling more physically active than before. Following a stay at a weight loss resort, guests enjoy the benefit of a smaller waist line, but also the comfort of knowing they will continue to lose weight if they embrace newly formed healthy behaviors.
Lifestyle Change
Long term healthy behaviors must be embraced. Short term dieting leads to temporary success followed by long term "let down". A stay at a weight loss resort leaves guests with a strong impression that healthy lifestyle, maintained over years, will provide a happier and more fulfilling daily existence. The lessons learned at weight loss resorts become inherent qualities which prevent the recurrence of behaviors which translate to weight gain.
Why are weight loss resorts expensive?
All inclusive experience

vs pay as you go

An all-inclusive experience provides for a fully immersive program in which guests are free to focus on what matters most – getting healthy, losing weight, and feeling fit. The cost is relative to the experience, in that for a single investment, there is literally nothing else to worry about. If you consider an average resort stay, paying for the room is only one aspect of the experience – food, drinks, and recreation rack up the final bill faster than most people realize. An all-inclusive weight loss resort, for example, allows guests the clarity to embrace the program without any financial impediment – no upsells, no fees, and no hidden costs.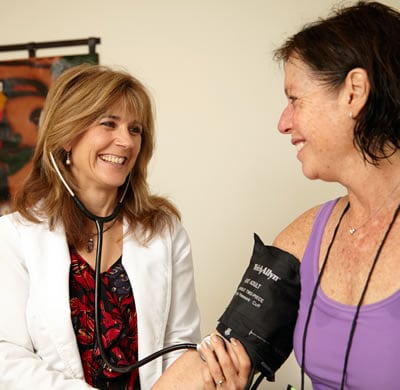 Maintaining a staff of
industry professionals
Not surprisingly, maintaining a staff of industry leading thought leaders in medicine, fitness, and nutrition is not cheap. In order to provide a comprehensive, effective, and premium quality experience for guests, The Pritikin Center employs thought leaders in their respective fields. This provides an unparalleled benefit to guests in that each individual has access to knowledgeable, experienced health professionals.
Maintaining a
luxury resort
Not all weight loss resorts fall into the luxury category. The Pritikin Longevity Center & Spa exists within a world-class luxury resort in south Florida. This provides lavish accommodations for guests, world-class culinary facilities, and stunning tropical gardens where the majesty of Florida can be enjoyed year round. The cost of maintaining a luxury resort is extensive, which affects the cost of an all inclusive experience.
Technology and equipment
Investing in state of the art medical, fitness, and culinary equipment is necessary in order to provide a top quality experience for weight loss resort guests. The Pritikin Center constantly invests in equipment, technology, and staff to provide guests with an experience that is unparalleled in the industry. The cost of health technology and equipment has steadily increased over the last decade, which affects how the all inclusive program is priced.
How to get started
Consider and establish goals

If attending a weight loss resort is a consideration, tangible weight loss is likely a primary goal. That being said, weight loss alone should not be the only goal while participating in a program. Learning to prepare healthy meals, learning how to burn fat while exercising, and eliminating unhealthy behaviors should also make the list. Goals are respective to the individual, but should enhance the weight loss resort experience by providing an opportunity to meet them.

Factor an investment in weight loss

What does it really cost to lose weight? When factoring the cost of "special" diets or prepared meals, personal trainers, gym memberships, exercise equipment, and groceries – investing in a weight loss resort experience really isn't that far off in the context of financial investment. The skills and behaviors which can be learned at a weight loss resort last a lifetime and can stave off investments in "gimmicks" or programs which only provide short term benefit. Consider an investment in a weight loss resort experience as a personal investment – for the future and for family.

Explore several options

There are many weight loss resorts across the United States and abroad. Put in the time to research these resorts and learn about the unique benefits each one provides. Not all weight loss resorts are created equal, which is why it's important to conduct extensive research to understand what the options and possibilities are, based on geography and cost.

Make contact with several options

Researching various weight loss resorts is a great start, but take the extra initiative to make contact. Submit an inquiry to learn more about the programs, speak with a representative from the resort to learn more about the experience, or contact a previous guest to hear about their experience. Actually contacting a weight loss resort is an important step in the process and will provide the confidence and direction needed to advance a decision.

Jump in, pull the trigger, don't hesitate

The only way to lose weight is to make change – whether it's diet, exercise, or simply a commitment to improve lifestyle. Spending time at a weight loss resort is a phenomenal experience to start a life long journey to improve and maintain health. In the long run, it's an investment which will pay dividends for years to come.
Wellness Resort
Weight Loss Retreat