Diabetes and Gum Disease from pritikin.com
If your diabetes remains in control, your chances of developing periodontal disease will decrease as long as you stick to a healthy diet plan, take your insulin and/or other medications as directed by your physician, and see your dentist on a regular basis.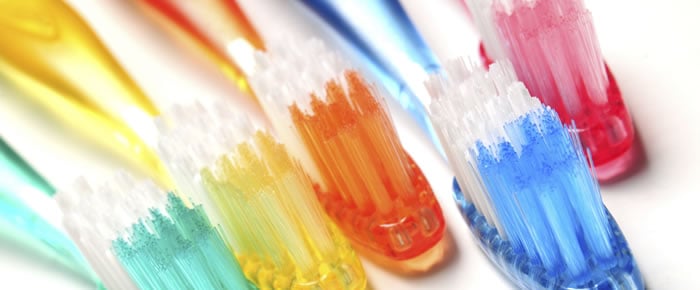 If you have been diagnosed with diabetes, you are at a greater risk of developing periodontal disease as well as at a higher risk of ending up with bone loss in the jaw and ongoing gum infections.
Information on Diabetes and Gum Disease
To learn how to treat periodontal disease while dealing with diabetes, it is a good idea to learn more about the culprit itself and what you can do to help protect your teeth and gums. Diabetes is a disease that occurs when our bodies do not produce the right amount of insulin or do not properly use insulin as they should. Insulin is a hormone naturally produced by the body to convert sugars and starches into energy. In a healthy individual, insulin helps to transport sugar from the bloodstream to our body's cells, where it may be used for energy. In a diabetic, the body has trouble making or using insulin naturally and therefore does not get the right amount of energy that it needs. This causes blood sugar levels to remain high.
High blood sugar levels can lead to many other health complications aside from gum disease, including heart disease, kidney failure, and eye disease that can lead to vision loss. In order to protect people with diabetes from further health issues, their doctor will usually suggest a healthy diet plan that will aid in weight loss if they are overweight, exercising regularly, and taking their medication or insulin injections as prescribed.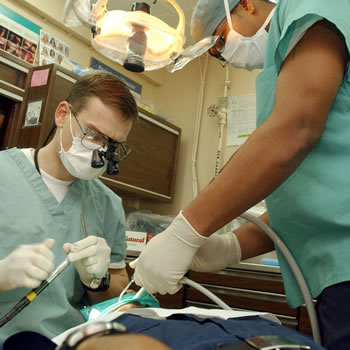 Periodontal disease, also known as gum disease, is a bacterial infection of the gums, bones, and ligaments that provide support for your teeth. If you have gum disease and it is not treated properly, you could experience tooth loss over time. The primary cause of periodontal disease is bacterial plaque. This sticky, colorless membrane forms on your teeth after you eat and produces toxins that irritate the gums and lead to infection.
The Warning Signs of Periodontal Disease
It is important to recognize the early warning signs of periodontal disease so that you can receive treatment. If left untreated, it could cause other complications to occur with diabetes, such as an increase in blood glucose levels. Some of the warning signs to look for with gum disease include:
Consistent foul breath
Milky white or yellowish plaque present with tender or swollen gums
Red and swollen gums that bleed easily after brushing
Pus located between the teeth
Swelling or tenderness in the gum area
Root exposure due to gums that have pulled away from the teeth
Keep Your Physician and Dentist Informed at All Times
If you are a diabetic who is showing symptoms of periodontal disease, your dentist and physician will want to work together in order to provide you with the best possible outcome for your overall health. It is important that both professionals are kept up to date on your condition so that necessary changes can be made to your medication if needed. If you have yet to develop gum disease, your dentist will still need to stay informed so that they can help you stay in control of your diabetes in order to prevent periodontal disease.
Staying On Top of Your Diabetes Will Help to Prevent Periodontal Disease
If your diabetes remains in control, your chances of developing periodontal disease will decrease as long as you stick to a healthy diet plan, take your insulin and other medication as directed by your physician, and see your dentist on a regular basis. Diabetes can cause other oral health issues to occur aside from gum disease, so even if your gums are in good shape, you could still develop other issues if you fail to care for your teeth. Dry mouth is a common issue among diabetics. The condition is commonly referred to as xerostomia, and it occurs when your salivary glands are unable to produce the right amount of saliva in order to keep your mouth moist. Instead the tissues of your mouth become sore and inflamed. Other mouth issues that are common with diabetes patients include fungal infections, such as thrush, and burning mouth syndrome.
It is possible to avoid periodontal disease if you are a diabetic. By taking good care of your teeth at home and doing what you can to keep your blood sugar levels where they need to be, you can ensure that your chances of developing gum disease or other complications due to diabetes will be much lower. Your doctor may suggest a diet plan that will enhance weight loss attempts if you are overweight in an effort to help keep your blood sugar stable. Your doctor may also suggest that you brush frequently each day, floss, and visit your dentist on a regular basis for a thorough cleaning in order to keep your teeth and gums healthy.


Wellness Resort
Weight Loss Retreat