Is the Mediterranean diet healthy?
Learn the science-based facts on all things Mediterranean – fruits, vegetables, legumes, olive oil, and more. And find out what really matters when it comes to weight loss and better health.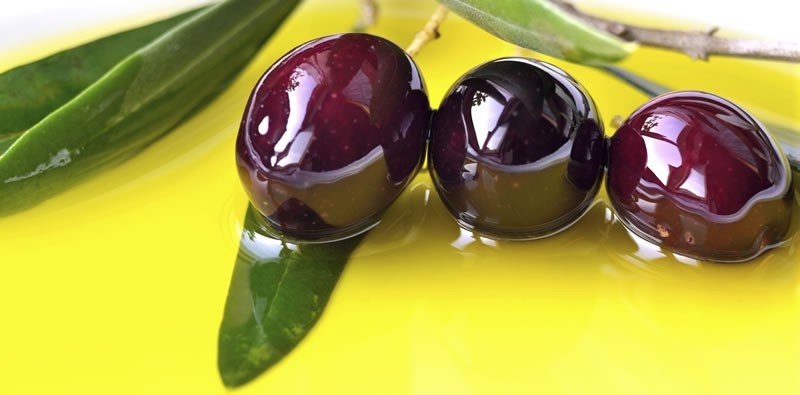 Olive oil and weight gain
Olive oil, like all fats, is a highly concentrated source of calories. Consuming too much can lead to weight gain, which in turn can lead to a variety of metabolic disorders that promote heart disease, such as increased insulin resistance and higher levels of LDL cholesterol and triglycerides.
EPIC study
The large Greek EPIC study investigated which components of the Mediterranean diet were most beneficial and found that monounsaturated fats like olive oil were not stars. Following 23,349 people for 8.5 years, the scientists demonstrated that only 11% of the benefit from a Mediterranean diet came from a high ratio of monounsaturated to saturated fats, and all of the monounsaturated fats were not olive oil.1 The biggest health benefits came from high vegetable intake, low meat intake, and moderate alcohol consumption.
Olive oil and atherosclerosis
Research has also found that olive-oil-rich diets directly contribute to the growth of atherosclerotic plaque,2 higher rates of coronary artery disease,3 and impairment in endothelial function.4 The endothelium is the inner lining of blood vessels.
Cholesterol remnants
Meals high in fat (any type of fat) have been found to increase levels of inflammatory substances in the blood5 and boost production of cholesterol remnants like VLDL and chylomicrons.6 Cholesterol remnants are from triglyceride-rich lipoproteins and promote the growth of cholesterol-filled plaques.7
They remain in the blood for several hours after each fat-rich meal. Recent research8 on 11,984 people found that each 1 mmol increase in nonfasting remnant cholesterol levels nearly tripled the risk of a coronary event.
Reversal of atherosclerosis
Finally, while studies have shown that diets very low in total fat can reverse atherosclerosis, there are no comparable studies showing reversal of atherosclerosis with diets high in monounsaturated fats.
Essential fats
The human body has no essential need to consume oils rich in monounsaturated fat. The only fats our body has an essential need for are the polyunsaturated fats omega 6 and omega 3, and no more than 2 to 4% of our calories need come from these fats.
Summing up…
Is the Mediterranean diet healthy? Some components are in fact healthy, particularly high intake of vegetables, fruits, legumes, whole grains, and fish.
Is olive oil healthy? Monounsaturated-fat-rich oils like olive oil should not be viewed as "good" fats. They are certainly better than saturated and trans fats, but a diet full of fat, any fat, is not only waist damaging, it is likely heart damaging.
Sources
1British Medical Journal, 2009; 338: 2337.
2Arteriosclerosis, Thrombosis, and Vascular Biology, 1995; 15: 2101.
3British Journal of Nutrition, 2004; 91 (6); 1013.
4Journal of the American College of Cardiology, 2000; 36: 1455.
5Journal of the American College of Nutrition, 2007; 26: 163-9.
6Journal of Nutrition, 2006; 136: 971.
7Current Vascular Pharmacology, 2011; 9 (3): 281.
8Journal of the American College of Cardiology, 2013; 61 (4): 427.
Wellness Resort
Weight Loss Retreat