In this new video filmed in the Cooking School at the Pritikin Longevity Center, the two finalists in our Pritikin Healthy Recipes Contest create their tasty all-Pritikin entrees. Toni Snearly from FoodJustSayin.com and Holly Yzquierdo of MyPlantBasedFamily.com were flown in for the cook-off.
First prize went to Toni for her Fajita Chicken Over Black Bean and Lime Quinoa.
Quinoa recipes, black beans
But we think that quinoa and black beans were winners, too, because second prize went to an equally south-of-the-border recipe: Holly's Cilantro-Lime Infused Quinoa with Black Beans.
Food blogs Pritikin-style
Toni and Holly had beaten out several of their food blogging counterparts by securing the most social media votes for their Pritikin-approved recipes. Other top choices in the Pritikin Recipe Contest included:
Finalists Toni and Holly won a trip to September's "Taste of Pritikin" Weekend, which included a chance to win bragging rights as 1st place winner and the Grand Prize of an ActiFry, generously provided by T-Fal.
"We can't wait!"
The morning of competition day, Pritikin guests were excited about the upcoming contest, and the pressure was on when Holly and Toni began preparing their meals in the Pritikin Cooking School before a full house.
The food bloggers prepared their dishes in tandem, each talking about how much they'd learned about healthy living from the classes they'd attended at Pritikin.
When the dishes were ready, the studio audience (who had one vote) and judges Pritikin Chef Anthony Stewart and Pritikin registered dietitian Kimberly Gomer tasted everything. Holly got the audience vote. Chef Anthony was torn but ultimately voted for Toni. It all came down to Kimberly.
"It was a tough choice!" said Kimberly, who voted for Toni in the end, "securing her place in history as the first ever Grand Prize Winner of Pritikin's Recipe Contest!"
But there's no question that both food blog writers felt like winners. Says runner-up Holly, now back home in Arizona: "My time at Pritikin was a completely unique experience. I was impressed by the level of service and nutritional excellence, but even more by the quality of the classes that equip people to overcome their diseases and get healthy."
And we were impressed by our food bloggers' talent for turning quinoa recipes with black beans into such savory pleasures that were also perfectly Pritikin. Food blogs everywhere: Are you listening? Healthy eating can be delicious eating. Our chefs at Pritikin, and now Holly and Toni, have shown us how.
---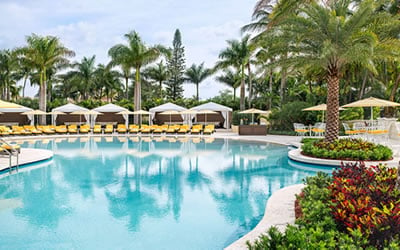 Health Resort
Take life to the next level, and be all that you can be. That's what a vacation at Pritikin is all about. Live better. Look better. Best of all, feel better.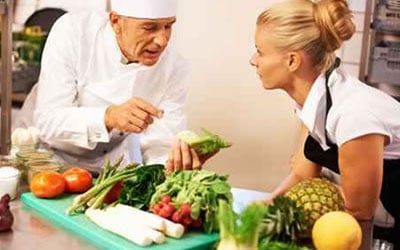 All-Inclusive Program
Since 1975, 100,000+ people have come to Pritikin. We are the longest-running, most scientifically documented health resort in America.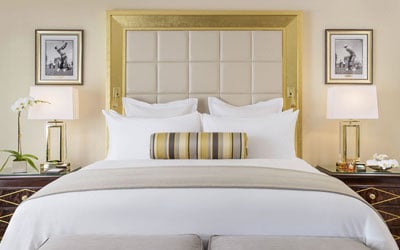 Rooms and Suites
Our newly renovated guest rooms at the health resort are spacious, serene, and amenity-rich. Each has a gorgeous garden view.