Food of the Month: Strawberries
Check out Pritikin's food of the month for June – the strawberry – and all of its benefits and uses.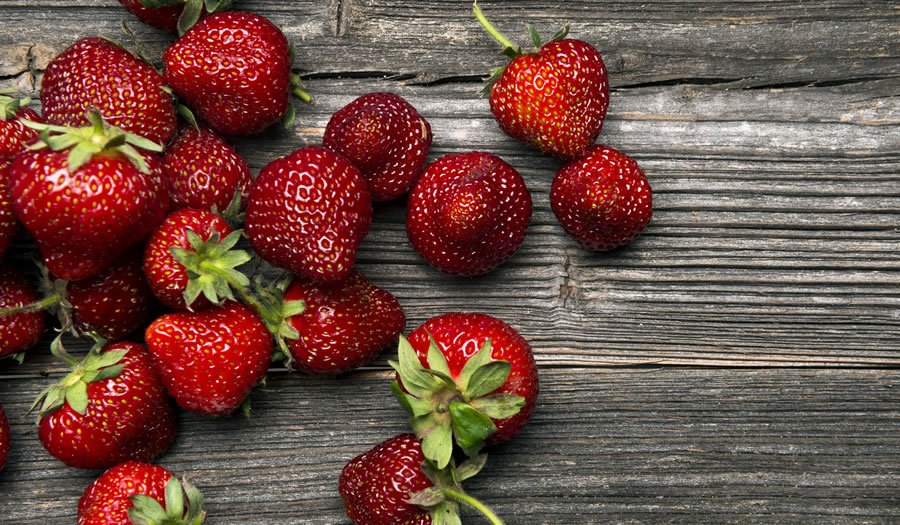 History
Strawberries have a rich history, almost as rich as their sweet and succulent flavor that people have been savoring since the Roman times.There was even a time when these berries were believed to be so lavish that they were saved only for royalty and newlyweds.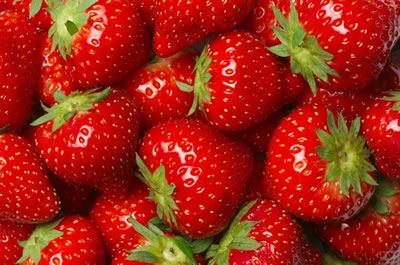 In 1714, a French engineer stationed in South America noticed that the strawberries grown in Chile and Peru were much larger than the ones he had seen in Europe. Bringing back a small plant to grow in his homeland, he ended up with a hybrid of the sweet, plump and juicy strawberry that is grown all over the world today.
Health Benefits of Strawberries
The Pritikin Diet and Eating Plan advises eating four or more servings of natural, whole fruits each day. Strawberries especially are a great fruit choice because of the excellent health benefits they provide. These heart-shaped berries are a great source of vitamin C, reported Eating Well magazine. In fact, you can get 163 percent of your daily dose of vitamin C with 1 cup of sliced strawberries that comes in at just 46 calories – making strawberries a fruit low in calorie density. That 1 cup can also provide 9 percent of your daily value of B vitamin folate and 12 percent of your daily value of fiber. By slowing digestion, it's believed that the fiber along with fructose may aid in regulating blood sugar levels.
"They are one of those fruits that are great to have because of their nutritional value," said Pritikin's Chef Vincenzo Della Polla.
Rich in polyphenols, strawberries can help promote healthy teeth by warding off gum disease and decay. These berries also supply a high dose of other essentials including folic acid, manganese and potassium, reported BBC Good Food.
How to Buy Strawberries
The most cultivated berry in the U.S., strawberries have a very long growing season, running from January all the way through November. Grown in every state throughout the country, the growing season may be slightly shorter or longer depending on the climate of the region. Regardless of region however, the ideal time for purchasing strawberries is during their peak, between the months of April and June, according to About Local Foods. By the first month of summer, it can almost be guaranteed that these berries will be a ripe fire truck-red hue.
"This time of year, strawberries at their best," said Chef Vincenzo. "You'll know because they're brighter in color."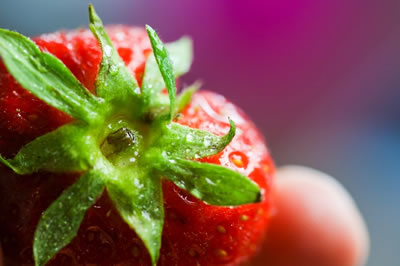 When selecting berries at the local farmer's market or grocery store, BBC Good Food advised choosing ones that appear to be shiny with a dark red hue and a bright green cap. They should be firm and plump. Avoid strawberries with blemishes or any sign of mold. It's important to know that once these fruits have been picked from their vine, they will not grow or ripen any more, so do not buy dull white or yellow ones.
How to Store Strawberries
The Old Farmer's Almanac reports that the seeded red fruits are best when kept unwashed in the refrigerator for three to five days, though they can be frozen for up to three months. To best retain the highest amount of vitamins, this fruit should be stored whole in the refrigerator, noted Eating Well. Slicing or crushing strawberries before freezing them may deplete them of some of these nutrients. When ready to eat, they should be washed gently and enjoyed at room temperature.
How to Eat Strawberries
Strawberries are one of those fruits that is best enjoyed by hand as soon as it's been picked from the plant. At Pritikin, Chef Vincenzo enhances many of his dishes with these juicy berries. Mainly used in dessert items such as the popular strawberry chocolate mousse, he also uses them in savory dishes.
Healthy Strawberry Recipes from the Pritikin Cooking School
Chocolate Covered Strawberries
Who can resist chocolate covered strawberries? Whip up this healthy version for a quick summertime treat.
Chocolate Covered Strawberries
Who can resist chocolate covered strawberries? Whip up this healthy version for a quick summertime treat.
Get the Recipe
Chilled Strawberry Ginger Soup
Simple and easy to prepare. This chilled "soup" will become your new summer staple.
Get the Recipe
Mixed Berry "Ice Cream"
Craving ice cream but don't want to mess up your weight? This guilt-free all-fruit sorbet is a guest favorite at Pritikin.
Get the Recipe
Strawberry Souffle
No butter, cream, sugar, or anything else that hurts your heart and health. Just a lovely, airy strawberry-sweet dessert
Get the Recipe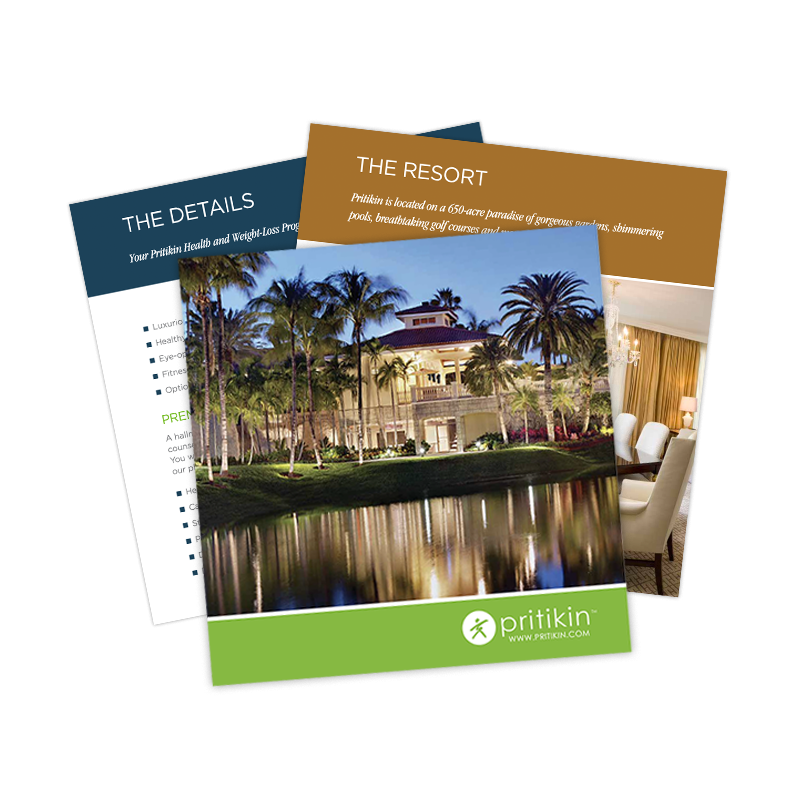 Get All the Details of a Stay at the Pritikin Center in Your Inbox
Wellness Resort
Weight Loss Retreat