Celebrate American Heart Month at Pritikin
This February, celebrate American Heart Month by jump starting your heart healthy lifestyle with an all-inclusive stay at Pritikin Longevity Center.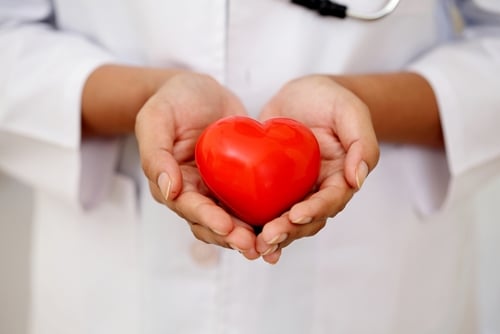 Each year, heart disease claims close to 1 million lives across the country. Encompassing coronary heart disease, stroke and other cardiovascular complications, heart disease is the leading cause of death in both men and women in the U.S., according to the Heart Foundation. American Heart Month, recognized across the nation throughout the month of February, is meant to raise awareness of the disease, honor those who have been lost to cardiovascular disorders and promote prevention.
"Heart disease claims close to 1 million lives each year."
This February, celebrate American Heart Month by jump starting your heart healthy lifestyle with an all-inclusive stay at Pritikin Longevity Center. In addition to the typical package, you'll have the opportunity to attend a bonus lecture on Heart Disease Prevention during your stay, as well as take part in a specially themed Heart + SOUL Food cooking class!
Risk factors of heart disease
Obesity, poor diet, excessive alcohol consumption, physical inactivity, stress and diabetes are lifestyle choices and medical conditions that may put individuals at a higher risk of developing heart disease. Yet there are other common risk factors that may not be as well known. In fact, 49 percent of Americans live with at least one of three main risk factors – high LDL cholesterol, smoking or high blood pressure – and many may not even know it, reported the Centers for Disease Control and Prevention. Even among those who do recognize the warning signs, many are slow to act. 
Living a heart healthy lifestyle
The most effective way to reduce your risk of heart disease is by engaging in a heart healthy lifestyle, according to the American Heart Association. The primary pillars of a heart healthy lifestyle are diet and exercise. Engaging in daily physical activity, maintaining a normal body weight, omitting tobacco, limiting the consumption of alcohol and consuming a nutritious diet that is low in salt, saturated fats and transfats are crucial pieces of heart health. The ability to make these healthy changes is the best tool you have for fighting cardiovascular disease.
For more than 40 years, the heart-health program at Pritikin has gained incredible results by understanding the intrinsic link between an individual's lifestyle and the health of the heart. The Pritikin Program focuses on daily exercise, healthy eating and education for a healthy lifestyle.
1. Daily exercise
One of the most important ways to lower your risk for heart attack and heart disease, and keep your blood pressure and cholesterol normal, is to engage in regular physical activity. According to the CDC, the Surgeon General advises two and a half hours of moderate-intensity exercise each week for adults. This can include jogging, brisk walking, swimming or bicycling.
At Pritikin, the exercise component is a three-pronged approach. The Pritikin Exercise Plan consists of cardiovascular conditioning, strength training and flexibility. Following the plan, you'll engage in the recommended 30 to 90 minutes of cardiovascular conditioning six days per week, or seven days if you have diabetes. Whether you prefer brisk walking, jogging, swimming or cycling, it will be practiced at 60 to 85 percent of your Target Heart Rate Zone. Your Zone is the range in which your heart should be beating to get optimum aerobic conditioning. It is closely monitored by Pritikin's exercise experts during all your aerobic workouts. The most accurate determination of your Zone is with a graded exercise test (GXT), which Pritikin's physicians guide you through at the beginning of your stay.
Strength training – which helps maintain lean body mass – is practiced two to three times per week. You'll be coached by Pritikin's exercise physiologists, who will not only guide you through each aspect of training, but also teach you how to implement cardiovascular conditioning, strength training and flexibility into your daily life back home.
2. Healthy eating
Limiting the amount of transfats, sodium, cholesterol and saturated fats that can lead to heart damage is crucial for a healthy diet. The Pritikin Eating Plan focuses on reducing these, and consuming more natural whole foods such as nonfat dairy products, whole grains, beans, fruits, vegetables, seafood and limited lean meats. During your stay at our weight-loss resort, you won't be counting calories or going hungry. Instead, you'll be consuming quality, tasty food that is naturally high in nutritional value and low in calorie density. You'll attend workshops and cooking classes led by top chefs and nutritionists that teach you how to follow the eating plan during your stay, as well as once you leave.
This February, Executive Chef Anthony Stewart will be hosting the weekly cooking school with a focus on "heart and soul food." Also featured are classes in quick and simple tips for breakfast, lunch, snacks, dinner, and entertaining.
3. Lifestyle education
Combining a healthy diet with daily exercise is the key to success. However, it's also important to understand how to take these healthy habits you've learned at Pritikin, and implement them into your daily life. The lifestyle education program at our health resort focuses on practical real-world training, not only healthy cooking but also healthy restaurant dining and grocery shopping, plus skills needed for avoiding stress and achieving optimal mental and emotional health, and maybe most importantly, key strategies for maintaining your healthy habits when you return home.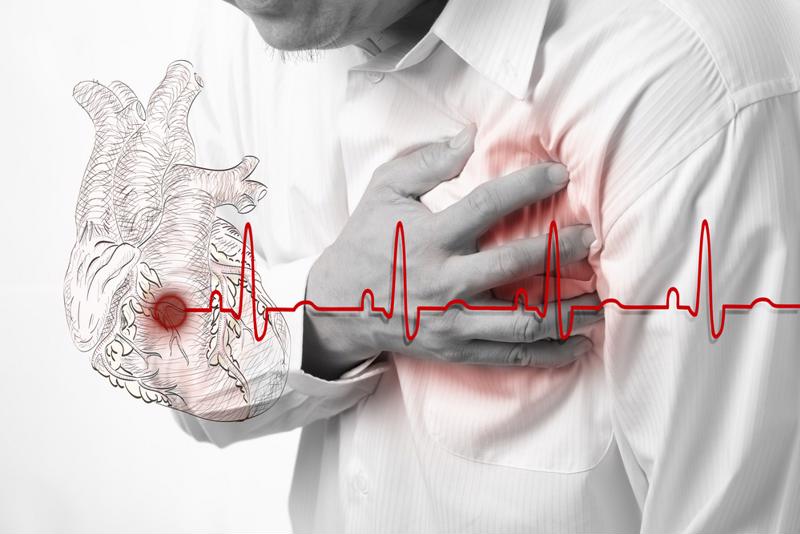 Heart health for you at Pritikin
In addition to the heart healthy lifestyle practiced at Pritikin, there are two more packages available that delve a little deeper. These services will enhance your stay by providing extensive heart health education and services. The Heart Health Package is best for guests who have heart disease, hypertension or high cholesterol. The package includes a number of tests, scans and exams that identify potential plaque formation, measure lean muscle and body fat, evaluate potential hypertension and examine the body's ability to burn calories. It includes personal cardiologist, exercise and nutrition consultations, as well as a private cooking class. You'll also leave with a new heart monitor, making it easier to remain in your target heart rate zone and stay motivated to be active.
If you're a guest looking to prevent future heart disorders, or currently living with heart complications, the Cardiovascular Imaging + Evaluation Package is recommended for you. An initial cardiologist consultation includes a cardiac risk assessment based on the most recent guidelines set by the American Heart Association. A carotid ultrasound will identify any plaque formation on major arteries supplying blood to the brain, the echocardiogram will examine functions of your heart and heart valves and an intimal-medial thickness test will measure the wall of the carotid arteries. This may be used for the early detection of plaque build-up, or atherosclerosis, throughout your body's arterial circulation, including the coronary arteries of the heart.
Wellness Resort
Weight Loss Retreat