Living well: Learning from other cultures
Incorporating moderation into lifestyle habits, weaving mindfulness into everyday life and acknowledging the importance of work-life balance can lead to not only living well, but living better.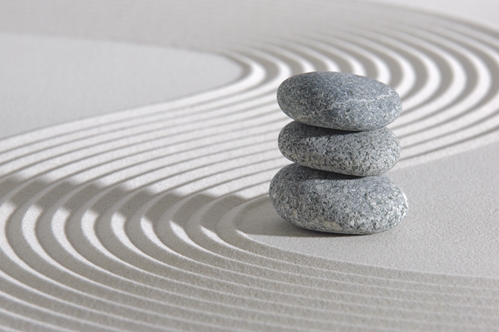 If the 42 countries that rank above the U.S. in health and wellness are actually leading healthier lives, what are they doing differently? And what can we learn from other cultures about living well? Incorporating moderation lifestyle habits, weaving mindfulness into everyday life and acknowledging the importance of work-life balance can lead to not only living well, but living better.
Mindfulness and meditation
Between the constant push to grow, advance and improve, and the constantly-plugged-in world of the 21st century, our culture has eroded almost every notion of undisturbed peace and quiet. We've become habituated to the fast-paced lifestyle and constantly being turned on.
With origins in India, the ancient practice of meditative yoga is derived from both Hinduism and Buddhism cultures. At Pritikin, through yoga classes and a curriculum focused on integrating one's physical and emotional well-being, Senior Mind Body Specialist Instructor and Consultant Liza Pitsirilos teaches guests the importance of being present. Introducing them to an awareness for their feelings, moods and current state, Pitsirilos guides guests to look at the way in which they're showing up in their everyday lives. And with thoughtful contemplation, guests learn how to relate to themselves and interact with other people in a more meaningful way.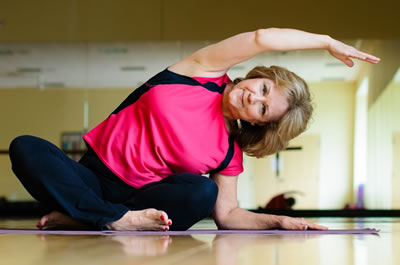 "These are skill sets that we're teaching in the classes and empowering our guests to utilize outside of the four walls," Pitsirilos said in an interview. "And to ultimately live with a greater sense of presence."
Many guests arrive at Pritikin with many things on their mind. They're likely thinking of emails piling up at work, obligations waiting for them when they return and the persistent over-committed life they lead. Yet learning to back away from these things when necessary and to be mindful each and every day is key for reaching optimal well-being.
"To step in the direction of mindfulness is to use the breath as an anchor for your attention," Pitsirilos said. "The breath will create a space for you to be the witness of those thoughts."
"Use the breath as an anchor for your attention."
Stepping into a place of awareness begins with those first few moments, according to Pitsirilos. Taking a few breaths to reset the nervous system allows you to really unearth those feelings and understand your emotions, instead of acting impulsively. She noted that once you've found yourself stepping back and taking that deep breath – even just once a day – praise yourself, because that is the beginning of the shift. It's the beginning of living in a more mindful and present way.
"This isn't just a one-time experience in a class," Pitsirilos said. "This is a lifestyle."
Work-life balance
When it comes to the balancing act of work and play, the Europeans have got it figured out. And in terms of the best work-life balance as it relates to overall well-being, Switzerland may just take the cake. Not only does this idyllic Swiss nation rank No. 1 overall on The Human Capital Report for harnessing the power of its people, it also ranks No. 1 for workforce and employment and No. 1 for health and wellness.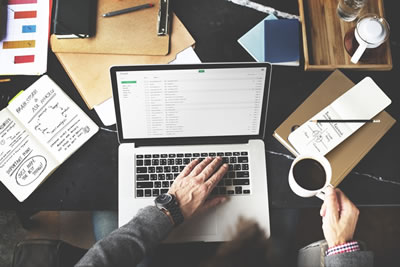 Additionally, the United Nation's World Happiness Report 2015 analyzing 158 countries, ranked the Swiss nation as the highest, according to the Wall Street Journal article "Why Switzerland So Often Tops Quality-of-Life Surveys." The U.S. came in at No. 15. So how does Switzerland master that optimal work-life balance?
In the WSJ article, Chantal Panozzo reported that the Swiss enjoy flexible working hours, generous leave time and an acceptance of part-time work. Even among higher levels, 20 percent of managers work part-time. Standard maternity leave is at least 14 weeks and a daily lunch break that is lengthy and leisurely is the norm.
"It's hard not to love a country where the law requires that every employee receive a minimum of four weeks of vacation a year," Panozzo wrote.
Although U.S. employees may not enjoy as many vacation days by law as those cohorts across the pond, it's still feasible to achieve the work-life balance. It's all about finding equality between time spent in business and time for yourself. Proper leisure time to spend with family and friends and enjoy your favorite hobbies and pastimes is important. When work demands begin to overpower and take a toll on your sleep, diet and overall well-being, it's no longer healthy.
For those lucky enough to be a part of the Swiss workforce, getting away for a two or three week stay at Pritikin would be a breeze. And for those who have to labor a bit harder for that vacation time, it makes the all-inclusive, weight-loss retreat and spa getaway at Pritikin Longevity Center all the more worth it.
Wellness Resort
Weight Loss Retreat