The holidays are over, and the New Year is here, along with resolutions to reaffirm your commitment to a Pritikin lifestyle. A journal will help you continue and strengthen your healthy behaviors and attitudes.
This week, sit down with your "journal" (online or paper) and look honestly at the successes and lapses you had during this tempting and busy time of year with your eating plan and exercise program.
For example:
12/24: Went to Christmas Eve party at Janet and David's and had two of her delicious brownies and more wine than I'm allowed for the week! The good news is that I exercised for an hour before the party.
1/1: Went  to my family's house for New Year's Day and stayed on course. I wasn't tempted by the usual suspects!
Your challenge is to look at your journal and determine why you did well in one situation and found another harder to handle. After you've done this, write down your insights, and use them to help you with similar situations in the future.
For example: 
Re: 12/24:  I was exhausted from last minute shopping and gift wrapping, hadn't slept enough, and was starving.  Janet's baking is always great, and I was extra hungry.  I had planned on a glass of wine, but I was so stressed I kept going.  I need to eat before parties and do some relaxation exercises (e.g. meditation CD) when I'm stressed.  BUT I am proud of myself for exercising.  Even though I was so busy, I had scheduled it in my day, and I didn't skip it.  In fact, if I hadn't I would have been even more stressed, and eaten more! 
Re: 1/1:  I was so proud of myself for resisting temptation. (As Oscar Wilde says, "I can resist anything except temptation!!). I know I was able to stay on track because I ate a healthy meal before going to see my family, so I could make conscious choices without hunger causing me to fall off the wagon. I must remember to do this before any social event when I don't know what kind of food will be served.  Bravo for me!.
This week's challenge is an important one to master because we need to learn from both our successes and failures, and implement winning strategies based on our own experiences. 
Please remember to appreciate even small positive changes and the insights you gain along the road to change.
Wishing you a healthy, happy, New Year and continued success in your efforts to improve the quality of your life by living the Pritikin way.
Susan E. Grober, Ph.D.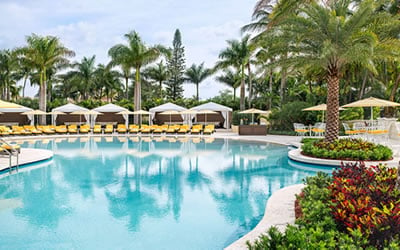 Health Resort
Take life to the next level, and be all that you can be. That's what a vacation at Pritikin is all about. Live better. Look better. Best of all, feel better.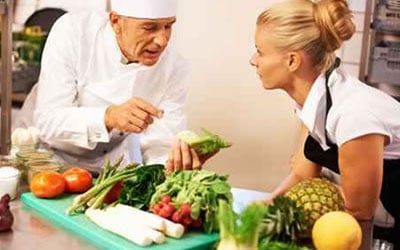 All-Inclusive Program
Since 1975, 100,000+ people have come to Pritikin. We are the longest-running, most scientifically documented health resort in America.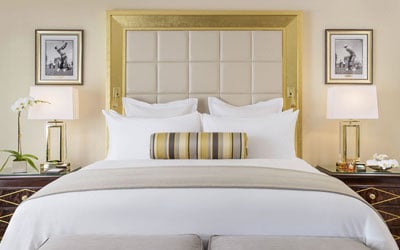 Rooms and Suites
Our newly renovated guest rooms at the health resort are spacious, serene, and amenity-rich. Each has a gorgeous garden view.