Cardio Prescription Package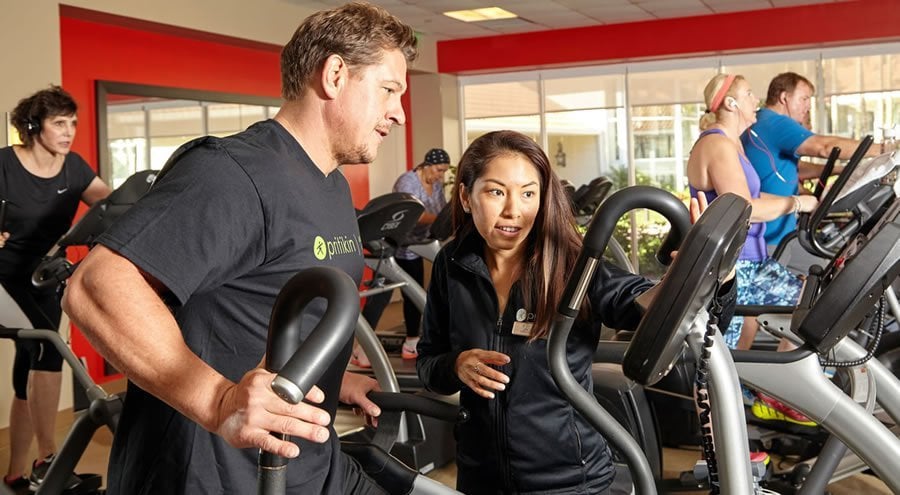 Work with a Pritikin personal trainer to build a customized cardio plan suitable to your specific workout style and goals. Learning the program at Pritikin will set you up to continue on the right track once you return home.
Services include:
Initial Consultation
Cardio Fitness Evaluation
Pritikin Cardio Prescription Program
Follow-Up Consultation
This package is available in addition to your Pritikin Program. In other words, after you make reservations for a one-week stay or longer at Pritikin, you may enhance your stay with this Cardio Prescription Package.
---
The Cardio Prescription Package includes:
Initial Consultation
This 15 minute consultation will give you and your Pritikin Exercise Physiologist the opportunity to discuss your fitness history, commitment and goals for the program.
Cardio Fitness Evaluation
A 45 minute private training session to assess your current aerobic capacity to determine the appropriate training for your Cardio Prescription.
Pritikin Cardio Prescription Program
The Cardio Prescription Program provides you with a personalized cardio plan that provides the frequency, duration, intensity, and type of cardio exercise that is appropriate for your goals. The program includes a detailed guideline on how to adjust and progress the plan at home.
Follow-Up Consultation
A 15 minute consultation to review your Cardio Prescription Program with a Pritikin Exercise Physiologist.


Wellness Resort
Weight Loss Retreat