A Journey from Healthy to Healthier
It's not always about losing lots of weight: Read the story of one guest who took the opportunity to fine-tune her health.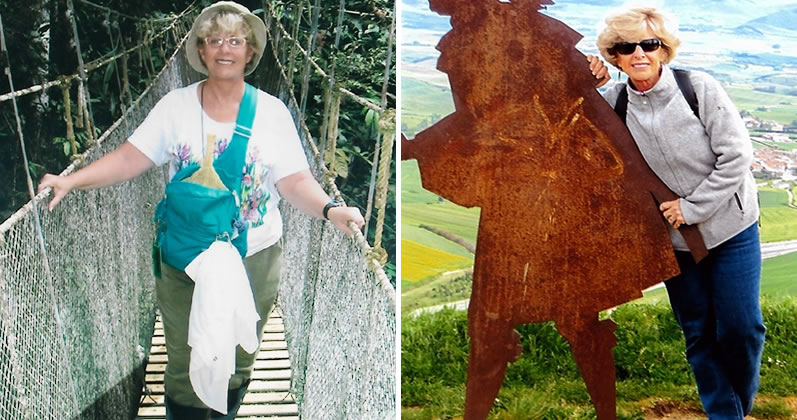 In some cases, individuals come to the Pritikin Longevity Center to fine-tune their health and improve upon the progress they have already made or the lifestyle they currently lead.
Raised on Physical Activity
Raised by two athletic parents who walked daily and played tennis – her mother a badminton champion at that – Cindy Morse has had a lifelong habit of daily physical activity. After her father suffered a heart attack at the young age of 38, the entire family adopted the little-to-no-fat diet he was put on. Cheese, full-fat milk and processed foods were hardly ever a part of her diet. In fact, still to this day Cindy doesn't like anything that's boxed or packaged. From a young age, she considered herself relatively healthy and that continued throughout the years. 
"Exercise has always been a part of my life," said Cindy. "If anything, overeating – or what I would call the occasional treat – would be more of a concern."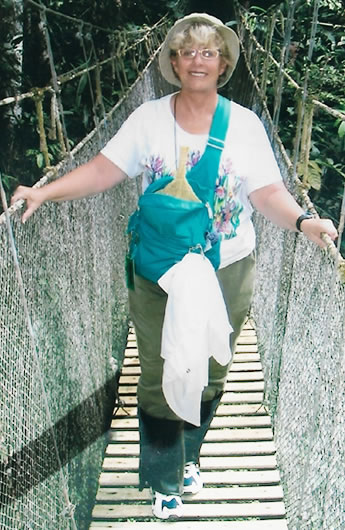 Last year, when Cindy's sister invited her to the spa at Pritikin Longevity Center she jumped right on board. Together, the sisters have a tradition of taking annual spa vacations and now have 15 spa trips under their belt. At first, Cindy was unaware that this getaway would be any different from their others.
Lifelong Education
Once she discovered all that the Pritikin Program entailed, Cindy was still eager for the opportunity. Knowing that exercise alone won't do it and always looking for ways to be healthier, she happily joined her sister in Miami right after Christmas in 2015 for the two-week program. Though she hoped to eat better and develop new habits, the education portion of the program surprised and impressed her.
"I really felt as though I was getting a Master's degree," recalled Cindy. "I just kept learning more and more and becoming more exposed.
Her favorite part of the experience was the education and lectures. Learning about wellness and longevity really brought Cindy to a new level of health. She felt that all the educators and staff members were great and well-versed in the knowledge they were sharing and for her, the takeaways were very beneficial.
"I wasn't there to be on a diet, I was there to learn to take better care of my body," she said. "And to reinforce that exercise alone doesn't necessarily give your inner organs happiness – you have to feed them as well."
The cooking classes were also very helpful for little tips such as using celery – a naturally salty food – instead of adding excess table salt. Learning how to read labels during her stay at Pritikin was another one of the things that Cindy found intriguing and like many guests, she loved the Healthy Grocery Shopping Scavenger Hunt.
An Unexpected Surprise
She did admit that it was a bit shocking at first to be eating food without any salt, oil and sugar, even though Cindy herself has never had much of a craving for salt. Often for her it's more about texture and she's found that adding sunflower seeds to her meals helps to satiate her. However, as mentioned above, she didn't arrive to Pritikin thinking she needed to be on a diet. But lo and behold, since that two-week stay, Cindy has lost between 30 and 35 pounds.
"I think the most interesting thing is that I always thought I was so active and healthy but yet – something has changed," she said. "So I just find … it's been very rewarding. I just felt very fulfilled with everything that I gained from my visit."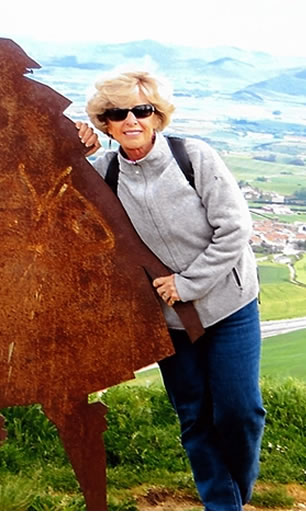 She has found it to be pretty amazing how just cutting out the salt and sugar can result in so many lost pounds. And, it wasn't even difficult for her to do! For her, food has always been about nutrition and fuel – not about the presentation or appearance. As such, it's simple and convenient for Cindy to make quick and healthy meals for herself.
Sticking to Her Plan
A former first grade teacher, Cindy was always active and outdoorsy. Now retired and living in California, the 68-year-old can put in up to as many as 17 hours in the gym each week. Today, her mornings are filled with weight training, abs or total body strengthening classes, generally followed by cardio by way of a dance class. She also practices yoga two to three times per week. Before leaving the gym, Cindy generally takes a swim in the pool and a dip in the hot tub, two things she calls "the icing on the cake for me." 
"It was like getting a Master's degree in health and nutrition."
Since modifying her diet and eating plan following her stay at Pritikin, she hasn't missed a beat with her daily activity.
"I still feel full and energized," said Cindy. "I will add in a little more protein [to my diet] but I'm never hungry in between meals."
If anything, she says she'll have a piece of a fruit before dinner. And while most people enjoy oatmeal in the morning, Cindy has discovered it to be almost like a treat for her after dinner. Using the oatmeal recipe she picked up at Pritikin, she'll sometimes make a small bowl of pure cooked oats with cinnamon and apple.
"That becomes my treat," she said. "It's my dessert!"
All told, a trip to Pritikin to revamp and fine-tune her health was just what Cindy needed.
Wellness Resort
Weight Loss Retreat