6 Ways to Make Taco Tuesday Healthy
With these tips, you can create a nutritious and delicious Taco Tuesday right at home while maintaining your healthy weight loss diet.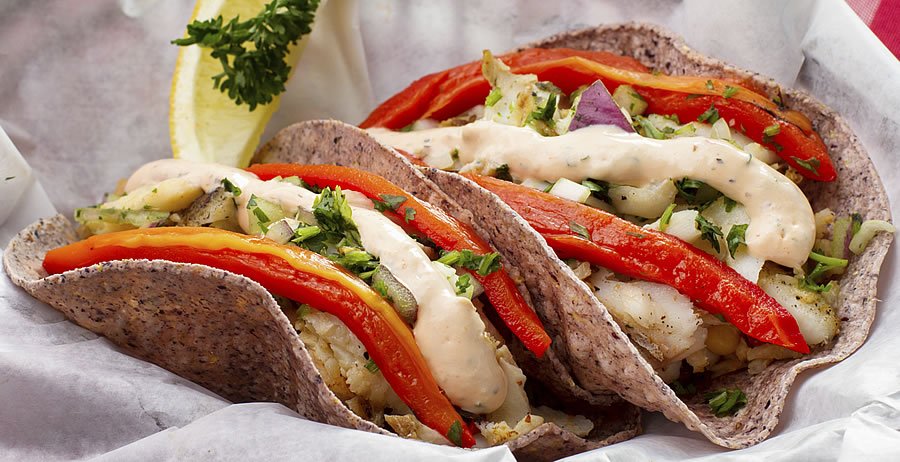 In fact, this Taco Tuesday can be a whole lot tastier while becoming even healthier. By doing the cooking yourself rather than going out, you can maintain your healthy weight loss diet.
Follow these tips for a nutritious and delicious Taco Tuesday right at home:
1. Skip The Chips
According to a study conducted by The New England Journal of Medicine, the largest positive associations with weight gain found in 120,877 people over the course of 20 years came with the consumption of potato chips and French fries. That is not to say that potatoes are a no-go; actually they are recommended by the Pritikin Diet and Eating Plan as being one of the most filling, yet low-calorie foods out there, ounce for ounce. Calorie-dense, greasy, processed chips, however, are not the type of potatoes you want. Likewise, the United States Department of Agriculture reported that tortilla chips are high in calories per gram and are filled with saturated fats and high levels of sodium.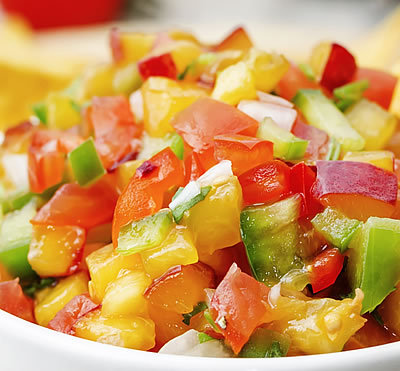 So if your Taco Tuesday must include a chips and salsa course, try substituting those calorie-dense potato or tortilla chips with veggies. One option is to use raw vegetables like celery and peppers. If you want something more similar to chips, our experts at Pritikin recommend these calcium-rich kale chips. Whichever whole food option you choose, it will lower your calorie and sodium intake significantly, while still providing the perfect crunchy appetizer to your Mexican fare.
2. Make Your Own Salsa
Prepared salsa from the grocery store can be laden with extra salt and harmful additives. Making your own salsa is both quick and easy, and allows you to skip the unwanted extras. The even bigger plus: There are countless possibilities of flavor combinations.
For summertime fish tacos, try our Tropical Salsa Recipe, filled with pineapple, mango, papaya and more. If you choose chicken, our Black Bean Salsa is the perfect topping. Or, if you are looking for a more traditional Mexican salsa for dipping, follow the Pritikin Two Tomato Recipe. Making your own salsa rather than picking up a jar from the store allows for variety and personal preference, all while providing a flavor-packed serving of fruits and vegetables!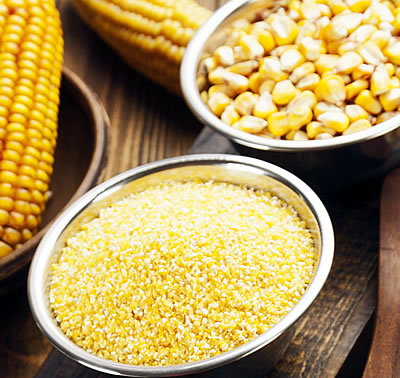 3. Use Whole-Grain or Corn Tortillas
Refined carbohydrates, like flour tortillas, are definitely a caution food, but alternatives are not difficult to find. The Pritikin Diet and Eating Plan encourages five or more daily servings of unrefined complex carbohydrates. So when it comes to Taco Tuesday, look for whole-grain tortillas to make your meal smarter and healthier. However, be aware of the serving size – remember that for bread products, a serving is one ounce. Non-fried corn tortillas are an appropriate alternative, too. Or you can skip the tortillas all together! Tacos are easily, and deliciously, turned into salads. Add in a half cup of black beans to still get your serving of recommended carbohydrates.
Don't like soft shell tacos? Not to worry. Eating Well recommended steaming your corn- or whole-wheat tortillas and then laying them over the bars of your oven rack. Seven to 10 minutes later, you have your own crispy, baked and still Pritikin-approved taco shells. Similarly, you can make a bowl-shaped shell by molding a tortilla over an upside down, oven-safe bowl. The result is a baked tortilla bowl, perfect for taco salad.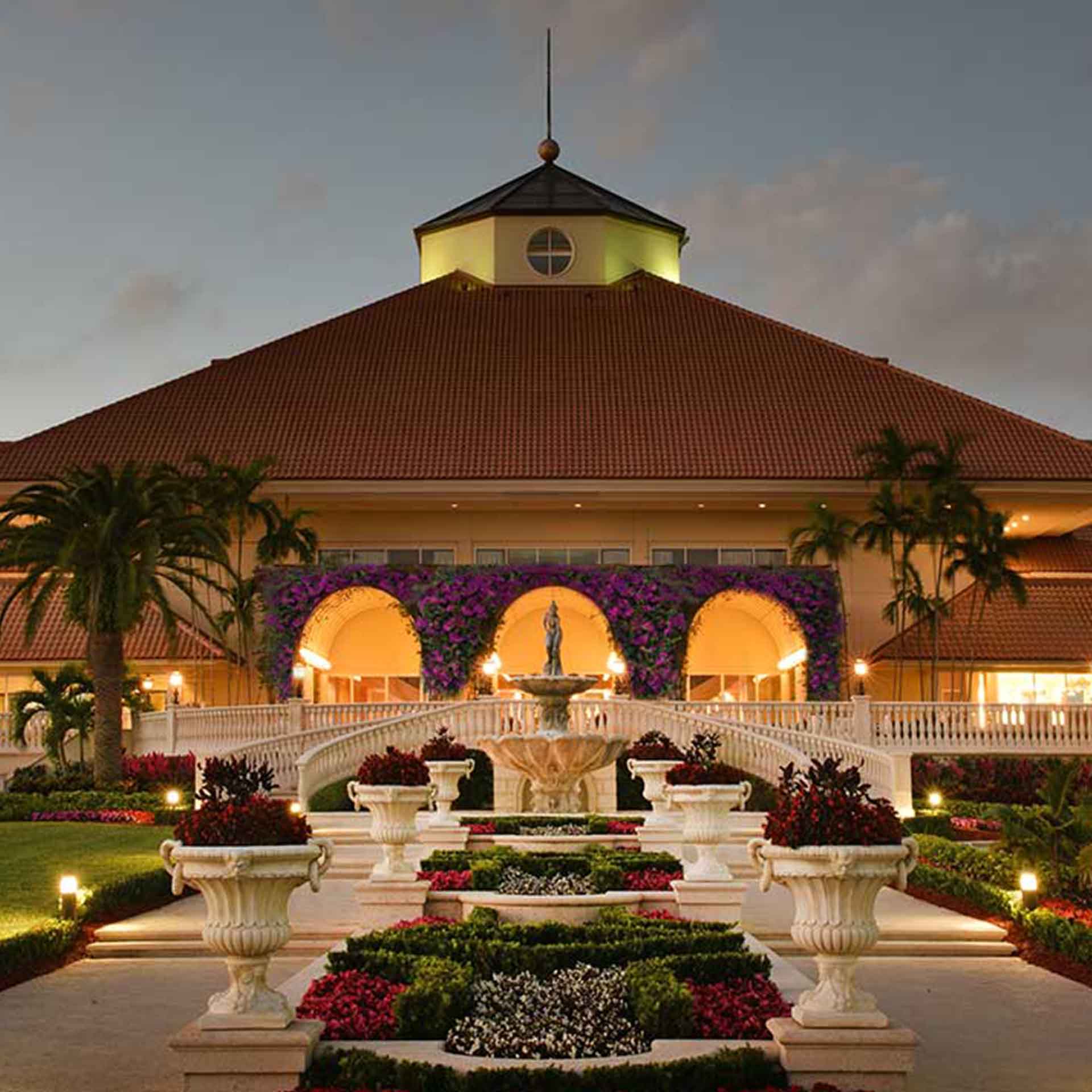 Learn More About Pritikin
4. Choose Chicken or Fish
Skipping the fatty, greasy ground beef or carnitas does not mean skipping the flavor or satisfaction. There are a multitude of other options that fit into the Pritikin Diet and Eating Plan, from chicken and ground turkey to fish and shrimp. These lean sources of protein, cooked with a mixture of herbs and topped with different varieties, can give you the taco you crave without the harm of calorie-dense red meat.
"Skipping the fatty, greasy ground beef or carnitas does not mean skipping the flavor or satisfaction."
"If you know how to combine food that tastes good, it will satisfy your taste buds," said Pritikin's Chef Anthony. "Healthy food may take some getting used to, but over time your taste buds will react favorably."
Another option for a low cholesterol diet is to go with a vegetarian taco. Pinto or black beans can provide the necessary protein, sautéed vegetables like peppers, onions, zucchini, and tomatoes can offer the desired flavor, and fresh, leafy, tasty herbs like cilantro can put your tacos over the top.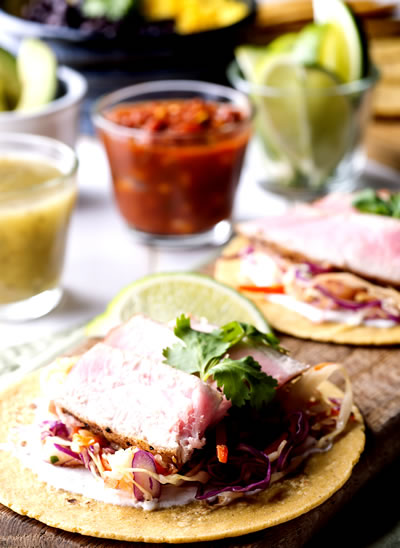 5. No Store-Bought Seasoning
As mentioned, herbs are the way to go when seasoning your chosen protein. According to the USDA, a 2 teaspoon serving of prepackaged dry taco seasoning, estimated to make two tacos, contains 411 milligrams of sodium. Long story short, stay away from your typical grocery store taco mix and experiment with different combinations at home instead.
"Lemon or lime and garlic, either fresh or powdered, should be your go-to option for spices," said Chef Anthony. With the right herbs and spices, you can create a taco seasoning that is just as flavorful and far better for your health.
6. Be Wise About Your Toppings and Sides
"Load up on filling, but low-calorie vegetables, the ultimate toppings for tacos."
Living by a healthy diet plan does not mean missing out on the delicious sides and toppings of a Taco Tuesday. You just have to do it right. Instead of sodium-rich boxed Mexican rice, choose plain brown rice and spice it up with some chopped jalapenos, smoked paprika and fresh cilantro. If you want to go all out, try this Pritikin Cajun-style red beans and rice recipe, loaded with onions, bell peppers, celery and garlic – a perfect match for tacos. Rather than calorie-dense guacamole, try the same recipe you usually use – lemon juice, garlic, onion and tomatoes – with blended broccoli stems or edamame beans for a similar, but healthier, concoction. Add non-fat cottage cheese as an alternative to shredded cheese. If you need some sour cream, make sure to get non-fat. And feel free to load up on filling but low-calorie vegetables, the ultimate toppings for tacos.
Remember these tips and reminders this coming Tuesday. Create a healthy grocery list, experiment with different combinations, cook up a nutritious and festive meal and indulge – Pritikin style.


Wellness Resort
Weight Loss Retreat
Health Spa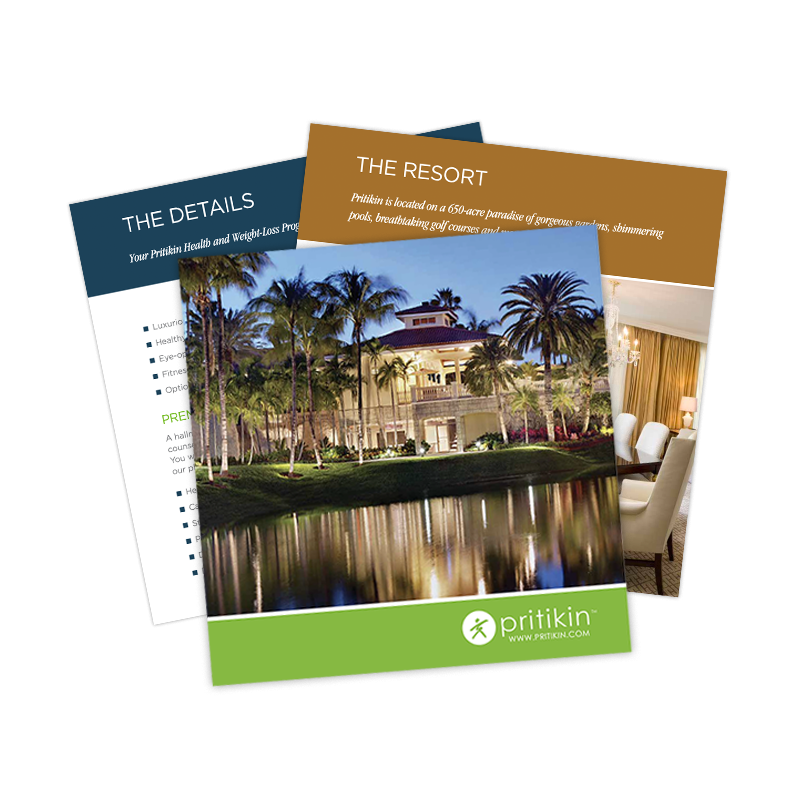 Get All the Details of a Stay at the Pritikin Center in Your Inbox