3 reasons your next getaway should be a health retreat
If you didn't already know that a health retreat could give you even more than traditional travel, here are three more reasons to make your next gateway a wellness vacation.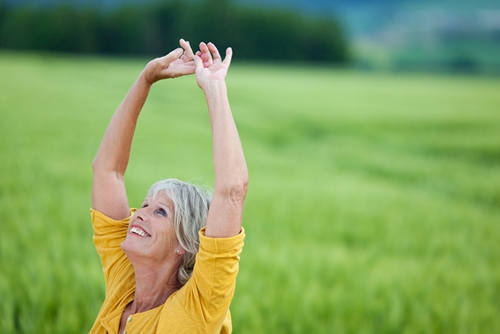 What if you had inside knowledge that a health retreat at an all-inclusive resort like the Pritikin Longevity Center would provide you with even more than a traditional vacation could? 
Although you certainly don't need any coaxing to sign up for an all-inclusive Caribbean cruise or week-long getaway to a tropical island, consider this: Instead of over-eating and consuming one too many Mai Tais, you could indulge in award-winning healthy cuisine that will actually make you feel good! You could relax and rejuvenate without feeling guilty, knowing that you've already logged your physical activity for the day.
And while the thought of a crowded cruise ship and crazy nightlife may appeal to some, it's likely hard to resist an opportunity to relish in the Miami sun at Pritikin's tranquil oasis, sprawling over lush gardens and impressive golf courses. In case you're still not convinced, here are three reasons your next getaway should be a health retreat.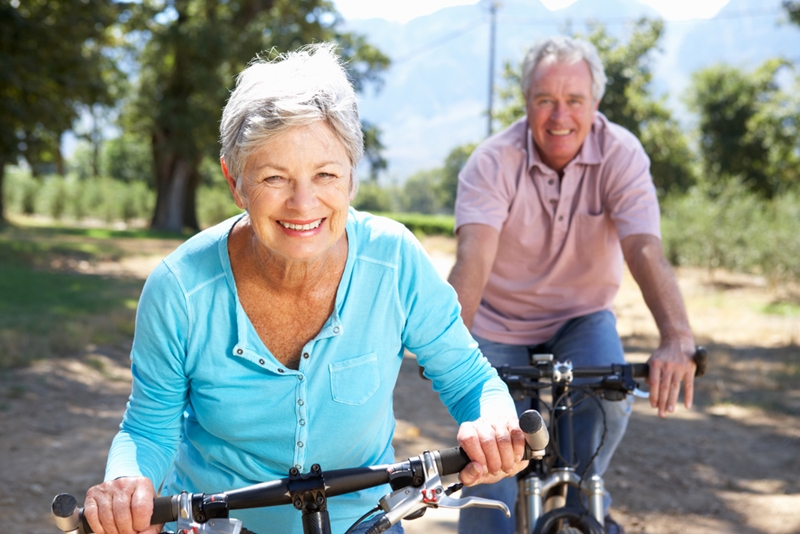 1. Treat yourself and your body
A vacation is meant to be a time to recharge and refresh. For many, traditional travel means staying out late with friends, rushing from one event to another and cramming too much into too few days. Unfortunately, this leaves you feeling happy, but drained. If you want to return home after your well-deserved vacation time feeling blissful, energized and ready to take on the world, booking a health retreat is the way to go.
At Pritikin, you'll treat both your mind and your body to a complete health and lifestyle makeover. As you relish in state-of-the-art dining and accommodations, you'll simultaneously be healing your body naturally. Engaging in daily physical activity recommended individually for you as part of the Pritikin Exercise Plan and consuming healthy and natural whole foods that are deliciously prepared by Pritikin chefs, your body will thank you. In fact, results have shown that a majority of guests show dramatic reduction in medications needed for conditions including diabetes, high blood pressure and high cholesterol levels. And what's more, a significant number of guests no longer needed to rely on their medications at all.
2. Adopt healthy lifestyle habits for life
The wealth of knowledge and experience learned at Pritikin goes far beyond the one- or two-week program. After just a few weeks at the health retreat, guests are equipped with the the tools and resources for cultivating these same healthy lifestyle changes in their daily lives. Moreover, they leave feeling motivated and driven to adopt these habits back home. As Body and Soul Health News attested, adopting healthy eating, exercising and mindfulness practices begins with a little bit of inspiration.
"A week of being active every day, trying new things and being guided by experts, without work and family stress, may be just the kick-start you need. What starts as inspiration can quickly lead to a lifelong habit," wrote Damien Kelly.
"Pritikin's educated health experts teach, guide and inspire guests."
At Pritikin, you're granted an entire team of educated health experts, committed to helping you make the necessary changes to your health. The eight board-certified, in-house physicians, expert fitness instructors, credentialed psychologists, veteran nutritionists and renowned chefs are consistently there to support, guide and encourage guests to reach their goals. Between the latest scientific recommendations and most advanced medical technology and the passion and dedication of the Pritikin staff, guests feel inspired each and every day to not only reach their goals, but to surpass them.
3. Practice wellness
While many people may believe themselves capable of "unplugging" and truly taking the time to stop, breath and just be in the moment, it may not be so easy. In fact, according to a recent Huffington Post article, well-being is a skill. The editorial written by Richard Davidson, Ph.D., concludes that, similar to any skill, it is only with practice that one will become better at improving his or her well-being.
At Pritikin, you'll gain that practice. Senior Mind Body Specialist Instructor and Consultant Liza Pitsirilos guides guests to wellness by helping them gain awareness for their current state. Through yoga classes, meditation and a curriculum that intertwines the physical body with overall well-being, guests learn to become more mindful. Ultimately, they return home with a greater sense of understanding of the world around them.
"I see the most change when guests stay more than a week," said Pistirilos. "It's like they are emerging from the chrysalis after shedding the layers of themselves that are no longer serving them, and living more fully in their body, mind and spirit."
Wellness Resort
Weight Loss Retreat