She returned to Pritikin's Miami location in the spring of 2014 ready to take on the challenge of working toward better health. It was during this visit that she first met Pritikin's Director of Nutrition, Kimberly Gomer, MS, RD, LDN who immediately became a mentor to her. Since then, she has lost more than 100 pounds and continues to return each year in late winter or early spring."I just woke up one day and I said, 'I need to do this,'" Horowitz recalled. "I just knew."
"She was somebody who came in highly motivated, very much at a place where she was ready to make a change,"  Gomer said. "We have the tools but we need to match it with guests who are motivated and she was very motivated and willing to try something different."
Becoming a Mentor
For Horowitz, the lifestyle changes did not come as difficult. Once she learned the reasoning behind it all, the program was easy to follow. She loves the nutrition classes, enjoys each of the meals and thinks Chef Anthony is just great. And she credits a lot of it to the support from her family back home; they understand why she does what she does and they can see the results. Joking that she's no longer allowed to participate in some of the Pritikin Program excursions, such as the grocery store challenge, because she already knows the answers, Horowitz spoke of her close relation with many of the staff members. In fact, it didn't take long for Horowitz to be well versed enough in the Pritikin lifestyle that she was offering tips, guidance and support to other guests.
"Not only did she embrace the program but she became a mentor to other guests," Gomer said. "She's been highly successful."
According to Gomer, Horowitz readily shares her own bouts of trial and error with new guests and is very open in talking about her success. And Horowitz isn't afraid to tell guests exactly how it is. At Pritikin she calls it the "community table," an open place where she will offer any feedback or advice and answer any question that she's asked.
"That's just how I am," she said.
Taking Advantage of the On-Track Program
Upon arriving at Pritikin, guests undergo a comprehensive hour-long history medical review and physical with a physician. This consultation includes a medication and blood pressure review, dietary analysis and a customized plan for weight-loss to follow. Throughout the duration of their stay, guests will continue to receive one-on-one sessions with physicians to monitor and track progress, changes and fitness levels. All told, an individual on the Pritikin path to better health will have up to 75 minutes of private consulting with one of the eight in-house, board-certified physicians.
And when they leave, guests are equipped with the tools, knowledge and exercise prescription to implement this healthy lifestyle back home. Horowitz herself took full advantage of these services, partook in the classes and even continues to order her favorite Pritikin meals at home. Originally, Horowitz was losing weight in 5 and 10 pound intervals, for every 30 pounds that she lost. Yet where the weight fell off fast initially, she admits that it's getting more difficult now. And that's where Pritikin's On-Track Program comes into play.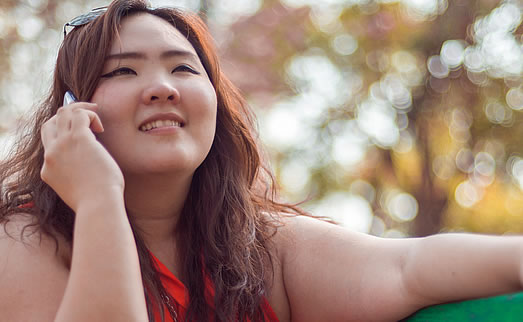 Pritikin On Track Program with Kimberly Gomer
Most guests see profound changes at the Pritikin Center, but find their greatest success after returning home. Guarantee your success with Pritikin On Track
"It's getting harder now, and the weight's coming off slower," she said. "I'm making certain changes and every two-three weeks I chat with Kimberly, which helps me stay on track."
This follow-up program is offered to guests as they are preparing to leave and re-enter the "real world." Offering support, accountability and guidance, the On-Track program consists of six phone calls with a consultant over a period of time. These calls act as a tool and resource for finding answers to questions about various day-to-day hurdles. They also act as a reminder for guests to continue on the path toward optimal health, even when the going gets tough.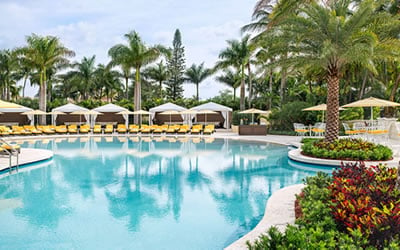 Health Resort
Take life to the next level, and be all that you can be. That's what a vacation at Pritikin is all about. Live better. Look better. Best of all, feel better.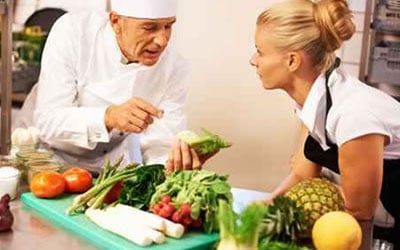 All-Inclusive Program
Since 1975, 100,000+ people have come to Pritikin. We are the longest-running, most scientifically documented health resort in America.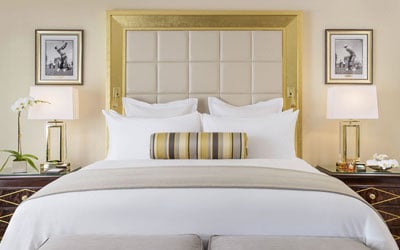 Rooms and Suites
Our newly renovated guest rooms at the health resort are spacious, serene, and amenity-rich. Each has a gorgeous garden view.