Zumba Fitness | Zumba For Beginners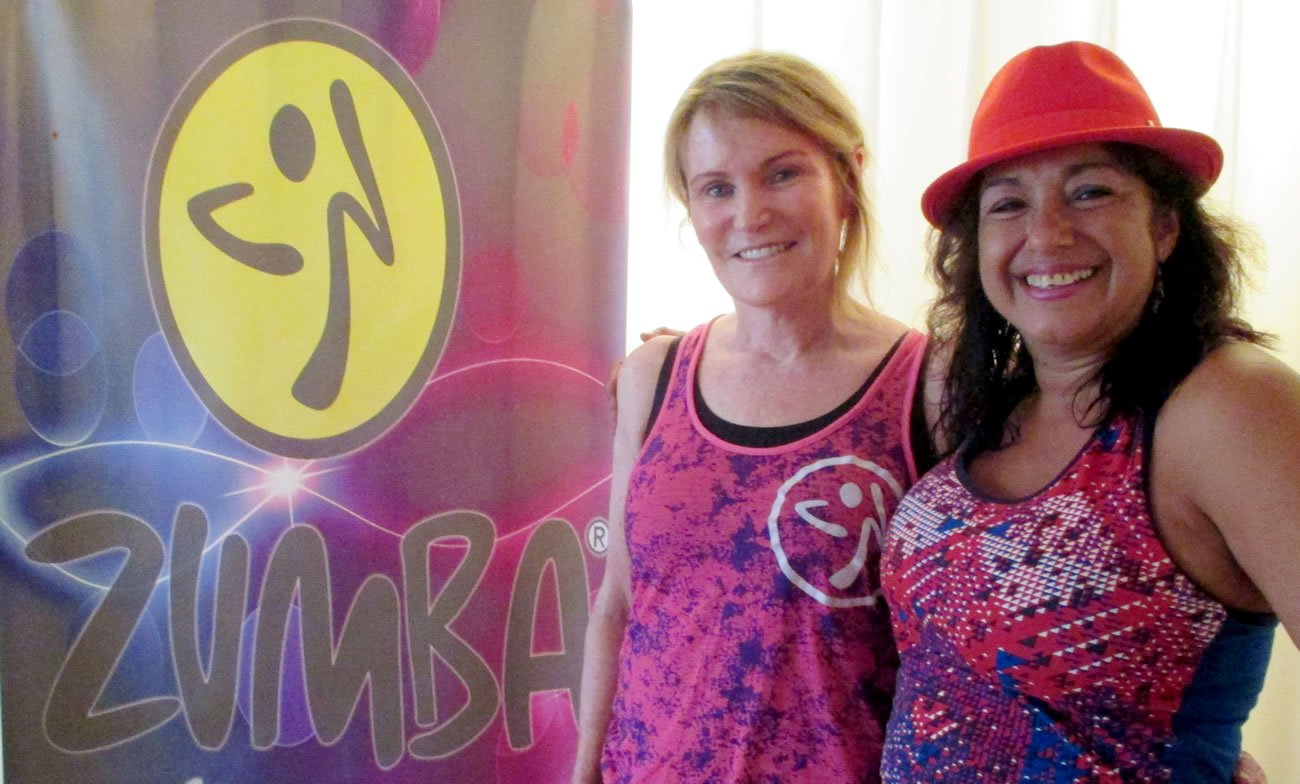 On Zumba For Beginners…
Many of my students have little or absolutely no experience with Zumba. And I love it! I have the privilege of introducing them to a world where the words "fun" and "working out" can be used in the same sentence!
In my Zumba fitness classes at Pritikin, my students feel very comfortable with expressing all sides of their personality. From ages 18 to 98, they let loose! It is incredible to see how positively people respond to Zumba, and how eager they are to incorporate it into their everyday lives when they return home.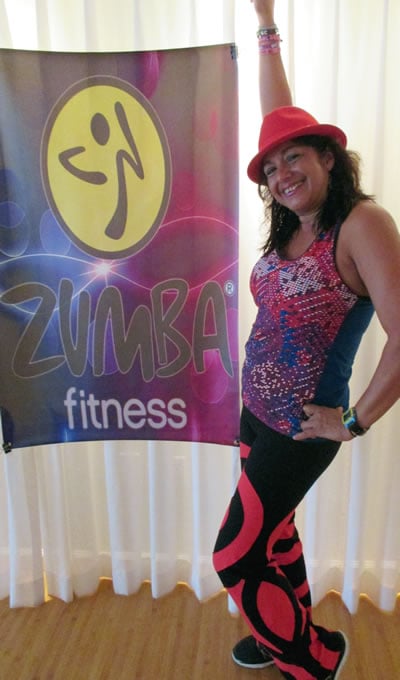 On Helping Those Who Are Having Trouble Keeping Up…
At the beginning of class, I make sure everyone feels relaxed and included. I welcome and thank them for joining me, and I give a brief description of what they'll be doing. Then I share my own past struggles with keeping up, including the time I was dancing to the right while the rest of the class followed the instructor and the music to the left. Yikes!
Especially in Zumba for beginners, I always encourage them not to give up, and that no matter what, they keep moving. That's what's most important.
Throughout class, if I see anyone having difficulty with a certain step, I'm by their side to help them, but without making it obvious or pointing out their difficulties to everyone else.
I like to float around the room and take time to dance with each and every person. This creates a really nice rapport. Everyone feels happy to participate.
Also, whenever I have knowledge of birthdays, I incorporate birthday songs. In a free-style dancing circle, we surround the birthday person, singing and cheering. Once again, it's all about joy and movement, not perfect movement.
On Songs For Zumba Fitness…
To energize a Zumba fitness class, the playlist is really important. I focus on what my students like, but I also include some amazing oldies and remixes that put an energetic boost into those last minutes of class.

The famous Colombian singer/songwriter Carlos Vives said it best: "There are songs, tones, and sounds that cure the soul. We need to use the music for that purpose."
My top 5 songs for "curing the soul" and revving up class, especially Zumba for beginners, are:
Let's Get Loud by Jennifer Lopez
Cupid Shuffle by Cupid
Don Juan by Chino and Nacho
La Bamba/Mambo No. 5 Remix
Vida Loca (for cool down) by Francisco Cespedes
On Motivation…
It's hard to stay sluggish or tired in my class. I have a very upbeat approach. I'm constantly singing and yelling ZUMBA!!!  My energy is contagious and helps wake people up and get them moving. I also like to cheer: "Guys, this is Zumba. Yoga class is over!! Let's move!! ZUMBA!!!"
On Favorite Memories…
I have many favorite memories of teaching Zumba fitness classes at Pritikin, but one of my fondest is of an 85-year-old male guest who called me after he returned home and said, "Maria, I just want you to know that I lost 14 more pounds since I left Pritikin. I am now eating my veggies, and I CANNOT stop dancing!!! Thank you! I'VE GOT A NEW LIFE!!!"
Knowing that I helped one person change his life in a positive way makes all the difference in the world to me.
Wellness Resort
Weight Loss Retreat