Day Five | Eat Less Meat & Lower Cholesterol
Eat less meat, and your heart will be so happy! Find delicious alternatives in the Pritikin Program's 14-Day Sample Meal Plan For Health and Weight Loss.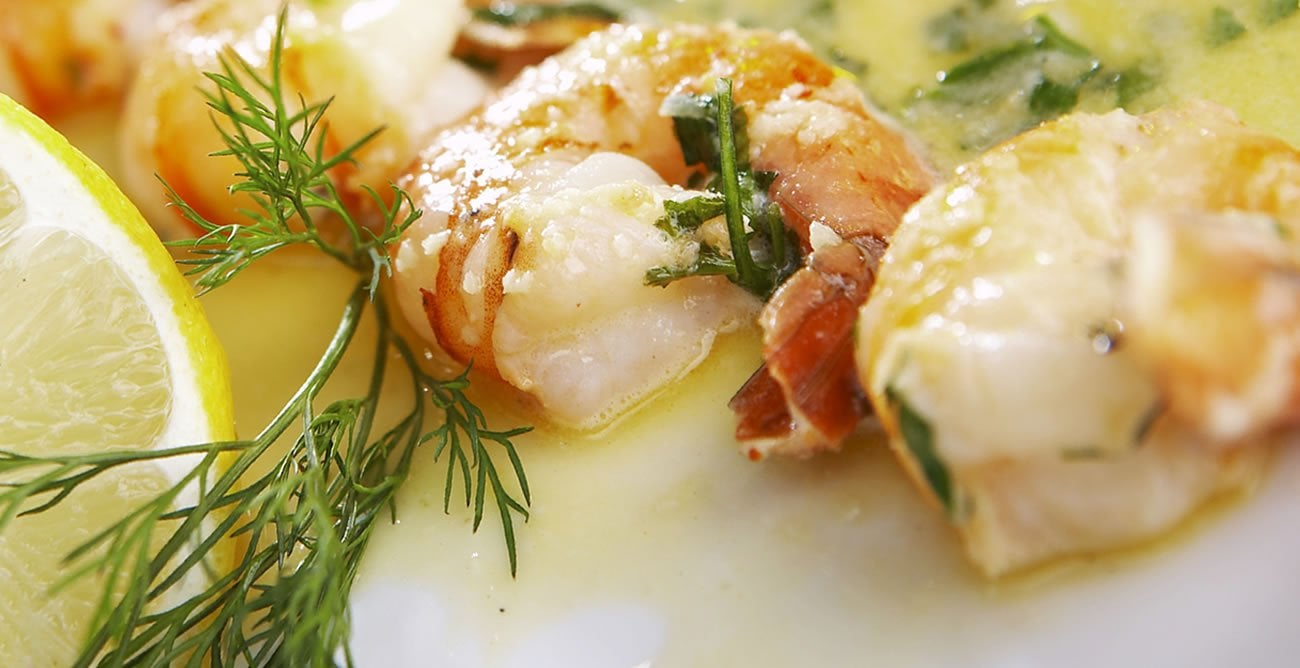 Breakfast
[sociallocker id="16433″]
Cook in the microwave: ½ cup whole-grain oats and 1 cup water. Top with nonfat milk or soymilk, and fruit, such as sliced blueberries and sliced bananas.
1 cup tea or coffee with, if you desire, a little nonfat milk or soymilk and 1 packet of sugar substitute (a good choice is Splenda)
Midmorning Snack
Carrot and celery sticks with ½ cup red bean dip. To make dip, combine a can of no-salt-added red beans with ½ cup nonfat plain yogurt, finely diced fresh jalapeno pepper to taste, and ½ tablespoon of freshly chopped Italian parsley. Refrigerate the dip you don't eat for future veggie snacks.
Lunch
2 to 3 cups of mixed baby romaine lettuce topped with 2 to 3 tablespoons of shrimp-cocktail-style dressing. Blend 1 to 2 teaspoons of horseradish with 2 to 3 tablespoons of no-salt-added ketchup, such as Westbrae brand or Heintz Ketchup, No-Salt-Added.
Baked potato topped with Cream of Crab & Mushroom Soup. Thaw 1 cup of the Cream of Crab & Mushroom Soup you made on Day 2 and have stored in your freezer. Pour over cooked baked potato and chop up into creamy, bite-sized pieces.
1 cup melon
Midafternoon Snack
1 cup nonfat plain or no-sugar-added yogurt
1 pear
Dinner – Eat Less Meat.  Feast On Fish.
2 to 3 cups of mixed baby salad greens and ½ cup of thinly sliced English cucumber and roasted red pepper strips, with 1 to 1½ tablespoons of Dijon mustard, 1 to 1½ tablespoons balsamic vinegar, and 1½ teaspoon of canola oil. You're getting a lot of vegetables on the Pritikin Program because there's no better food for helping you lose weight. That's because veggies pack very few calories per bite, which means you can eat a lot of them, curbing your hunger, but never go overboard on calories. One whole pound of vegetables adds up to just 65 to 195 calories. By contrast, one pound of fat-free (but very fattening) dry processed food like breads, dried fruit, and baked potato chips tallies up 1,200 to 1,800 calories per pound!
1 to 2 cups of homemade white bean soup. Combine canned white beans, any vegetables you already have in the fridge, no-salt-added vegetable stock, and chopped fresh Italian parsley. Season with no-salt-added Italian blend seasonings and 1 tablespoon of low-sodium soy sauce. Bring to a boil and simmer for about 15 minutes.
1 to 2 cups steamed kale. Chop one bunch of kale leaves into strips. Heat ½ cup water in a large pot or skillet. Add 2 to 3 minced garlic cloves and crushed red pepper flakes, to taste. Cook 30 seconds, then add the greens, toss to coat, cover, and cook over medium-low heat for 3 to 5 minutes. Add water, if necessary, to keep the greens from sticking. When dining out, ask your server to double or triple your order of vegetables.
Dessert
3/4 cup frozen strawberry nonfat yogurt
[/sociallocker]
Wellness Resort
Weight Loss Retreat