Special Guests & Events
Don't miss out on the exciting events and lectures at Pritikin Longevity Center this year.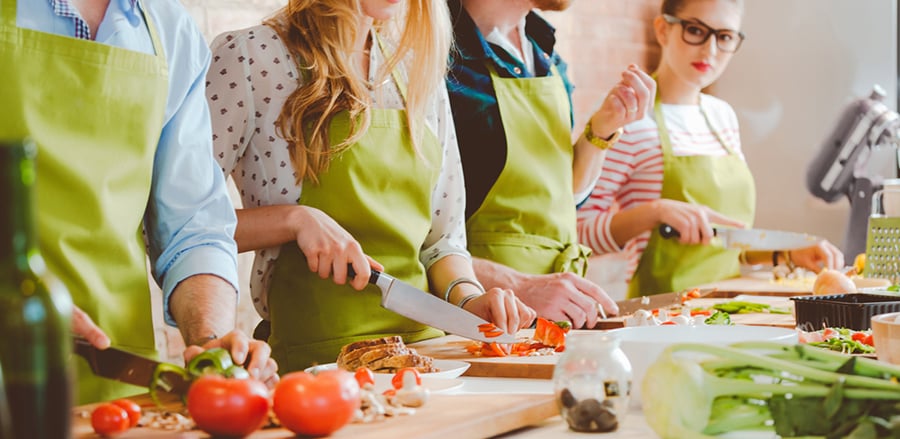 Discover the compelling experts and industry leaders joining us in 2017 and mark your calendars with the one – or several – events that catch your eye:
September 10 to 24, 2017
Become a Master Chef
This September, get ready for the premier gourmet and healthy cooking class led by our Executive Chef Anthony Stewart and his team. Not only will you learn how to get creative in the kitchen with spices, zests and citruses, you'll get to experiment with making some of Pritikin Cooking School's most delicious recipes without any fats, oils or salts!
This "Cooking Like a Pro" class runs from Sept. 10 through the 24.
November, 2017
Educate Yourself on Diabetes
Enjoy a stay at Pritikin this November in honor of National Diabetes Month by booking a one- or two-week program at Pritikin. During your stay you'll learn how to manage and control healthy blood sugar levels during a weekly "Diabetic Food Taboos" lecture.
You'll also have the opportunity to indulge in a weekly diabetic-focused cooking class with our expert chefs.
Various Dates in 2017
Get a Taste of Pritikin
All year long, we'll be offering a variety of our featured Taste of Pritikin weekends to give you the chance to explore our life-changing approach to healthy living. These weekends include fitness and cooking classes, lectures from special guests as well as our own experts, health and nutrition consultations and more. It's the perfect opportunity to get a glimpse of all we have to offer – in just three days.
TOP dates include:
May 18-21
June 1-4
August 3-6
October 5-8
November 30-December 3
Includes accommodations, meals, eye-opening lectures, fitness classes, and more.
Stay tuned for even more updates and excitement as Pritikin experts gear up to make some exciting changes to core scheduling!