4 Ways To Stay Active This Winter
With these four ways to stay active in the winter, there's no excuse for missing a healthy day of physical activity.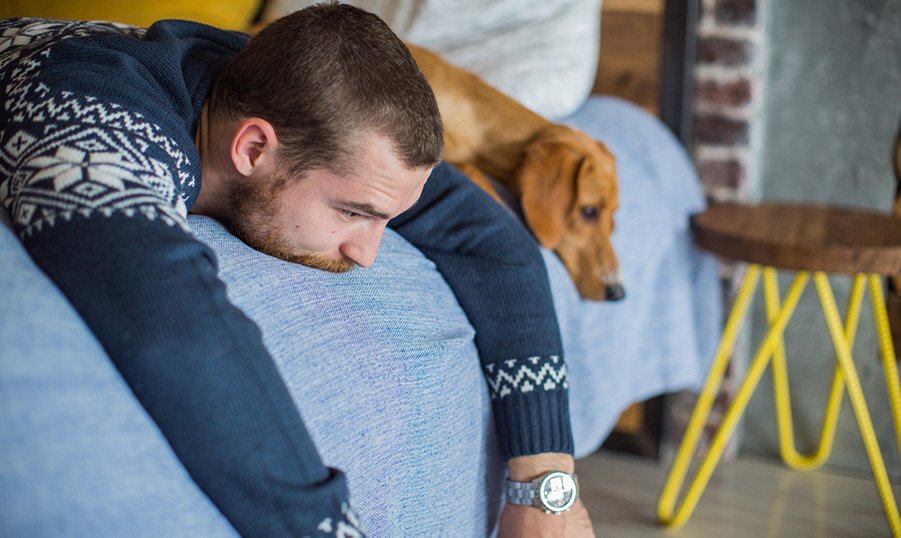 After the first frost, suddenly the thought of relaxing indoors by the fireplace sounds a lot more enticing. Cold temperatures can be a good excuse to avoid exercising outdoors and it's easy to chalk up a missed trip to the gym to the poor weather conditions. However, maintaining your physical activity or exercise routine is critical to your overall health no matter what time of year it is.
According to the American Osteopathic Association, those who continue to stay active and exercise can reduce their risk of chronic conditions such as heart disease, diabetes and high blood pressure. Therefore, the importance of regular physical activity and the benefits that it has are too valuable to be stopped just because the winter weather isn't as encouraging as the more mild days of spring. With these four ways to stay active in the winter, there's no excuse for missing a healthy day of physical activity.
Even in tropical Miami, guests at the Pritikin Center enjoy fitness classes in the heated indoor pool.
#1 |

Join an Indoor Pool

The change of seasons offers a great opportunity to mix up your traditional fitness regimen. Instead of just sticking to the treadmill this winter, try mixing things up with swimming or water aerobics. Revisit one your childhood summer pastimes by making a splash at your local indoor pool. Swimming laps or taking part in a water-aerobics class is a great way to build stamina and maintain your weight during the winter, found the AOA.

According to the U.S. Centers for Disease Control and Prevention, water-based exercise can also boost your mood and help with chronic conditions. Swimming has less of an impact on joints and muscles, making it more enjoyable for longer periods of time than land-based activity. And for those who experience arthritis, it has been known to improve the affected areas without enhancing the symptoms. Swimming can be as leisurely or as strenuous as you make it and not only is it beneficial for your health, it's a lot of fun as well. So grab a partner, put on your bathing suit and jump in this winter!





From flexibility to stress relief, yoga classes like those at the Pritikin Center, are great winter activity.
#2 |

Try Yoga

Known universally as one of the most meditative, spiritual and relaxing practices, yoga is an exercise that is great for the mind, body and soul. Roll out your mat and find your inner zen while staying active and reducing your stress at the same time. The National Center for Complementary and Integrative Health reports that certain yoga poses, when carefully adapted, may help to ease pain and improve mobility for those with chronic low-back pain. Additionally, yoga has been known to reduce heart rate and blood pressure, as well as relieve anxiety and help reduce symptoms of depression.

When it comes to maintaining your endurance and strength, yoga increases muscle tone, improves flexibility, maintains a balanced metabolism and strengthens respiration, noted the AOA. Practicing yoga on your own or in a studio will help with your overall well-being this winter. And don't stop there! Once you've mastered the downward dog pose, experiment with other new and exciting winter activities. Ice skating, snowshoeing and cross country skiing are all great forms of cardiovascular exercise that will help you stay in shape through spring.





Your daily winter chores may not be fun, but every activity counts.
#3 |

Take Advantage of Daily Activity

Another important thing to remember this winter is that any type of physical activity counts. Simple yet effective changes to your daily activity levels can include taking the stairs instead of the elevator and parking far away from the store entrance when shopping. The National Heart, Lung and Blood Institute reported that even household chores such as gardening, shoveling, raking and the like can serve as moderate forms of physical activity. This winter, instead of getting cozy on your couch each afternoon, aim to move around and tackle tasks around the house. Play with your children and grandchildren, take a walk with friends or spend time outdoors.





Those of us in South Florida may be a little biased, but we suspect you'll enjoy a brisk walk in the tropcial gardens surrounding Pritikin over shoveling snow.
#4 |

Make a Trip to Pritikin

Perhaps the best way to stay active this winter is to escape the dreary slush and snow altogether by booking a stay at the Pritikin Longevity Center. Treat yourself to an all-inclusive weight loss vacation in the sunny state of Florida. At Pritikin, you'll have access to all of the tools, classes, dining options, resources and support you need to start your journey toward optimal health. At our beautiful and luxurious health resort, it'll be impossible for that bleak and dreary winter weather to get you down. Instead, you'll awake each morning to warm sunshine, an enthusiastic team of experts ready to help and endless ways to stay fit and active. Book your stay with us today!







Wellness Resort
Weight Loss Retreat