The Story of a Couple Adopting a Healthy Pritikin Lifestyle Together
Follow one couple's journey to weight loss and healthier living.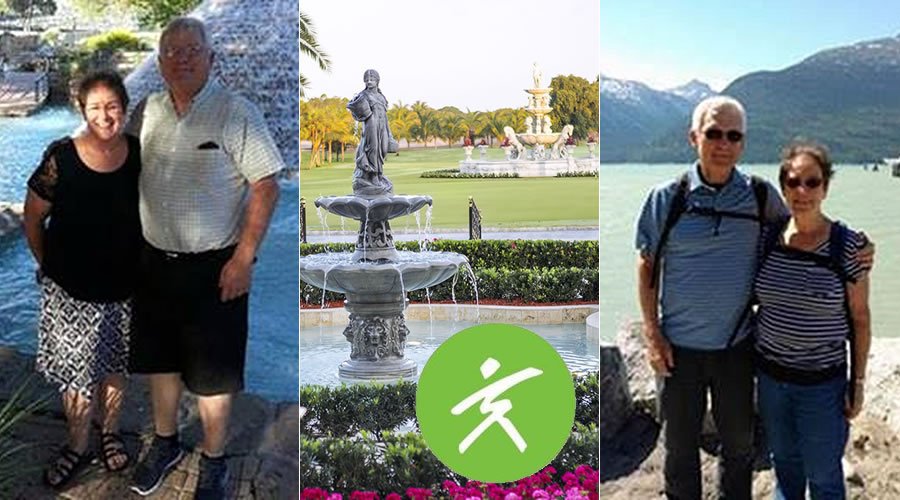 After following the Pritikin Program, in just over a year Norma Harras dropped 10 pant sizes while her husband Peter dropped six.
Making the Change Together
As the years went by, both Norma and Peter found it increasingly challenging to keep their weight and cholesterol under control. Each doctor's visit revealed numbers that just kept climbing. The couple had witnessed health problems impact family members on both sides and wanted to prevent those things from happening to them.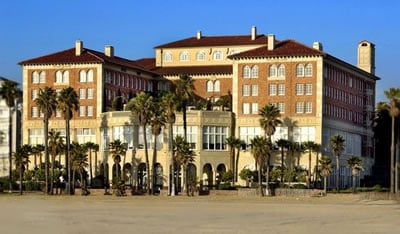 "We did not have heart disease, diabetes, or hypertension, but we were both obese and had high cholesterol," said Norma. "We knew we had to get control of our lifestyle if we wanted to prevent these things from happening to us."
A two-week stay at Pritikin Longevity Center was something that Norma and Peter had always planned to do upon retirement. Years ago, Peter's own parents had completed the program when it was still held in Santa Monica. Earlier in life it would have been more difficult to get the time off, especially together.
Perhaps what was most important about the journey, according to this couple, was that they did it as a team. The lifestyle transformation wouldn't have been possible if they didn't embark on the journey together.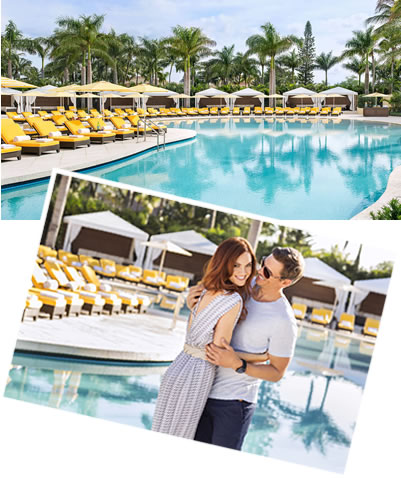 "I knew that if we didn't do it as a couple, it wouldn't happen," said Norma. "I knew that if we did it together, our success rate would be much better."
Together, they made the decision to do a two-week health retreat program at Pritikin in July 2015.
A Team Discovery
Norma and Peter noted that they chose the Pritikin Program based on its reputation for being all-encompassing. Interested in transforming all areas of their health, the couple was confident that the center had everything they were looking for, across the board. The pair were astonished to realize the toxicity of salt and how much sodium was in so many of the foods that they were used to eating.
But there were happy surprises, too. Upon their first trip to the dining hall, neither could believe the quantity and variety of food available and moreover, how much you were allowed to eat!
"It amazed me the quantity you can eat every day, it still amazes," said Peter. "And as Norma says, she eats more than she ever has before."
"Learning the science and the reasoning behind it all made it a lot easier," added Norma.
One of the most powerful tools provided at Pritikin, according to Norma, is the DEXA Body Composition Scan. This scan effectively gives you the percentages of muscle mass and body fat that you are carrying. Rather than only listening to the numbers on the scale, understanding the numbers for muscle mass and body fat are much more beneficial. That's because they focus not only on shedding weight but on shedding body fat. Recalling how shocked she was when she found out how her body really measured up, Norma called the DEXA scan an eye-opener, noting that anyone looking to lose weight and get lean should have one performed.
Implementing the Changes at Home
Both Norma and Peter were 100 percent committed to making the changes in their lifestyle when they returned home. In fact, before even flying back to Washington, the pair had their daughter go to their house to clean out the cupboards, pantry and refrigerator of all foods that they would no longer be eating. The two admitted that having to toss all that food away was tough, but it proved that they were in this for the long haul.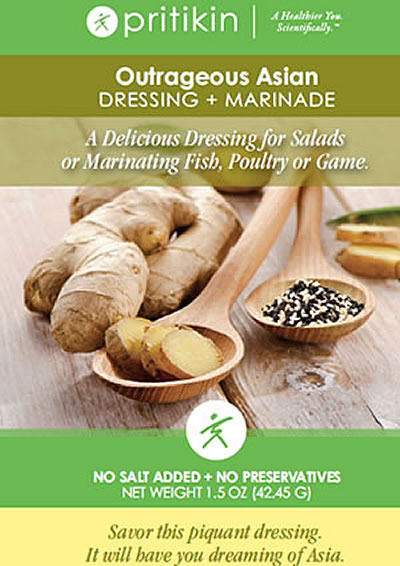 Once home and settled back into the real world, the two quickly discovered how attainable the Pritikin Eating Plan really was. By holding each other liable and planning ahead, they were able to completely modify their eating habits. They now eat a diet that is low in sodium, low in saturated fat, and low in sugar. They rarely eat animal products. And they did this all while continuing to enjoy their social lifestyle and many vacations and excursions.
For Norma and Peter, traveling and taking road trips has always been a big part of their life. The only difference in their trips today is that instead of the packaged snacks consumed down miles of freeway, they take their lunch on the road with them: a quart-sized bag of chopped-up fruits and vegetables. When staying over at a hotel, rather than eating at a restaurant, the pair finds a local grocery store to buy food for dinner. They have even invested in a travel-friendly cooking pot exactly for these occasions.
"We just plan ahead when we travel," explained the couple. "There are all sorts of stores you can find the Pritikin-approved foods at. And now that Pritikin has their own salad dressings, when we travel it's even easier."
The couple admits that cutting down on the number of times they dine out each month was somewhat of a challenge. However, they have taken the tips learned at Pritikin and applied them to restaurant dining and party-going. Before attending a friend's gathering or dinner party, Norma and Peter will make sure to fill up on whole, natural foods ahead of time and check what the guest will be serving. When they go out to eat with friends, they'll look at the menu in advance and ask the chef to prepare a modified version of their chosen dish.
"We don't go out to dinner very often, and when we do it's just about watching what we're doing," said Peter. "It just takes planning ahead. And no dressings!"
A True Transformation
In June 2015 Norma and Peter's body mass indexes were at 37 and 33, respectively. (A body mass index, or BMI, of 30 or greater is classified as obese.)
By September 2016, Norma's BMI was down to 26 and Peter's had dropped to 27. During that same time frame, Peter's cholesterol went from 222 to 170, while Norma's dropped from 223 to 158. Though friends were quick to compliment Peter on his weight loss, it took much longer for friends to notice the transformation in Norma, explained the couple, laughing.
Friends and neighbors are finally starting to catch on, however, and continue to ask the couple how they've achieved what they have.
In addition to the healthy eating plan, the couple credits their transformation to exercise, which has become a daily part of their life. In their town of Spokane, the two have access to the Spokane River Centennial Trail, part of the longer 40-mile Centennial Trail that runs from the Washington and Idaho state line to Nine Miles Falls. At least a few times a week, they'll walk the trails or take a daily walk into town. On top of the cardio, the couple does strength training and stretching on a regular basis and Peter has even gotten back on the golf course. These days, he's up to 18, 27 or even 42 holes.
"I feel as though I'm in as good of shape as when I was younger, even back to my high school and college days," said Peter. "It feels really good to be healthy and to be able to get up and do everything I want, instead of having no energy."
Norma and Peter took a trip back to Pritikin in the summer of 2016 to refresh, recharge, and ensure they were still on track. The couple said that it was helpful to re-hear some of the lectures, especially the ones with key messages and tips for healthy living at home. Today, the two are healthier than ever.
"We both have lowered our cholesterol and risk factors for heart disease, diabetes, and hypertension, and are feeling great," said the couple. "This lifestyle change has been easy for us to make and is sustainable. We have Pritikin to thank for the new us."
Wellness Resort
Weight Loss Retreat