4 Tips To Avoid Overindulging on New Year's Eve
While you don't need to deprive yourself at every cocktail party and dinner event, it's important to stick to your goals and your plan, no matter how tempting that fountain of chocolate fondue by the doorway may be.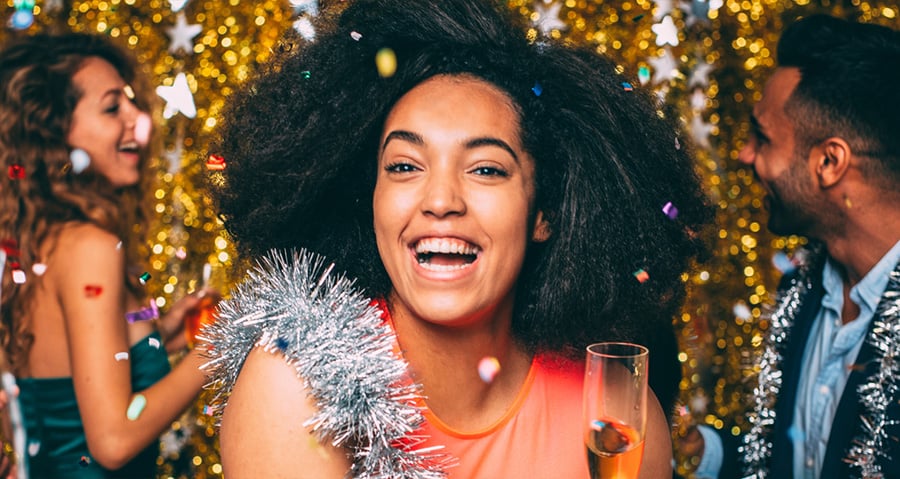 The biggest thing to remember if you're hesitant to attend a big celebration, is that you are in control. "You have the power and you want to keep that power," said Kara Burnstine, MSRD, LDN, CDCES, Registered Nutritionist & Certified Diabetes Educator at the Pritikin Longevity Center on attending a New Year's Eve event. "Don't beat yourself up, but stay focused."
How to avoid overindulging on New Year's Eve
Believe it or not, there are still ways to enjoy festive celebrations with friends and family while staying true to your eating plan. Instead of fretting over what you won't be eating, focus on the celebration itself. Mingle and socialize with other guests, hit the dance floor, and spend time reflecting on the past year.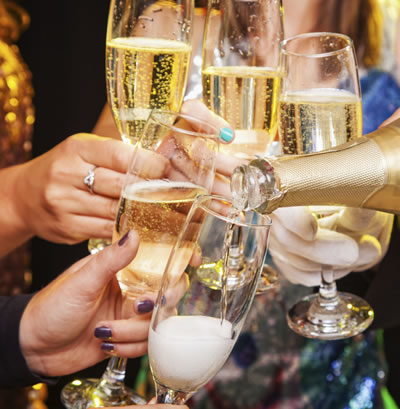 When it comes to staying on track this New Year's Eve, Kara has four pieces of advice to follow during the day of the big event that will set you up for success when you arrive at the party later that evening.
1. Don't fast or avoid eating
There's often a misconception that skipping meals leading up to a big dinner party will excuse the decisions you make and the food you put into your body later on. The fact of the matter is that skipping meals will only lead to making unhealthy decisions and overindulging later on to compensate, according to the U.S. National Library of Medicine. On the day of the party, it's more critical than ever to continue eating healthy and balanced meals when you're hungry.
2. Don't enter the party hungry
Following up on the first tip, Kara made it a point to reinforce the importance of eating well on the day of the party. Fuel your body with filling meals and snacks that will satisfy you but are low in calorie density. Without going overboard on calories, eating balanced beforehand will keep you feeling healthy and full into the night.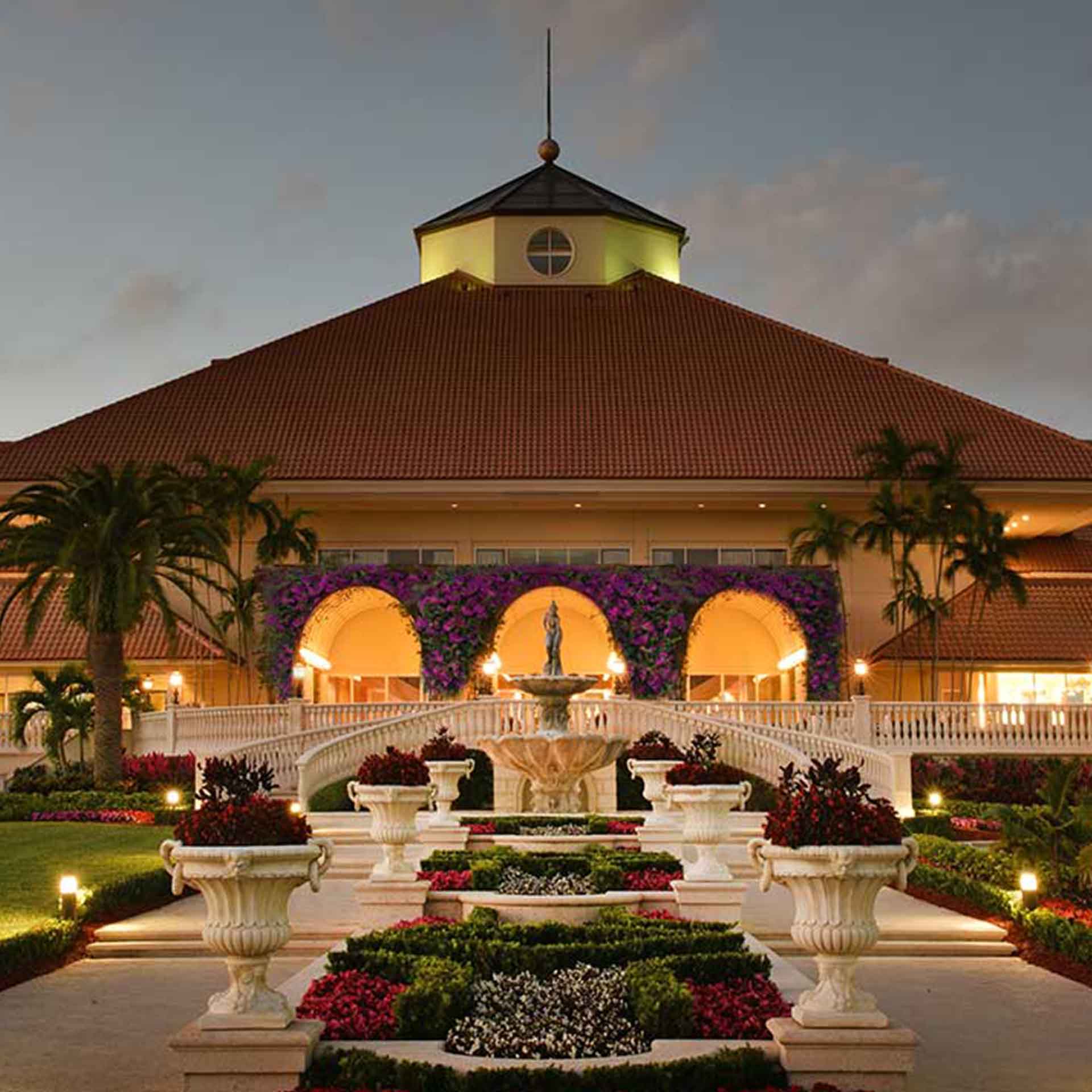 Learn More About Pritikin
3. Exercise
Starting off New Year's Eve morning with your choice of physical activity will set you up for success for the rest of the day – and the start of a new year. Exercising can reduce stress and improve your mood, according to U.S. National Library of Medicine. You'll return from a morning jog, yoga session or cardio class feeling refreshed and light. More importantly, however, working out leaves you feeling good about yourself. By working up a sweat in the morning, you'll feel confident and strong in your party attire later that evening. The better you feel about your image, the more relaxed you will be and the more you will be able to enjoy yourself at the party.
4. Plan ahead
One of the most important rules of thumb when it comes to staying on track, according to Kara, is to always have a plan. Before you arrive at the party, you should have made a decision on what you will eat and drink and how much you will consume. If you tell yourself that you are going to eat the main course but skip the dessert, stick to that plan.
When it comes to alcohol, the trick is to have one glass of whichever beverage will result in the least amount of consumption. Serving sizes vary depending on your alcohol of choice. According to the guidelines advised by the Pritikin Scientific Advisory Board, one serving of beer is 12 ounces, one serving of wine is 5 ounces and one serving of liquor is 1-½ ounces. If you can sip on one glass of cabernet sauvignon for the duration of the evening, that's your best bet. If you prefer to enjoy a mixed drink – split into two cocktails throughout the course of the night – order drinks with club soda and just half of a shot.
By following these four tips, you can ring in the new year feeling happy, healthy and strong. And if you really want to avoid all of the temptations that New Year's Eve brings with it, why not celebrate a fresh start to the new year with a stay at the beautiful Pritikin Longevity Center in Miami, Florida?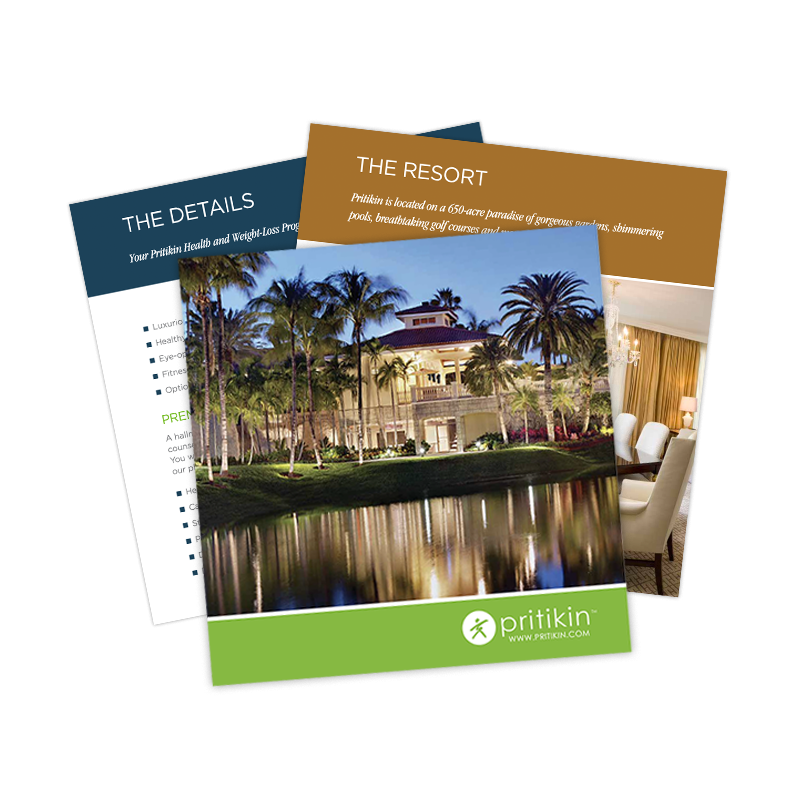 Get All the Details of a Stay at the Pritikin Center in Your Inbox
Sources:
Wellness Resort
Weight Loss Retreat
Health Spa