Healthy Picnic Food Ideas
Looking for healthy picnic food ideas? Hot dogs and burgers will seem oh-so-boring compared to the explosion of flavors you'll enjoy with these recipes.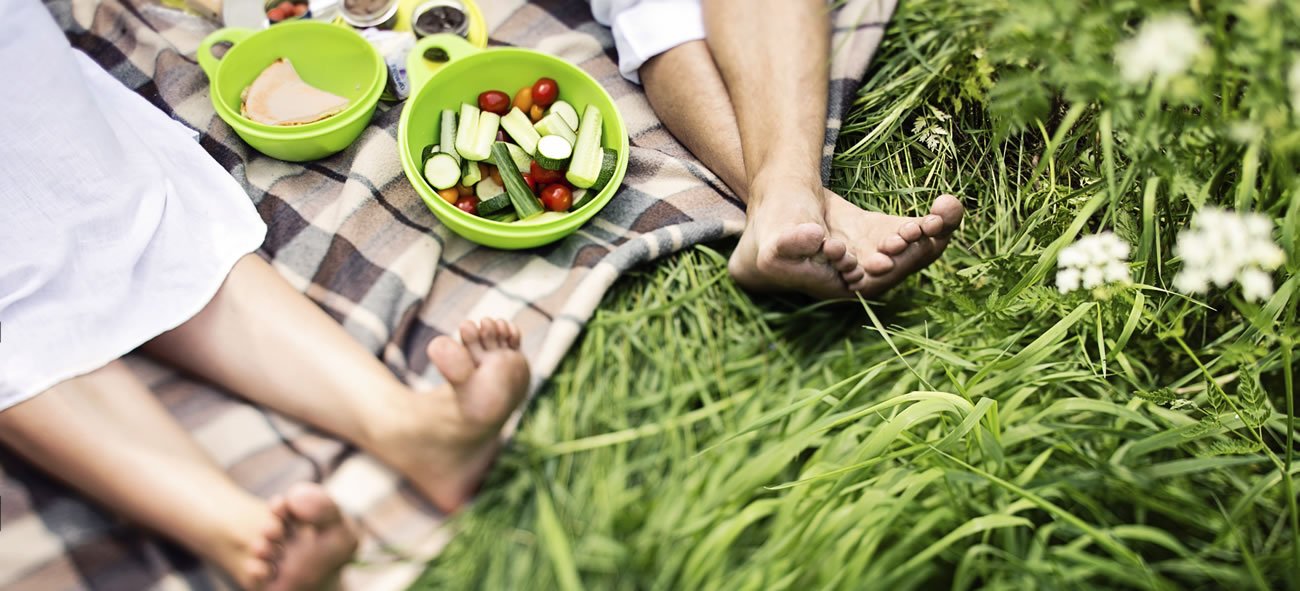 Healthy Picnic Food Ideas – Veggie Appetizers
Our chefs' healthy picnic tips begin with lots of great crunch from fresh veggies – the perfect appetizer for your waist and overall health, counsel Pritikin's dietitians in nutrition workshops at the health resort.
Pack your cooler with all kinds of crisp, snappy delights like cherry tomatoes, radishes, asparagus tips, baby carrots, and celery.
Pack up, too, healthy dips like our chefs' Pineapple Hummus Dip – "a hands down winner in our dining room," smiles Pritikin's Executive Chef Anthony Stewart.
Healthy Picnic Food Ideas – Potato Salad
Wants loads of punchy potato salad flavor but without all the fat? Try our Pritikin chefs' fantastic fusion of potatoes, fat-free sour cream, dill, and Dijon.
Healthy Picnic Food Ideas – Chicken Veggie Burgers
Who needs beef? In meals at the Pritikin health resort, palates open up to brand new pleasures like our Chicken Veggie Burgers.
Healthy Picnic Food Ideas – Fruit
Outdoor picnics often occur at the height of fruit season, so take advantage of nature's bounty. Fresh fruit like berries, melons, and mangoes are luscious all on their own, no tinkering needed. But if you're feeling adventurous, try our Berries ZaZing!
Love to eat? You'll love how easy Pritikin cooking can be! Get the details »

Hotel, dining, medical, exercise, education – it's all included! Get the details »

Each day is full of fitness, food, and "aha!" discoveries. Get a glimpse »



Wellness Resort
Weight Loss Retreat