Created by chefs at the Pritikin Longevity Center, these recipes will help you create a healthy Thanksgiving menu that is packed with rich, unprecedented flavor, yet contains little or no saturated fat, salt or sugar. There's not a better gift you could give, than a scrumptious meal that's good for the health of you and your loved ones.
Healthy Thanksgiving Menu of Holiday Favorites
Full of rich, savory surprises, here's a super-healthy Thanksgiving menu from Pritikin's elite chefs. Easy recipes with culinary flare, this exceptional menu includes all of the traditional holiday favorites made healthy:
Citrus-Marinated Turkey Breast
Sage Dressing
Stuffed and Roasted Holiday Acorn Squash
Cream of Green Pea Soup
Garlic-Roasted Brussels Sprouts
Sweet Potato Chocolate Mousse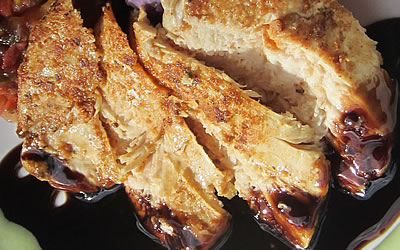 Citrus-Marinated Turkey Breast
Move over, Top Chefs.  Here's a roasted turkey breast recipe that sings with brand new flavors!  Fresh pineapple, fresh oranges, fresh rosemary, balsamic vinegar, molasses… oh my!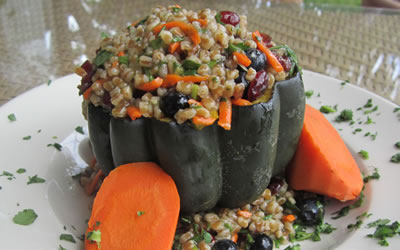 Stuffed and Roasted Holiday Acorn Squash
What an explosion of flavors in this holiday side dish!  Cranberries, raisins, barley, basil, garlic, and more!   But not one bit of added salt or fat.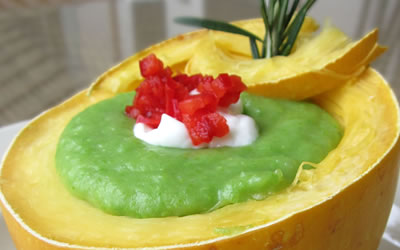 Cream of Green Pea Soup
Typical cream-based soups, full of dietary insults, can do a lot of damage to our health. You won't miss them with our Pritikin chefs' velvety Cream of Green Pea Soup.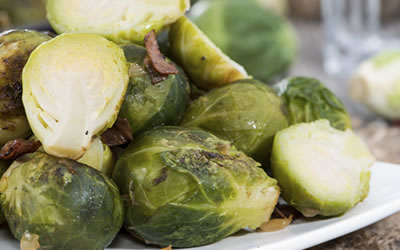 Garlic-Roasted Brussels Sprouts
When a platter of these scrumptious Garlic-Roasted Brussels Sprouts are put out in the snack buffet at the Pritikin health resort, they're gone (not one left!) within five minutes.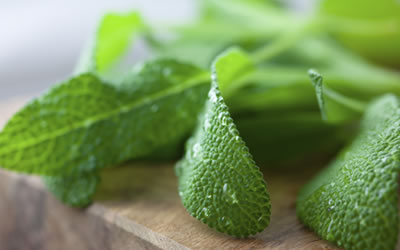 Sage Dressing
Who needs traditional stuffing packed with artery busters like sausage and butter when you can enjoy all the rich complexity and warmth of healthy Pritikin Sage Dressing?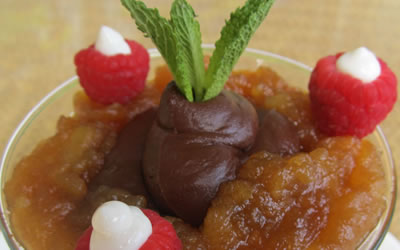 Sweet Potato Chocolate Mousse with Apple Butter
Now here's a treat!  The mellow, pumpkin-like flavors of sweet potatoes paired with tangy apple butter and a little chocolately heaven.  Divine!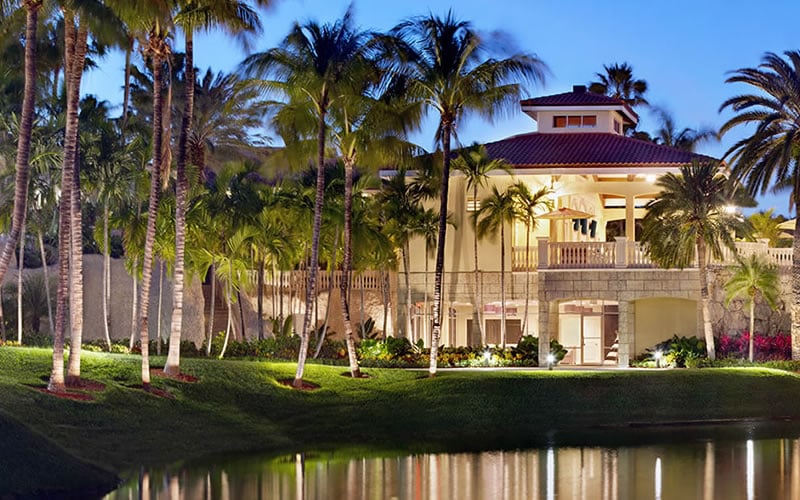 Get away from temptation and spend the holidays at Pritikin
This year, create your own holiday magic right here at the Pritikin Longevity Center. Escape the fudge and fruit cakes. Bask in our balmy Miami breezes.  Relax. Eat well. Exercise well. Enjoy time with Pritikin friends.  And return home weighing less. (How many people can say that after the holiday season?) It's holiday magic, Pritikin-style.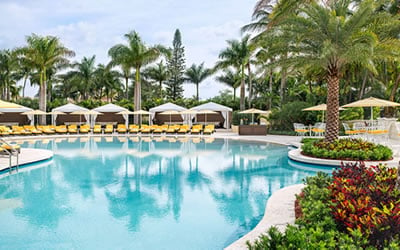 Health Resort
Take life to the next level, and be all that you can be. That's what a vacation at Pritikin is all about. Live better. Look better. Best of all, feel better.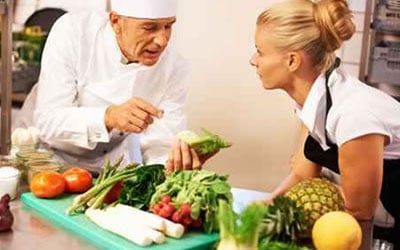 All-Inclusive Program
Since 1975, 100,000+ people have come to Pritikin. We are the longest-running, most scientifically documented health resort in America.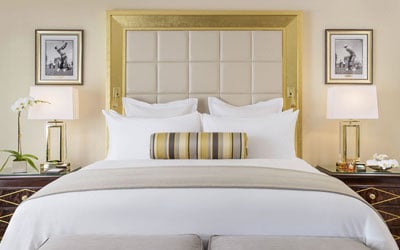 Rooms and Suites
Our newly renovated guest rooms at the health resort are spacious, serene, and amenity-rich. Each has a gorgeous garden view.