This short 4-minute video contains highlights from Dr. Greger's lecture at Pritikin. To watch the full one-hour video, click through to our YouTube channel below.
Dr. Michael Greger's familiarity with Pritikin started at a young age when his grandmother decided to pay us a visit and that visit saved her life. Dr. Greger has since become a champion of a plant based diet, as well as the author of How Not to Die. Pritikin is honored to have Dr. Greger bring his knowledge and humor to our guests.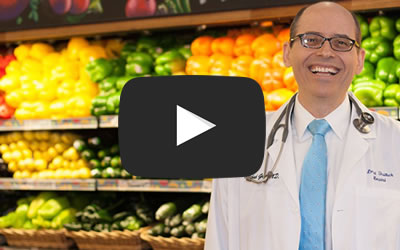 How Not TO Die | Full Video
Watch the full one-hour lecture Dr. Michael Greger gave to Pritikin Guests recently. The lifestyle changes guests learn at the Pritikin Center aren't just safer and cheaper. They can work better, because you're treating the actual root of the disease.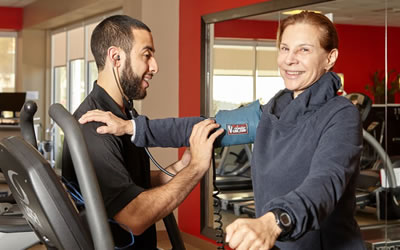 How Not To Die From a Heart Attack
In these 1- to 3-minute videos, learn why a Pritikin lifestyle is so effective in reversing risk factors for heart disease. In fact, Medicare now reimburses qualified guests with a history of cardiovascular events when they attend the Pritikin Program.


Lose Weight at the Pritikin Weight-Loss Retreat
Take life to the next level, and be all that you can be. That's what a vacation at Pritikin is all about. Live better. Look better. And best of all, feel better.