Life-Changing Family Vacations
This year, opt for a summer vacation at Pritikin that will change your family's life.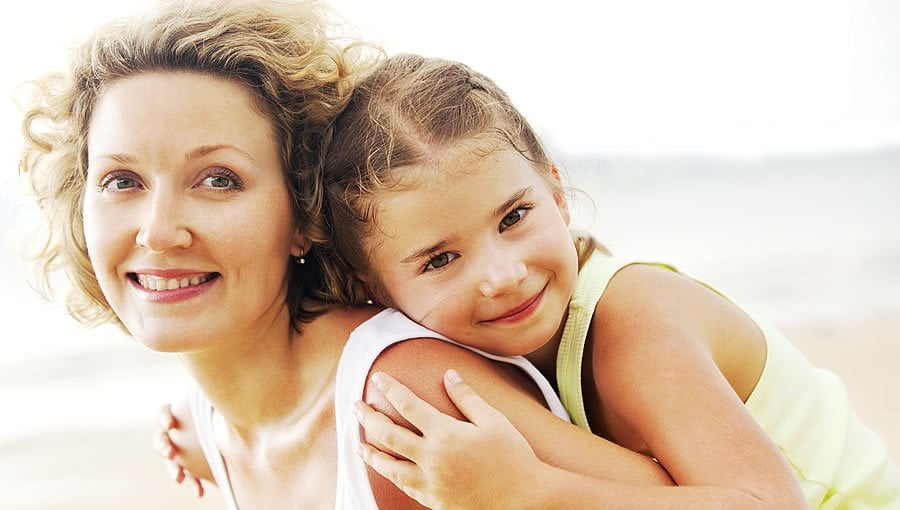 Remember how much fun you used to have at summer camp way back when? Well now there is an even better version of cabins, bonfires and rope swings. Entering its 16th year, the Pritikin Family Health Camp is a transformative two-week wellness retreat focusing on healthy weight loss, customized exercise plans and classes that teach children healthy eating and lifestyle habits. Best of all, it's perfect for everyone in the family, ages 8-years-old and up.
Get Healthy, Family-Style
Studies have found that it's extremely common for family members to both lose and gain weight together. So common, in fact, that Dr. John Morton, chief of Bariatric and Minimally Invasive Surgery at Stanford University School of Medicine, refers to obesity as a "family disease," according to NPR.
It's only natural to adopt the habits of those you live with, no matter how healthy or non-healthy those habits may be. When you grow up in a family addicted to fast food with little participation in physical activity, it's easy to fall victim to that too. Alternatively, living among people who are active and make nutritious choices on a regular basis increases the likelihood that you'll do the same.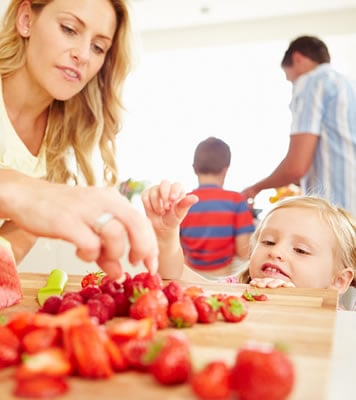 We all gather around the table to enjoy a meal together and we learn lessons when we do that," said Morton in an interview with NPR. "Just like you impart morals to your sons and daughters, you can do the same thing around the dinner table as well and it can be good or bad; we see that all the time."
Whether there's just one family member struggling to lose weight or an entire family looking to get healthy, the bonding experience is all-encompassing. No matter what the story is, all families and family members can benefit from the transformative power of a health retreat.
At the Pritikin Family Health Camp, teaching and encouraging healthy living habits for all family members is at the core of the program. Renowned dietitians, exercise physiologists and physicians work together to educate children and adults alike on the positive impact that making these healthy choices can have. There are even family field trips involved!
Healthy Living For Kids
Today, childhood obesity numbers are astounding. In the past three decades, obesity has more than doubled in children and quadrupled in adolescents, according to the U.S. Centers for Disease Control and Prevention. The ensuing implications of childhood obesity – that is highly likely to continue into adulthood – are serious. Children and adolescents with this excess body fat are much more likely to have risk factors for cardiovascular disease, be a candidate for prediabetes, experience self-esteem issues and encounter bone and joint problems, reported the CDC.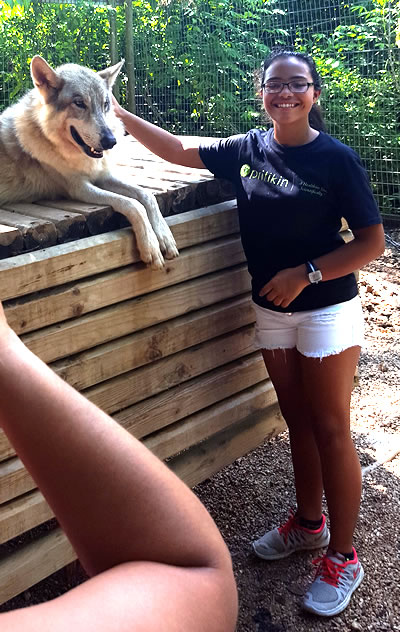 The good news, however, is that embarking on a weight-loss journey at Pritikin has shown scientifically-proven results for healthy weight loss, reduced cholesterol and lowered blood pressure, even among children. Researchers at UCLA published peer-reviewed studies on children who took part in the two-week Pritikin Family Health Camp. Their findings indicate that among children needing to lose weight, an average of nine pounds was lost. The percentages of total cholesterol, LDL bad cholesterol and triglyceride fats were all lowered during this time as well. Perhaps most notable however, was the finding that in just two weeks, eight of the 21 children who originally had the pre-diabetic condition metabolic syndrome, no longer did at the end of the camp.
Fun For The Whole Family
Perhaps most importantly, your children will also be having fun. While eating healthy and staying active, the kids at the camp will be dancing through "Cardiac Rap" workouts, enjoying deliciously healthy snacks and having a blast strength training in the "Pump 'Em Up" class.  And while the kids are laughing their way toward good health, the adults will be having just as good a time as you reap all of the benefits of the traditional Pritikin Health and Weight-Loss Program. Workshops on motivating children to make healthier decisions are also available.
An all-inclusive getaway to a beautiful, topical destination on private, sprawling lush grounds complete with swimming pools, five championship golf courses, tennis courts, a spa with spacious and luxurious accommodations that will transform your family's health and life, is certainly a summer well-spent.
Wellness Resort
Weight Loss Retreat