From exercise physiologists Ivan Ferran, Jamie Costello, and Jackie Gavino at the Pritikin Longevity Center, get tips on how to do squats without knee pain and back pain.
Do squats right, and they'll do wonders for your lower body muscles, especially your butt and thighs.
Do them wrong, and oh, do they hurt.
"Every time a new group of guests arrives at the Pritikin Longevity Center, I have a few, sometimes several, tell me, 'I'd love to exercise and get fit, but I can't because it hurts,'" says Jamie Costello, MSC, Director of Exercise at Pritikin.
"By the time they leave one or two weeks later, they've learned proper form for the exercises that used to put them in pain, including squats. The day-to-day coaching makes exercise possible again."
How To Do Squats
Without
Knee Pain
When doing squats, as Pritikin's 1-minute video shows, it's really important to not let your knees bend forward beyond the tips of your toes.
"Our knees bend forward too far because we're putting most of our weight on our toes, which puts more stress on our knees. What we should be doing is using our hips, not our toes," explains Jamie.
To help you get into proper form, imagine that you're sitting down in a chair and getting back up again. You're mostly using your hips, right? The squat is a hips movement. Think of the toes and knees as just going along for the ride.
How To Do Squats Without
Back Pain
To prevent back pain when doing squats, you want "a nice straight back throughout the movement," says Jamie. Be especially mindful that you aren't overarching your lower back, or lumbar region.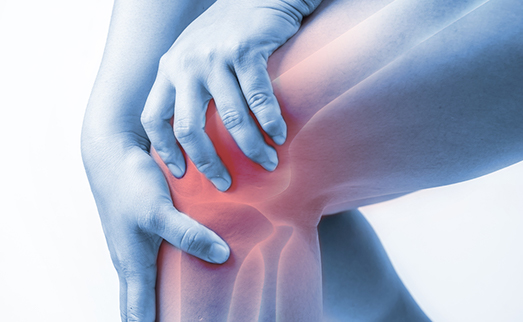 How To Exercise With Bad Knees
Learn how to exercise with bad knees. Or, if your knees are in good shape, learn how to keep them that way. How To Exercise With Bad Knees
"Sometimes, it takes a lot of practice," acknowledges Jamie. "Some of our guests here at Pritikin have backs that have been out of alignment for so long that they don't really know what good alignment is, or what it feels like, let alone how to achieve it. The one-on-one attention they receive here is a huge help."
Summing Up |
How To Do Squats Without Knee Pain and Back Pain
Squats are among the most popular exercises because when done right, they not only help you look better (who doesn't want a nicer-looking butt?), they make life better.
Squatting is a movement we use in real-life activities every day, and constantly. We squat to sit in chairs. We squat on couches. We squat to get into our cars. We squat when gardening. We squat when picking up children and grandchildren. And certainly, we squat when sitting on the toilet.
It's no exaggeration to say that when we squat well, we live well.
Get basic guidelines for doing squats without knee pain and back pain in the Pritikin Longevity Center's 1-minute video.

Adult Fitness Camp, Evolved
For shedding weight and getting healthier, learn what works best. (Hint: It's not sweat-till-you-drop workouts.) It's the adult fitness camp, evolved.