Peeling fresh ginger root is a pain, time-consuming, and unnecessary. Don't bother with it unless you're using your ginger for presentation purposes.
Simply wash your ginger root, dry, and start grating. Ginger's paper-thin skin is not only highly nutritious, it aids in digestion.
Green vegetables like kale, chard, and mustard greens are delicious and super nutritious, but often their vibrant green hues fade in the cooking process.
Help them stay green and gorgeous by adding a hint of baking powder or baking soda to the boiling water while cooking them.
Sure, beans from the can are easy and quick. All you need is a can opener for instant additions of garbanzos, pintos, and other protein-rich, cholesterol-lowering beans to your soups, salads, and more.
But for flavor and tenderness, you can't beat dried beans. The problem for many people is the hours of preparation that are often required, from soaking to cooking.
Your cooking time will be much shorter if you first bring your beans to a rapid boil and then throw in ice or ice water. Reduce the heat to a simmer for the rest of cooking.
Your beans are done when they're tender and soft (they should squish easily between two fingers). But you don't want them too soft; if their skins are splitting apart, they've been cooking for too long.
Before refrigerating your fruits and vegetables, wash them. Not only will it help prevent bacteria from traveling to other food in your refrigerator, it will help preserve the nutritional value of your produce.
Americans consume on average about six times more sodium each day than the human body needs. The result is epidemic rates of high blood pressure in this country. That's terrible news because the higher your blood pressure, the greater your risk of stroke, heart attack, congestive heart failure, kidney disease, erectile dysfunction, loss of mental function, and dementia.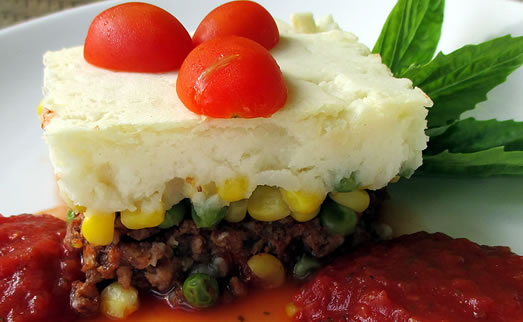 Learn the Secrets of Healthy Cooking
Discover a new world of culinary skills and sensational flavor that does not depend on butter, oils, salt, and other unhealthy ingredients. Healthy Cooking Classes
So let's kick the salt habit, as our chefs teach in cooking classes at Pritikin. Over the past 40 years, guests at the health resort have learned how to make their food come alive, not with salt, but with creative seasoning techniques using fresh herbs, salt-free seasoning blends, citrus juices and zest, multi-flavored vinegars, mustards, salsas, and more.
The result is fantastically flavored food with very little or absolutely no need for salt.
Here are 3 super-simple tips to help get you started with salt-free cooking in your own kitchen:
Season your fish with freshly squeezed lemon juice and fresh dill, chopped. Then, seal your fish in foil and bake in the oven at 400 degrees F. until done, about 5 to 10 minutes, depending on thickness of fish.
Add a pinch of freshly ground nutmeg to spinach as you're sautéing it.
Create your own salt-free seasoning blend. Here's just one example of a spunky, all-purpose blend you can make at home in a matter of minutes. In a small bowl, combine:

2 tablespoons garlic powder
1 tablespoon dry mustard
1 tablespoon smoked Spanish paprika
1 tablespoon onion powder
2 teaspoons cayenne pepper
1 teaspoon cumin

Makes about one-third cup. Store in an airtight container.
Freeze your fresh herbs for year-round enjoyment.
First, chop your fresh herb. Then sprinkle into the wells of one of those old-fashioned ice cube trays – about 1 tablespoon of freshly chopped herb per well.
Fill each well with cold water, and freeze. When your cubes have frozen, pop them out of the trays and place in a freezer bag.
To use your frozen herbs, simply melt in a sieve or plop into your sauce as it cooks.
Healthy Cooking | Success Right Out of the Gate
"When it comes to healthy cooking, some people struggle when trying to do it on their own. There's a lot of trial and error, a lot of ruined meals," observes Pritikin's Executive Chef Vincent Della Polla.
"Instead, make it easy on yourself, and fun. Come to Pritikin for a healthy vacation. We've been serving up – and teaching – healthy cooking for four decades. For many of our guests, it's a revelation how good healthy food can taste. I never tire of hearing them say, 'This is healthy food? I can do this!'
"And they do!  They return home thinner and much healthier, and equipped with all the skills they need to stay well."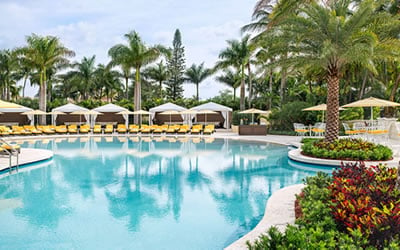 Health Resort
Take life to the next level, and be all that you can be. That's what a vacation at Pritikin is all about. Live better. Look better. Best of all, feel better.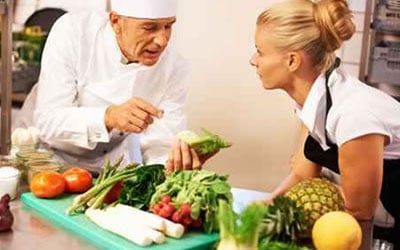 All-Inclusive Program
Since 1975, 100,000+ people have come to Pritikin. We are the longest-running, most scientifically documented health resort in America.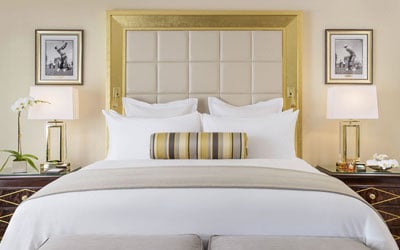 Rooms and Suites
Our newly renovated guest rooms at the health resort are spacious, serene, and amenity-rich. Each has a gorgeous garden view.