The Healthier Red Meat – Bison Recipes
Many guests at the Pritikin Longevity Center in Miami, trying bison for the first time, are surprised at its deliciousness. Here are three popular bison recipes from Pritikin's award-winning chefs.
But don't go overboard, caution the doctors and dietitians at the Pritikin Longevity Center, a famed health resort in Miami that has been teaching people optimal food and fitness habits for heart-healthy living since 1975.
Healthier red meat
"Bison, like other game meat, is a healthier red meat, but there's really no such thing as a healthy red meat. All red meats, even lean cuts like bison, contain saturated fat and cholesterol. Eat too much, and your blood cholesterol will likely go up," points out cardiologist, Ronald Scheib, MD, FACC.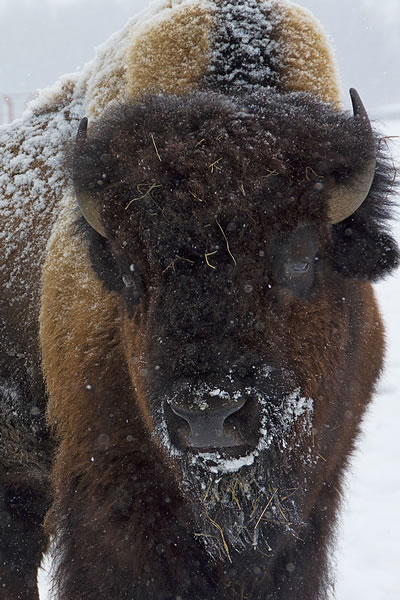 So limit your game meat consumption to no more than once a week, and no more than 4 ounces per serving, advises Pritikin's faculty.
And don't be fooled by the headline-grabbing, magazine-selling cover stories of late singing the supposed benefits of animal foods like butter and beef.
"The preponderance of research – hundreds of studies published over the last four decades – have proven beyond any doubt that eating more animal products like meat, butter, and cheese will raise LDL cholesterol, the bad kind, and promote atherosclerosis, or plaque-filled arteries," states Kimberly Gomer, MS, RD, LDN, Director of Nutrition and educator at Pritikin.
"Animal products like red meats, hot dogs, and sausages may also promote obesity, diabetes, and some types of cancer, such as cancers of the colon, breast, prostate, and pancreas."
Finally, diets high in animal products tend to acidify the urine, increasing calcium loss in the urine, which may contribute to the development of kidney stones and osteoporosis, or brittle bones.
Best choices for animal foods
The best choices for animal foods, counsel the doctors and dietitians in wellness education and nutrition workshops at Pritikin, are fish and shelled mollusks (clams, oysters, mussels, scallops).
Egg whites and nonfat dairy products, which contain little or no cholesterol or saturated fat, are also excellent choices for most people.
Seafood is generally lower in saturated fat than other animal foods like poultry, pork, lamb, and beef. "Moreover, fish and shelled mollusks usually contain much more essential omega-3 fatty acids than do land-based animal products, and so serve as a good choice for meeting the body's need for these essential fatty acids," adds Gomer. Fish that are particularly rich in omega-3s include salmon, sardines, herring, mackerel, and trout.
Your next best choice for animal foods is white meat poultry (skinless); crustaceans (shrimp, crab, lobster); and free-range, grass-fed game like buffalo (bison), venison, and elk.
Bison recipes at Pritikin
Many guests at Pritikin, trying bison for the first time (it's served every Thursday evening at the health resort) are often surprised at its deliciousness.
"No one misses out on Thursday night dinner here," laughs Pritikin Executive Chef Anthony Stewart. "We get a big kick out of all the oohs and ahhs rising up from the dining room tables!"
Ready to try some bison yourself? The good news is, it's now much easier to find this healthier red meat in grocery stores than even just a year ago. And there are also online companies that will ship bison cuts to you, such as bearmountainbison.com.
You can also purchase bison entrees prepared by the Pritikin chefs. They're available at Pritikin's online market. Choices include Roasted Bison and Bison Bolognaise with Spaghetti.
Cooking bison – 2 basic tips
Here are 2 basic tips for cooking bison:
1
Generally, bison should not be cooked like cow meat. That's because it's much lower in fat. To avoid drying out your bison, cook it slowly and on low heat.
2
But for grass-fed tenderloin cuts, "the cooking time should be short and fast," recommends Chef Anthony. "Because the meat is grass fed and does not have any marble (fat pockets), searing is a good way of cooking it. By searing at very high temps on each side for about 90 seconds, you create a nice crust and seal the juices in. Let it sit for another two to three minutes, and it will cook more, reaching a medium rare doneness. For grass-fed meat products, we don't recommend cooking them beyond medium doneness."
Three popular bison recipes at the Pritikin Longevity Center
Check out the bison recipes below, created by the award-winning chefs at Pritikin. "We think you're really going to enjoy this meat's sweet, rich flavor," smiles Chef Anthony.
Delish, and so easy! Only 6 ingredients, but loads of fantastic flavor. Get the recipe »

A marvelous combination of citrus, sage, rosemary, thyme, Vidalia onions, bison, and more.  Get the recipe »

Invite the gang over! These juicy bison burgers are sure to please. Get the recipe »

Wellness Resort
Weight Loss Retreat