Jewel of Fruit Pie.  Pumpkin Pie.  Sweet Potato, Kale, and Rum Pie.  Cherry Pie.  All are bursting with fresh, fantastic flavor, but are low, so very low, in everything that's bad for us, like sugar, salt, refined "white" carbs, and saturated fat.  Yes, with our Pritikin healthy pie recipes, you really can have your pie, and eat it, and watch the numbers on the bathroom scale dip.
Don your cooking apron and get down to business!  These pies are the perfect ending to almost any dinner.
Better yet, make every day a perfect day for a full week or more.  Plan a health vacation at Pritikin. Enjoy healthy food (and desserts!) at every lunch and dinner.  Learn in cooking classes how to become an expert chef of healthy pie recipes, and much more. Exercise under the guidance of board-certified physicians.  Shed weight. Get your blood pressure and other cardiovascular risk factors under control.  And return home with a whole new zest for life.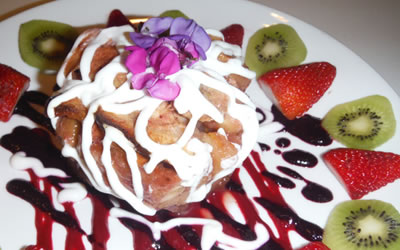 Jewel of Fruit Pie
If you want to decorate your Jewel of Fruit Pie with ribbons of white icing (very healthy icing!) as shown in the photo, simply blend fat-free sour cream with Splenda and have some ribbon swirling fun with your piping bag.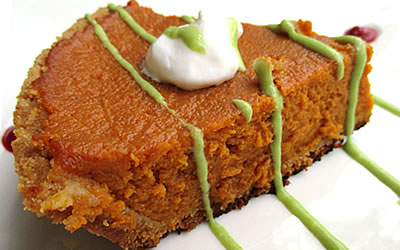 Pumpkin Pie
A slice of traditional pumpkin pie often has 5 grams of artery-crippling saturated fat. It's like eating 5 slices of bacon for dessert! And really, who needs it when you can enjoy deeply satisfying pumpkin flavor with our zero-saturated-fat pie.

---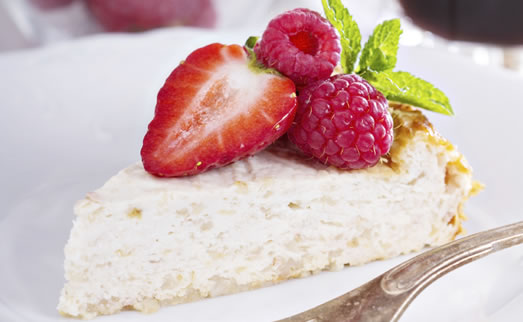 Learn to Cook Healthy Desserts
Discover a new world of culinary skills and sensational flavor! The best news of all? These skills don't depend on butter, oils, and other fattening, unhealthy ingredients. Healthy Cooking School
---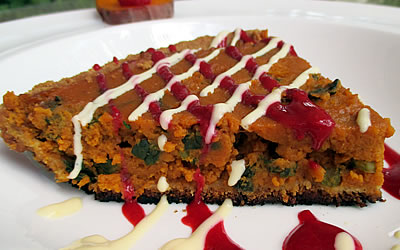 Sweet Potato, Kale, and Rum Pie
Yes, this is a creative one!  Pritikin Chef Anthony Stewart has added delicate Tuscan kale to this rich, dreamy blend of rum, sweet potatoes, acorn squash, and raisins. The crust is no sugar, no salt added corn flakes.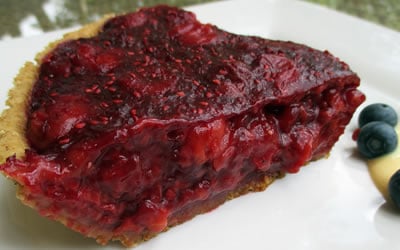 Cherry Pie
Want a cheeseburger for dessert? That's what you get in terms of artery-busting saturated fat when you eat regular cherry pie. Get zero saturated fat but lots of lip-smacking cherry flavor with our Pritikin Cherry Pie.

---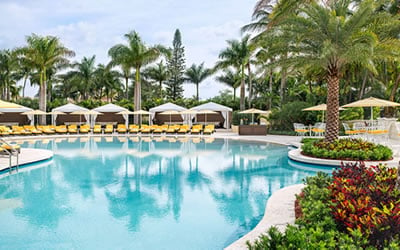 Health Resort
Take life to the next level, and be all that you can be. That's what a vacation at Pritikin is all about. Live better. Look better. Best of all, feel better.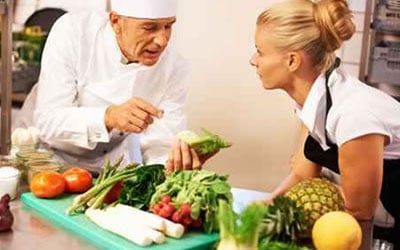 All-Inclusive Program
Since 1975, 100,000+ people have come to Pritikin. We are the longest-running, most scientifically documented health resort in America.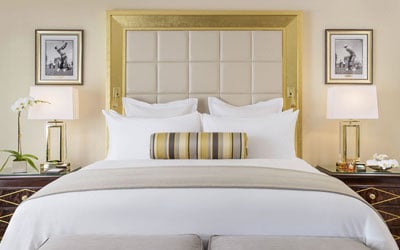 Rooms and Suites
Our newly renovated guest rooms at the health resort are spacious, serene, and amenity-rich. Each has a gorgeous garden view.