Nathan Pritikin's Landmark Book Nears 35th Anniversary
A mere 40 years ago, a typical American dinner – one that was "healthy" and would put "meat on your bones" – was a big fat steak, a baked potato slathered with sour cream, macaroni and cheese, and a gigantic bowl of ice cream for dessert.
Doctors back then told their heart patients basically nothing about diet and heart health because most knew nothing about diet themselves. And they pooh-poohed any notion that lowering cholesterol levels could lower heart disease risk.
The Pritikin Program for Diet & Exercise
Then, in 1979, The Pritikin Program for Diet & Exercise by Nathan Pritikin was published. In hardback form, it sold 400,000 copies within weeks. Its paperback version, published a year later, sold millions more and was on The New York Times Bestseller List for 52 weeks.
The book and the Pritikin Diet sparked a revolution, a growing realization nationwide that we could prevent and control the country's #1 killer with something as simple as the right food plan and regular physical activity.
Pritikin Diet
So revolutionary was the Pritikin Diet, very low in salt and fat and high in unprocessed whole foods like fruits, vegetables, beans, and whole grains, that Nathan Pritikin was interviewed repeatedly in the late 70s and early 80s on national news programs like 60 Minutes.
"Nathan was telling us doctors about diet and cholesterol when many doctors believed there was no relationship." – William Castelli, MD, Director of the Framingham Heart Study and professor at Harvard Medical School
And repeatedly, the medical community ridiculed him. Recalled William Castelli, MD, Director of the Framingham Heart Study and professor at Harvard Medical School at the time: "In some ways Nathan Pritikin was like the little boy in the story about the emperor's clothes who told the emperor that he didn't have his clothes on.
"Nathan was telling us doctors about diet and cholesterol when many doctors believed there was no relationship."
Though considered radical when published in 1979, today the key guidelines laid out in The Pritikin Program for Diet & Exercise are found in the guidelines of virtually every leading public health institute, including the World Health Organization, the U.S. Department of Agriculture, and the Institute of Medicine.
And programs at the Pritikin Longevity Center in Miami, an in-residence health retreat since 1975, are now covered by Medicare for cardiac rehabilitation. The Center's physicians, dietitians, behavioral psychologists, and exercise experts have taught the Pritikin Diet and Exercise Program for more than 35 years. Medicare-approved outpatient Pritikin Programs are now also being set up in cardiac rehabilitation facilities and hospitals nationwide.
Pritikin Diet – What's Changed, What Hasn't
There's some chatter on the Internet that the Pritikin Diet "is no longer what it was in the 1980s," but in reality the Pritikin Diet of today is very similar to the Pritikin Diet of 1979.
Yes, a few things have changed, reflecting new science, since the publication of The Pritikin Program for Diet & Exercise. There's more emphasis today, for example, on fish as the preferred animal protein choice, but much is the same, as highlighted below.
Foods of Choice on the Pritikin Diet
Vegetables
Fruits
Whole Grains
Legumes Like Beans, Peas, and Lentils, and Soy Foods Like Tofu
Nonfat Dairy Foods (2 servings daily)
Animal Protein – Fish, White Skinless Poultry, Lean Meat (no more than 3½ to 4 ounces daily). For maximum cholesterol reduction, the Pritikin Diet recommends choosing on most days plant proteins like legumes and soy foods instead of animal protein.
Foods To Greatly Restrict or Avoid on the Pritikin Diet
Saturated Fats (rich sources include full-fat dairy foods like cheese, whole milk, and butter; fatty red meats; and tropical fats like coconut and palm oil)
Egg Yolks (and other foods high in dietary cholesterol)
Salt (no more than 1,500 mg of sodium daily)
Sugars
Fats/Oils
Over the past three decades, the success of the Pritikin Program has been proven in more than 100 studies published in leading peer-reviewed medical journals, including the New England Journal of Medicine, Circulation, and Diabetes Care.
A significant portion of this research is based on the results of thousands of men and women who have attended the Pritikin Longevity Center.
Pritikin Longevity Center
The programs at the Pritikin Longevity Center, physician-led and commonly one- to two-weeks in duration, teach all the basics of Pritikin living, from cooking well to safe, effective exercise.
The Center's educational environment "comes right out and punches you in the face," says actor and producer Jeff Garlin of Curb Your Enthusiasm fame and now starring in a new sitcom on Fox, The Goldbergs. "I thought I knew everything about food and fat, but, boy oh boy, was I wrong. The information I received from the Pritikin lectures was completely enlightening. This is tremendous, I kept telling myself. This is the way to go."
Observes Pritikin Longevity Center Director of Nutrition Kimberly Gomer: "Our program here is perfect for people who may have picked up The Pritikin Program for Diet & Exercise or other Pritikin books, and thought, 'I like what I'm reading, I know it's right for me, but I need more than a book… I want help launching this Pritikin Diet and brand new life.'
"The close, personal attention we provide here at the Pritikin Center has helped thousands of people turn 'I want to live well' into 'I am.'"
"If you're ready to change, Pritikin is the place to do it," counsels Kimberly. "Give us a week or two, and we'll give you new life. No other lifestyle program has been so thoroughly vetted. And no other program has been so successful in helping people live both longer and better."
This meal plan for weight loss is all about eating lots of filling, low-in-calorie-density meals and snacks.
/1454-eugenia-killoran.html" rel="author">Author, Eugenia Killoran
---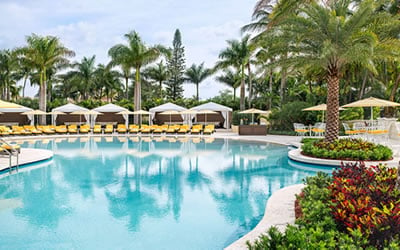 Health Resort
Take life to the next level, and be all that you can be. That's what a vacation at Pritikin is all about. Live better. Look better. Best of all, feel better.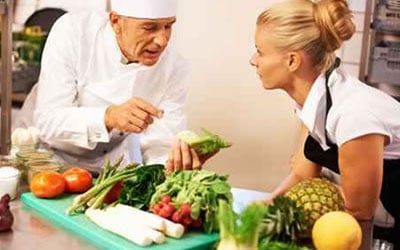 All-Inclusive Program
Since 1975, 100,000+ people have come to Pritikin. We are the longest-running, most scientifically documented health resort in America.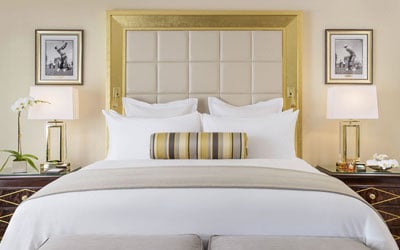 Rooms and Suites
Our newly renovated guest rooms at the health resort are spacious, serene, and amenity-rich. Each has a gorgeous garden view.
---