How To Prevent a Second Heart Attack
To understand how to prevent a second heart attack, it's important to understand why the first heart attack likely occurred, and what heart disease is.
It's also important to understand that you're not alone.
Heart disease is the #1 killer in the U.S. of both men and women. The Centers for Disease Control has estimated that someone in America is having a heart attack every 34 seconds. Every 60 seconds someone is dying from a heart disease-related event.
What Is Heart Disease?
Most heart disease results from an inflammatory process within the arteries called atherosclerosis. Atherosclerosis injures and clogs arteries, and it can develop in any artery of the body.
Plaque
The material inside the arteries causing the blockage is commonly referred to as plaque. Plaque causes the inner walls of the arteries to balloon and swell to accommodate the space that plaque occupies. The process becomes critical when small blood clots form near the plaque, which can completely choke blood flow to vital organs.
In most cases, it is the sudden rupture of the weakened area (plaque) that triggers blood clots and stops blood flow, causing an interruption in the supply of nutrients and oxygen to the involved organ (heart, brain, etc.). Depending upon which cells and tissues die, the result could be a heart attack, stroke, or other circulatory problem.
Heart Disease Risk Factors
Plaque builds up in the walls of the arteries for many reasons. Here are four key risk factors:

High forms of bad cholesterol, such as LDL and non-HDL
The higher the bad cholesterol concentration in your blood, the more plaque you are likely to have, and the more damaged your artery walls become.
High glucose (blood sugar)
Hypertension (high blood pressure)
Smoking
How To Prevent a Second Heart Attack
Decreasing heart attack risk depends largely on your lifestyle. Healthy changes in the way you live, particularly diet and exercise, have been proven to:

Dramatically reduce heart disease risk factors like high LDL and non-HDL cholesterol, high glucose, and hypertension
Stabilize plaques
Slow down, and even reverse the progression of coronary heart disease.
Diet – The Most Significant Lifestyle-Related Factor
A large body of research (detailed later in this article) has found that the following dietary characteristics, all part of the Pritikin Eating Plan, are effective in reducing bad cholesterol and other risk factors, and reverses the progression of heart disease:

Reduce saturated fats, trans fats, and cholesterol in the diet.

Foods rich in saturated fats include red meats, processed meats like bacon and bologna, coconut oil, palm kernel oil, and fatty dairy foods like cheese, ice cream, butter, and whole milk.

Foods high in trans fats are often margarines, fries, donuts, cookies, crackers, and other snack foods. Avoid foods containing partially hydrogenated oil – i.e., trans fat.

Foods especially high in dietary cholesterol are egg yolks and organ meats.

Increase fiber in the form of whole, nutrient-rich foods like fruits, vegetables, whole grains, and beans.
Other Key Lifestyle-Related Measures To Prevent Heart Attacks Include:
---
No matter how healthy your lifestyle, it's vital to consult regularly with your cardiologist to give your heart optimal protection. Physician-supervised care, states the National, Heart, and Blood Institute, should involve not only lifestyle-change education but also:
Medicines, if needed, to control chest pain or discomfort, high blood cholesterol, high blood pressure, and your heart's workload
A cardiac rehabilitation program
A Medicare-approved form of cardiac rehabilitation, called intensive cardiac rehabilitation (ICR), is conducted at the Pritikin Longevity Center.
Like traditional cardiac rehab (CR) programs, Pritikin's ICR program focuses on exercise. But it also provides comprehensive education in all the key skills that foster a healthy lifestyle, including food shopping, cooking, dining out, smoking cessation, and reducing the stress in your life.
Below is a summary of key research over the last three decades on the benefits of lifestyle interventions for the heart:
Why Heart Patients Do Well With Lifestyle Interventions Like the Pritikin Program
Research, as outlined above, demonstrates reversal (regression) of plaque build-up, but scientists are finding that many other biological benefits are also taking place. Here are three:
Summing Up…


How To Prevent a Second Heart Attack

Act now. It could save your life. According to the American Heart Association, one of four men and one of three women who survive a heart attack will die within the following year, most often of cardiac arrest or another heart attack.

Consider an intensive cardiac rehabilitation program, like the one at the Pritikin Longevity Center.  It will teach you, under the careful supervision of board-certified physicians, how to eat well, exercise well, and live well, and in doing so, help prevent a second heart attack.

What's more, there's a good chance you'll actually have fun doing it.  Many people have described Pritikin as America's cardiac rehab spa.

Most importantly, a Pritikin retreat is your best shot at getting back the life you love, and quite possibly, an even better one, rich in energy and good health.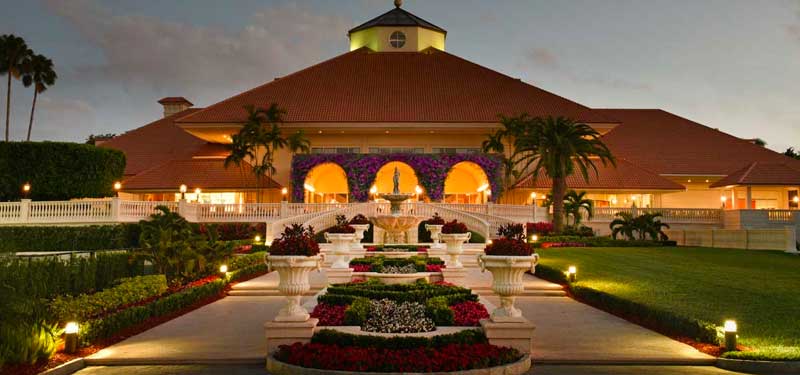 Start Your Transformation Today!
Call
888.254.1462

Now to Speak with a Program Advisor

Or, tell us a bit about yourself. We'll then send you Seasonal Rates and a beautiful 34-page brochure with more information.
Sources
1 Journal of Cardiac Rehabilitation, 1983; 3: 183.
2 JAMA, 1990; 263 (12): 1646.
3 JAMA, 1998; 280: 2001.
4 Circulation, 1994; 89 (3): 975.
5 American Journal of Cardiology, 1999; 84: 339.
6 American Journal of Cardiology, 2008; Jun 1;101(11): 1523.
7 American Journal of Cardiology, 1998; 82 (10B): 72T.
8 American Journal of Cardiology, 2008; 101 (7): 911.
9 Preventive Cardiology, 2001; 4: 171.
10 Circulation, 1995; 92: 197.
11 Journal of the American College of Cardiology, 2003; 41: 263.
12 Journal of the American College of Cardiology, 2000; 36: 1455.
13 Journal of Applied Physiology, 2006; 100: 1657.
14 Metabolism, 2004; 53: 377.
15 Atherosclerosis, 2007; 191: 98.
16 American Journal of Physiology: Regulatory, Integrative, and Comparative Physiology, 2013; 305: R552.
17 Journal of Applied Physiology, 2006; 100: 1657.
18 Prostaglandins, Leukotrienes and Medicine, 1987; 26: 241.