The Pritikin Longevity Center is now ready to accept Medicare patients into its ICR Program. For registration and other details, call
(888) 254-1462

.

Below are answers to frequently asked questions regarding the Medicare-approved ICR Program at the Pritikin Longevity Center.

If Medicare is your primary health insurance coverage, you qualify for the Pritikin ICR Program at the Pritikin Longevity Center if you have had certain cardiovascular-related conditions (see details below), and if you have not attended a cardiac rehab program reimbursed by Medicare after your most recent surgery or procedure.

You are entitled to Intensive Cardiac Rehabilitation (ICR) reimbursement utilizing the Pritikin Program if you have experienced one or more of the following events, and if you have not received Medicare-reimbursed cardiac rehab after your most recent event:
Heart attack within the preceding 12 months
Coronary artery bypass surgery (no time limit)
Percutaneous transluminal coronary angioplasty or stenting procedure (no time limit)
Current stable angina pectoris (no time limit)
Heart or heart-lung transplant (no time limit)
Heart valve repair or replacement (no time limit)
Yes. You need a written prescription from your cardiologist. Our physicians have prepared a two-page document explaining the Pritikin ICR Program that you can give to your cardiologist. Consulting with your cardiologist also helps ensure that:
You meet the Medicare coverage criteria. It is your responsibility to make sure that you qualify for Medicare coverage.
You have not filed a previous claim for Medicare reimbursement of cardiac rehabilitation since your last heart event, which may preclude you from filing another claim.
For qualified patients, Medicare will reimburse up to 6 one-hour sessions per day of Pritikin's exercise and education program. The maximum number of hours reimbursable is 72. Medicare will reimburse approximately $93 for each one-hour session, which is based on Medicare's Physician Fee Schedule rates for our Florida location. This amount is approximately 80% of the Medicare rate for our location. The patient, or his or her supplemental insurance, is responsible for the remaining costs.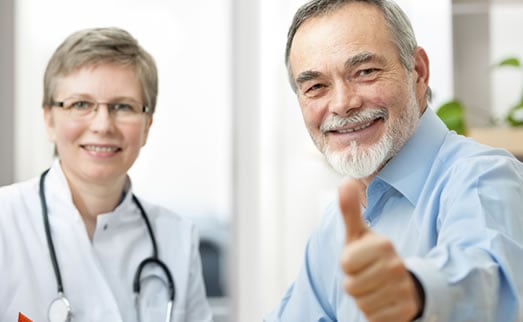 A Stay With Us Will Change Your Life
Pritikin guests call their experience "transformative." Start your own life-changing transformation by calling (888) 254-1462 or filling out our booking form.
Supplemental insurance may provide additional coverage. Please contact your private carrier to see what your ICR benefits are.
It is difficult to say how much, in total, each qualifying Medicare beneficiary will be reimbursed because precise costs are dependent on many variables, including your length of stay, individual health condition and medical services required, and your supplemental insurance coverage.
But the benefits will undoubtedly be substantial.
It is important to note that you may want to visit the Pritikin Longevity Center for more than 2 weeks, depending on your current condition, ability to complete 6 sessions in each of the 12 days, and your desire for a longer-term visit to assist with your life-change experience.
New federal legislation states that Medicare Part B will pay for Intensive Cardiac Rehabilitation (ICR) programs.
The criteria for coverage, however, are very stringent. The Centers for Medicare and Medicaid Services (CMS) determined that the Pritikin Program meets these criteria. Only one residential program in the country offers an ICR program that is qualified for Medicare reimbursement. That program is the Pritikin Longevity Center.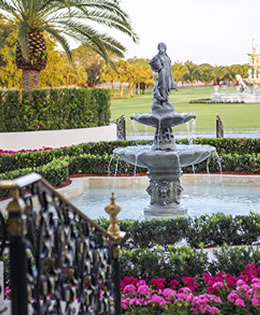 Cardiac Rehab Spa
If you're going to do cardiac rehab, why not do it at the Pritikin Center?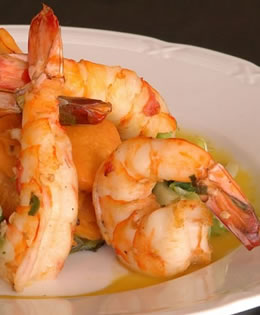 Pritikin Spa Menu
The Pritikin ICR (Intensive Cardiac Rehab) Program includes all meals and snacks. Sample Menu
The Pritikin Program met the Medicare ICR program requirements by demonstrating through peer-reviewed, published research that it accomplished a statistically significant reduction in five or more of the following measures for patients:
low density lipoprotein (LDL bad cholesterol),
triglycerides,
body mass index,
systolic blood pressure,
diastolic blood pressure, and
the need for cholesterol, blood pressure, and diabetes medications.
Everyone knows that the health care costs of our country are spiraling out of control, and that our #1 killer of both men and women – heart disease — threatens not just our economic future but the health, happiness, and productivity of millions of our citizens. So it only makes sense to follow preventive programs that help reduce the economic and human health burden of this epidemic disease. A preventive program with evidence-based success is the Pritikin Program.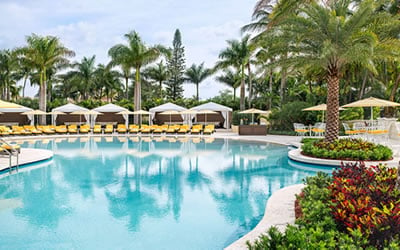 Pritikin Health Resort
Take life to the next level, and be all that you can be. That's what a vacation at Pritikin is all about. Live better. Look better. And best of all, feel better.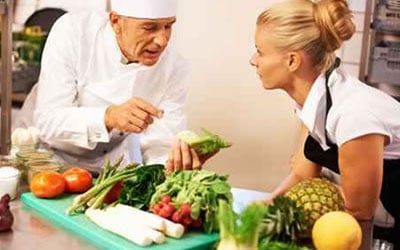 All-Inclusive Program
Since 1975, 100,000+ people have come to Pritikin. We are the longest-running, most scientifically documented health resort in America.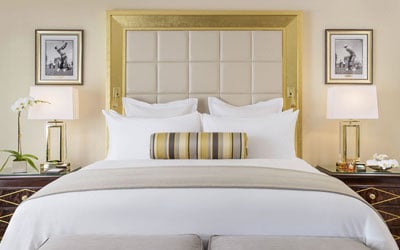 Rooms and Suites
Our guest rooms at the health resort are spacious, serene, and amenity-rich. Each has gorgeous views of tropical gardens or golf courses.
About the Pritikin Longevity Center & Spa:
The Pritikin® Program is a lifestyle-change program founded 50 years ago by Nathan Pritikin, who emphasized daily exercise and a diet rich in fruits, whole grains, vegetables, and beans, and moderate amounts of fish, nonfat dairy, and lean meat. Today, guests can receive the full benefits of the Pritikin Program at the Pritikin Longevity Center® & Spa, a full-service health resort in Miami, Florida, where people attend sessions with Pritikin's board-certified physicians, exercise physiologists, Ph.D-degreed registered dietitians, and other health professionals. Based on years of scientific research, and validated in more than 100 clinical studies, Pritikin has had more than 100,000 people visit to lose weight, prevent and reverse health problems like heart disease, hypertension, diabetes, and obesity, and improve their health. More than 10 million Pritikin books have been sold.