In this 4-minute video, you'll learn what the Pritikin Intensive Cardiac Rehabilitation (ICR) Program is all about. You'll also hear from people directly involved in the program – physicians as well as patients.
Qualifying individuals now have two options for participating in the Pritikin ICR Program:
Hospital ICR Programs
ICR at the Pritikin Center
Pritikin ICR at Hospitals in the United States

To date, 35 hospitals nationwide have been licensed to teach the new Medicare-covered outpatient Pritikin Program, called Pritikin Intensive Cardiac Rehabilitation, or Pritikin ICR.
Hospital systems that have implemented Pritikin ICR include St. Luke's Hospital, an affiliate of Cleveland Clinic; Arkansas Heart Hospital; Michigan Heart; Wellmont CVA Heart Institute; Oklahoma Heart Hospital; and Baptist Memorial Health Care.
"As a cardiologist, my biggest priority is the well-being of my patients," said Dr. Dinesh Singal of the Cardio Metabolic Institute in Somerset, New Jersey, which recently signed to offer Pritikin ICR to its cardiac rehab patients. "With ICR, I'm providing my patients with the skills needed to successfully take control of their health and increase their chances to live longer, healthier lives."
If you are a hospital administrator, physician, or other health care provider looking to bring Pritikin Intensive Cardiac Rehabilitation (ICR) to your hospital or outpatient facility, please call 1-800-677-0257 or
click here
.
Pritikin Longevity Center, Miami, Florida
You can now take advantage of Pritikin ICR at the renowned Pritikin Longevity Center in Miami, Florida, recognized worldwide as the longest-running, most scientifically-documented lifestyle program for preventing and controlling many of modern society's diseases, including heart disease, high blood pressure, type 2 diabetes, and obesity.
The Pritikin Longevity Center is now ready to accept Medicare patients into its ICR Program.
For registration and other details, call 1-800-327-4914 or 305-935-7131 or
click here
if you are ready to book your stay.
---
Traditional cardiac rehab (CR) programs tend to focus on exercise. Pritikin's approach is three-pronged: healthy eating and a healthy mindset as well as exercise. Pritikin's focus is also practical, real-world skills like cooking classes, supermarket shopping, food label reading, dining out, and resources for reducing the stress in your life. Bottom Line: You'll be feeling and living better.
"Pritikin ICR patients complete an average of 53 ICR sessions. That's more than double the average completion rate of patients in traditional CR," said Bob Franceschelli, President of Pritikin ICR. "Most importantly, Pritikin ICR is getting great reviews. Having a cardio event like a heart attack is a scary thing. We see that fear dissipate pretty quickly in Pritikin ICR.  Within the first couple of weeks, patients are telling us they're feeling stronger, happier, hopeful. They really feel they have a new lease on life."
You can take advantage of Pritikin ICR in a residential setting at the Pritikin Longevity Center or in outpatient programs that are currently being set up nationwide in hospitals and other health care facilities.
Participants in Pritikin ICR will learn how to:
Cook heart-healthy meals that are delicious
and affordable
Become smart grocery shoppers
Order intelligently in restaurants
Lose weight utilizing science-based skills
Quit smoking
Manage stress
Improve personal and professional relationships
Transform negative attitudes into positive ones
In the end, you will have gained an in-depth education about the relationship between lifestyle and cardiovascular health. And you'll be better motivated to live well.
Which participants qualify for Medicare reimbursement of ICR?
The medical conditions that qualify for Medicare reimbursement of ICR are the same as CR. If you have experienced one or more of the following events, and if you have not received Medicare-reimbursed cardiac rehab after your most recent event, you qualify.
Acute myocardial infarction (within the preceding 12 months only)
Coronary artery bypass surgery (no time limit)
Percutaneous transluminal coronary angioplasty or stenting procedure (no time limit)
Current stable angina pectoris (no time limit)
Heart or heart-lung transplant (no time limit)
Heart valve repair or replacement (no time limit)
How do participants enroll in Pritikin ICR?
Please call 1-800.327.4914 or 305.935.7131 if you are interested in enrolling in Pritikin ICR at the Pritikin Longevity Center.
If you wish to learn more about the upcoming outpatient ICR Programs, please call 1-800-677-0257.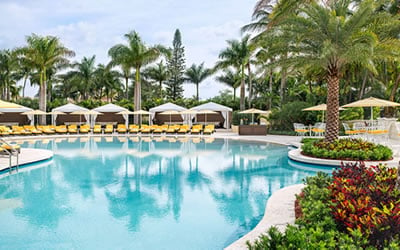 Health Resort
Take life to the next level, and be all that you can be. That's what a vacation at Pritikin is all about. Live better. Look better. Best of all, feel better.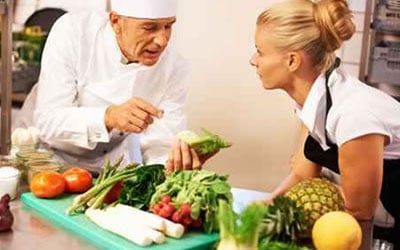 All-Inclusive Program
Since 1975, 100,000+ people have come to Pritikin. We are the longest-running, most scientifically documented health resort in America.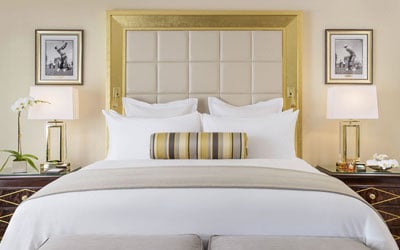 Rooms and Suites
Our newly renovated guest rooms at the health resort are spacious, serene, and amenity-rich. Each has a gorgeous garden view.
---